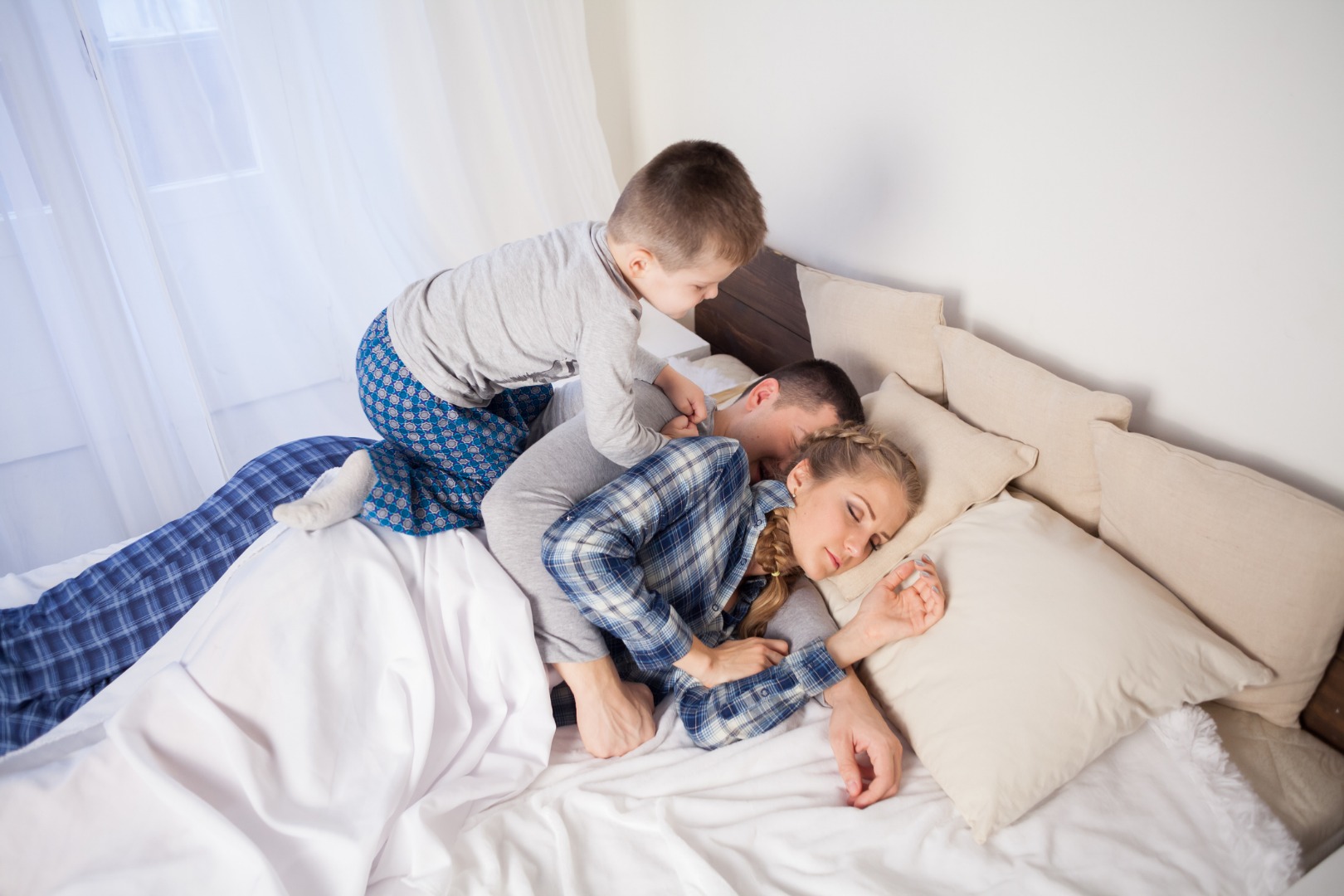 Perhaps your husband is doing the right thing. Judge for yourself. In children aged 4 years, the rate of night sleep 10–11 hours, daytime sleep – 2 hours.
Six-year-olds need 10 hours of night sleep and 1.5 hours of day time. Your children sleep an average of 10 hours.
This is a necessary minimum of night sleep for them.
The day regimen of babies should be tried to maintain regardless of the day of the week Especially carefully this issue should be treated when mental and speech development is delayed in children.
To grow well, they need a full sleep, walks, food, activities, adoption and love of parents.
Remember, for children, good relationships within the family are of tremendous importance. When parents confront kids, they often get sick and may be delayed for psychological reasons.
It is very important that you and your husband seek compromises, support and help each other.
In your question you can hear notes of resentment towards your husband. It may seem to you that the husband acts selfishly, does not take into account your interests. You are probably angry or blaming your husband because of poor heredity and the birth of children with weak speech function, etc.
Or simply you break already because of a banal lack of sleep.
Create a list of all the annoying traits of your husband's character for you. Put a plus near every feature you have.
Those features that were left without a plus require your very careful consideration. You also have these features, but you cannot accept them in yourself, you should be banned from them. And these very features will make you angry and off-balance.
They need to find and accept as a given. Then the relationship will start to line up, much more kind and respectful.
Talk with your husband about your concerns, feelings, feelings. Ask for help, but do not blame. Then the spouse will hear and understand you.
It's clear that you want to sleep. Ask your husband to take care of the children in the mornings (since he himself gets up early) – feed them with breakfast, take up cartoons or quiet games while you sleep.
In turn, you, too, be indulgent to him. Take care and pity each other.
If you can not cope with the situation yourself, you should contact a psychologist for help in person.