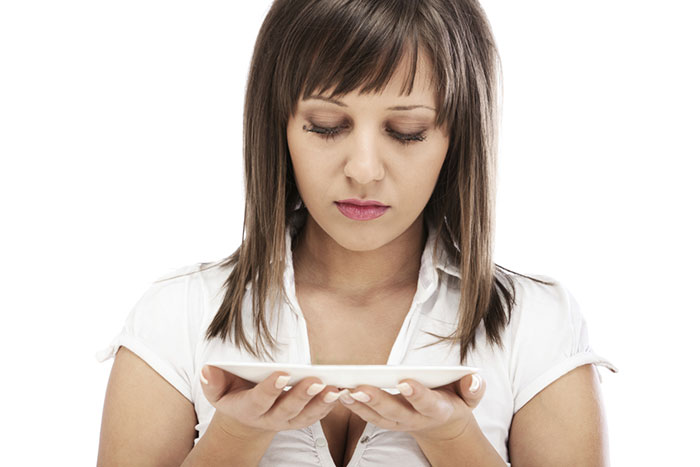 Recently, scientists have found that the sequence of cycles of starvation-overeating in animals leads to increased production of lipogenic enzymes, that is, enzymes that enhance the synthesis of fat from nutrients. Scientists warn: the same thing happens to people.
When a period of starvation or an excessively low-calorie diet is replaced by a period of food without special restrictions, the body reacts to this by increasing the production of lipogenic enzymes, and most of the food consumed will be converted into body fat.
Suffice it to recall the once popular diet of bodybuilders, the essence of which was to alternate days with high and low calorie diets. The creators positioned it as the shortest path to finding a beautiful figure, but as it turned out, it didn't help most people, and recent experiments on rats showed why. In rats fed on this diet, the metabolic rate at rest was 30% lower than in animals with a stable level of calories in the diet.
As scientists found, starvation led to a slowdown in fatty acid oxidation. When the animals were allowed to eat everything, all the excess calories were immediately deposited as fat.
The same thing happened with people who tried this diet.
The question arises: is it worth it to use fasting as a way to lose excess fat and weight? Consider the most popular methods of fasting with their pros and cons.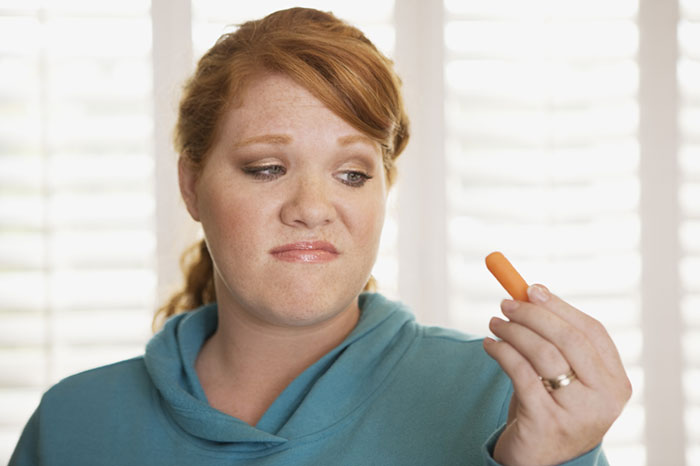 It often happens with us that there is no willpower on a diet, but once a week it is quite possible to arrange a fasting day. On such a day, you can drink only water, and as much as possible: about 2 liters.
It is allowed to add a small amount of honey or lemon juice. These supplements help to neutralize toxins, which are then excreted through the kidneys.
The advantages of fasting days are that there is lightness after them: excess fluid is removed, some of the toxins, and the stomach gets rest. But in one day you will not be able to significantly lose weight, since this time is not enough to turn on lipolysis (fat loss). What you drop is fluid and "food debris" from the intestines: toxins and undigested food.
However, with regular one-day fasting, you still lose weight, even if not as fast as we would like. However, only on the condition that you do not overeat in the rest of the day.
Other types of fasting days – protein-vegetable or kefir-cottage cheese. This option is inclined by most nutritionists, since it is safer than fasting, which is contraindicated for people with chronic diseases and other health problems.
Weight loss with such fasting days will be more stable: the next day you will not gain all that dropped the day before.
Listen to yourself and choose the most suitable option for the fasting day just for you. If you choose one-day fasting, do not lean the next day on the flour and fat and control the daily caloric content of your menu in the first few days after fasting (at least).
Our verdict: one fasting day a week will not give a noticeable loss of excess fat. And if you do not plan the remaining 6 days to eat low-calorie, low-fat dietary food, nothing but pride in yourself this unloading day will not bring you.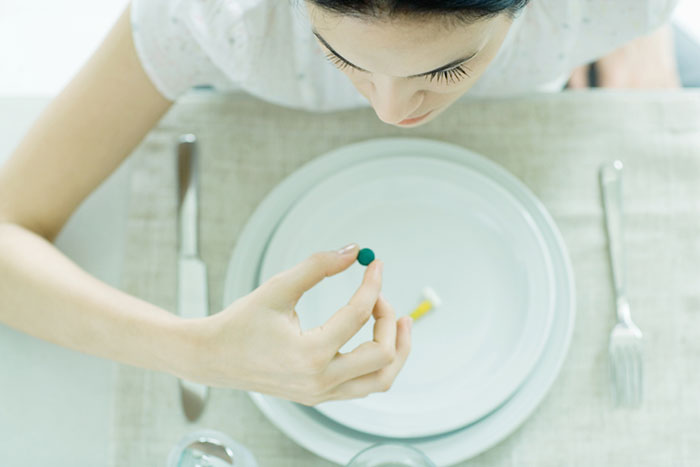 The theory of fasting by Paul Bragg, popular in the 70s, stated that fasting is primarily an opportunity to avoid self-poisoning of the body by harmful substances accumulating in it. In his book "The Miracle of Fasting," it was said that the body spends too much energy on digesting food, but if it doesn't eat, then all its life force is used for cleansing and healing. Therefore, in order for the body to help itself to cleanse itself, it is necessary to starve as follows:
once in seven days
one week per quarter
3-4 weeks once a year
The advantages of this technique seem obvious: you lose weight very quickly, because energy does not flow from outside, and the body is forced to expend its own reserves, that is, to burn fat.
But modern medicine is very skeptical of this theory. Only a few days a person can go hungry without harm to health.
Therefore, those who decide on a long starvation should be healthy enough people. If you are a complete person, then you can have both type 2 diabetes and impaired glucose tolerance.
Someone may have gallbladder stones. You may not even know about it until you begin to starve. Such a process as prolonged fasting leads to the exacerbation of a number of chronic diseases, since hunger is stress for the body.
In addition, you ensure yourself apathy, drowsiness and bad mood, because in the process of fasting lowers blood sugar levels. Blood pressure drops sharply.
Add to this the fact that in the process of fasting vitamins and microelements cease to enter the body, and the condition of the skin, nails and hair deteriorates noticeably. A minus of starvation is also in the fact that after it, the body in a panic begins to extract calories from the seemingly innocuous foods like grapefruit and put them into fat.
Our verdict: Fasting "Bragg" is not safe. It is impossible to prevent someone from spoiling their health, but if you are still determined and intend to hold out for a week without food, at least talk to your doctor and make sure that you are completely healthy. And take a vacation for this.
The worker from you will be, to put it mildly, no.
Some time ago, so-called "starvation clinics" began to appear in Russia. Most of these institutions have positioned themselves as some kind of boarding house, in which anyone can go on a hunger strike for weight loss under the guidance of specialists.
Fasting programs can range from a week to four. And, since the patients of the clinics go there for full board, they have no chance to break down, because they simply will not be allowed to eat.
Of course, the cost of staying in such clinics is not available to everyone. But the benefits are rather doubtful: the weight dropped in stressful conditions quickly returns in the form of body fat when a person begins to eat normally.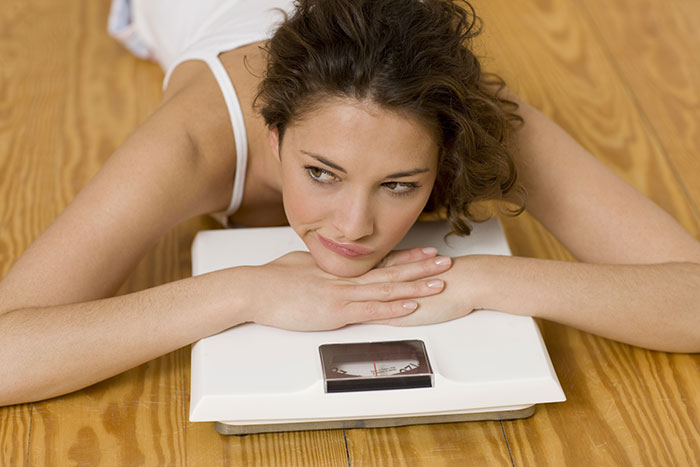 This is a method of hunger strike for 13-15 hours, although most of them occur in the evening and at night. The essence of the method is to have supper till 18 o'clock and not to eat food till morning.
The theory is good for those who go to bed at 21.00. But such women are rarely found.
The advantage of this method is that if you go to bed at 23.00 or later, you will actually lose weight, regardless of whether you are watching TV or working out in the gym. After all, the body is functioning, and it needs energy that it does not receive. But in this case, this technique must be taken as a habit.
And attention: add to it regular physical training that helps strengthen the muscles. In this case, you will lose weight slowly, but dropped pounds will not return.
If you just stop eating after 18 hours, first of all you will start to lose muscle mass, not fat. Since the body is easier to get glucose from the muscle tissue than it will be engaged at night, when large groups of muscles are at rest.
As for the opinion of experts about such a hunger strike, nutritionists still do not recommend doing such a gap between meals. After all, if you have dinner at six in the evening, and have breakfast at seven in the morning, it means that the interval between meals is 13 hours. Your body will have time to "get hungry" while you sleep.
This can lead to various problems with the gastrointestinal tract – erosion, ulcers, gastritis. Dine something better: chicken, seafood, vegetables.
And half an hour before bedtime, drink a glass of kefir or yogurt – this is the best option for intestinal microflora.
Our verdict: A relatively safe method of a hunger strike, but the effect will indeed be greater if you still drink a glass of warm milk or kefir half an hour before bedtime.
Food at night: eat, sleep, lose weight
Going to bed on an empty stomach is no longer fashionable and even harmful. Recent scientific studies in this area have convincingly shown that the practice of staying asleep hungry leads to sleep disturbances and serious metabolic problems.
Where did the idea of ​​"not eating after 6 pm" or "not eating 3-4 hours before bedtime" come from? This idea has never had any direct connection with a healthy lifestyle. Read more
Products from which your belly gets bigger
Sometimes it doesn't matter what kind of food you eat – wholesome or not so much, because after eating you still feel as if you've eaten a balloon, and now you don't know how to "blow it off". No wonder.
Even the right diet food is not perfect. And even more so it concerns nutrition, to a healthy and non-dietary category. Read more
What diet is right for you?
Are you sure that you have something to lose, do not leave you alone thoughts about diet? Has your favorite dress become cramped? Ahead of the season of swimsuits and mini, and you really want to get in shape?
We are on your side! And our test will ease the task a bit and help you decide which diet is right for you and what it needs to be supplemented.
Take the test and find out about the right diet.
Recommended video: Rules of fasting days