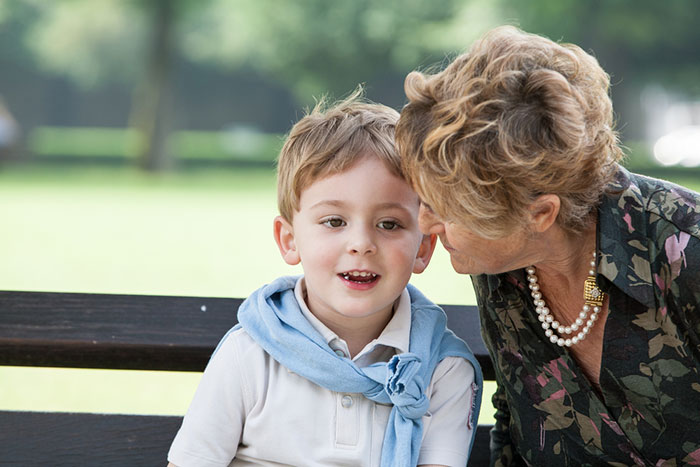 In which case manifests itself?
It is close people who sometimes give the child an example of the so-called innocent lie. In order to make life easier or not to offend someone, get out of a predicament, or avoid unpleasant explanations, we resort to distorting facts.
For example, how often does your child hear that you reject an invitation to your friends, citing it as indisposition, and then, putting the phone down, say: "Oh, them, they are so boring!" And it also happens that the parents themselves force the child to lie. For example, when the phone rings, dad asks his son: "Say that I am not at home."
Remember that small children can not distinguish just a lie from the "lie to the salvation." From childhood, they adopt the life principles of their parents and their attitude towards other people.
Of all the educational activities for the development of honesty and decency, a personal example remains at all times. Therefore, in order not to face a similar problem, parents need to be honest even in small things, and not only in relation to the child, but also to other people.
Do not make promises that you cannot fulfill, and try to keep those that have already been made. And, if you can not keep your word, be sure to apologize, talking about the reasons for what happened. Do not lie when a child asks delicate questions.
Do not imitate communication, interest, participation. Do not say: "How cool you painted!" While looking at the TV.
If you are busy, say that you look at the drawing later, and do as they say.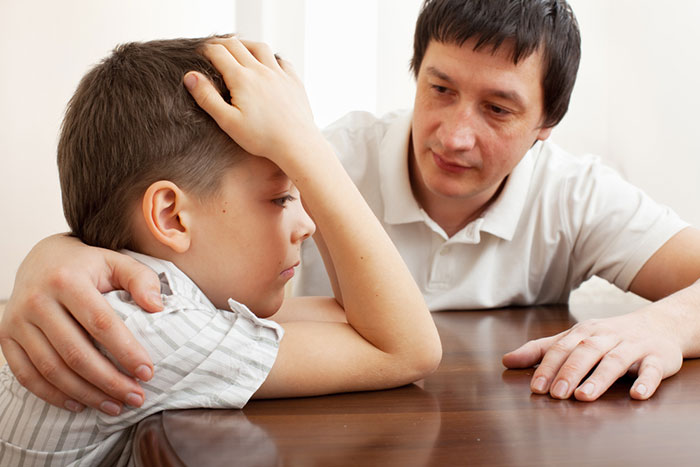 In which case manifests itself?
When excessive severity is adopted in the family and the child is punished for the slightest offense or punishment in its severity is incommensurable with the offense itself, the last way to avoid punishment remains – a lie. Even if we are not talking about physical punishment, it is likely that "reprimands" make the child feel humiliated.
First, analyze whether you are always fair to your baby. Secondly, never accuse and do not be ashamed of a baby with strangers, and especially with his friends – this is very humiliating. If you caught a child on a lie, do not pounce on him with the words of the prosecution, make it clear that you will not be angry or punished for the offense, in which he honestly confessed.
For example, if a child tells you that it was not he who broke a toy or broke a vase, and it is obvious that no one else could do it, calmly say: "You probably are afraid that I will be angry, but I understand that things break (you accidentally broke a vase, it happens) ". Then the need for deception will disappear by itself.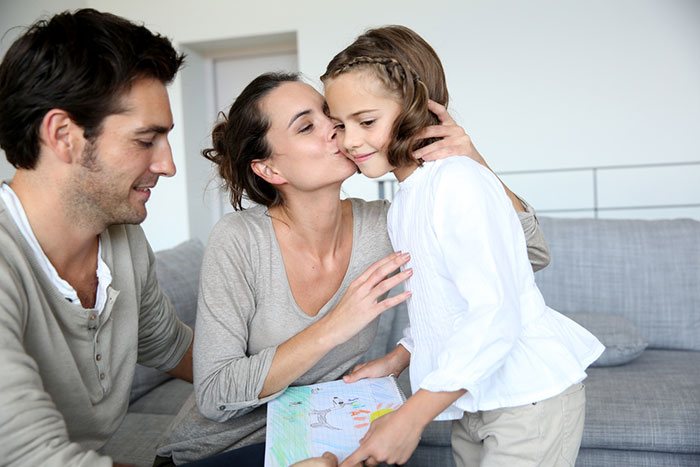 In which case manifests itself?
If parents are too demanding on their child. When adults little praise their baby, often show their discontent and make it clear to him that he does not meet their expectations, the child begins to feel like a loser. The feeling of rejection, lack of love makes the child resort to lying in order to attract the attention of dear people, to increase its importance in all possible ways.
It is not true that the child helps if not to improve, then at least not to spoil the final impression of people around him about himself.
The child loses self-confidence and tries to regain it, telling about the fictional heroism he allegedly committed, non-existent millionaire relatives or wealth in order to become approved in the company of children.
You can not scold a child who is forced to assert himself with the help of a lie. Do not compare it with the "luckier" children.
Praise more often and do everything you can to make him believe in himself again. You must convince the child that it is not invention that makes a person interesting for others, but he himself, that success depends on personal qualities, and not on wealth and acquaintances.
Love your child by anyone, let him know that he is dear to you – especially when he was mistaken about something. The child must learn to make mistakes, not feeling that he is good for nothing.
Do not pretend that you are perfect, and if you are wrong, do not forget to apologize. Explain that we all sometimes do something wrong or wrong, but the truth retains trust and leaves the opportunity to make a difference, and lying does not help to maintain respect.
The better the baby will feel in the company of his parents, the more successful he will be in communicating with others.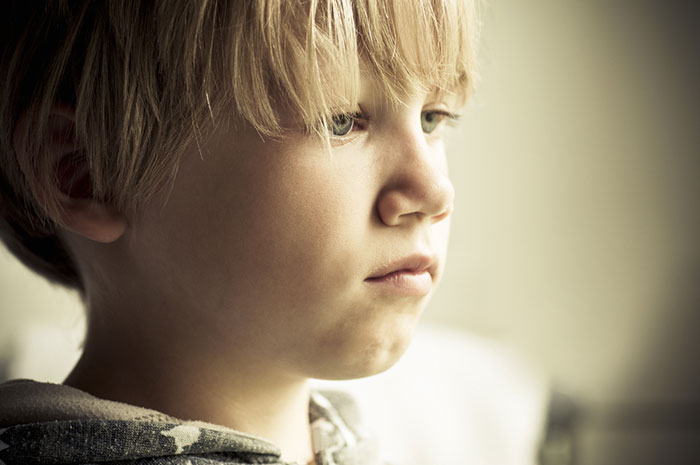 In which case manifests itself?
Adults often provoke a child to lie, exercising increased, tight control over his life. Sometimes a child is forced to testify against someone of his peers in order to expose or punish him for any act. Not showing respect for the child, not trusting him, not respecting the feeling of comradeship among his child's peers, we unwittingly condemn him sooner or later to embark on the path of lies.
Justifying our behavior with exceptional concern for our child, we overhear, we pry, and in all we control it, causing fair resentment and a loss of trust on the part of the child.
Parents in no case should not forget that any person, and even a very small baby, needs its own secrets. This problem is especially dramatic and often puzzles us because we are responsible for the well-being of our children. And this very often gives us false confidence that we need to know absolutely everything about children: what they think, feel, do.
As a result, we are faced with the insincerity, lies and secretiveness of our children.