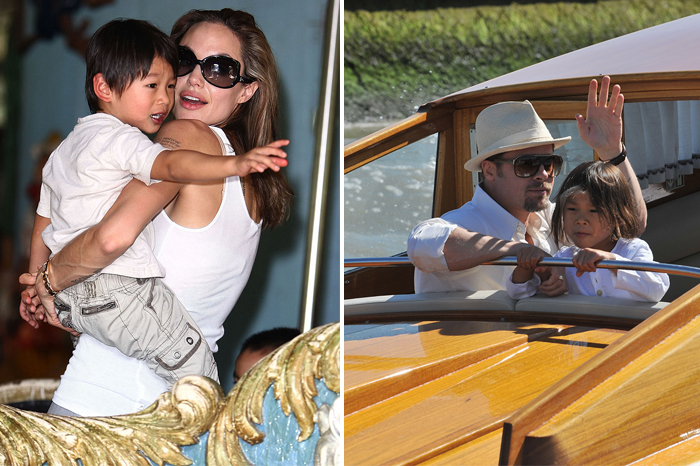 Divorce is an ordeal for the whole family. Such a decision is not easy and is almost always accompanied by conflicts and a loud clarification of the relationship.
As a rule, the child does not remain aloof from what is happening, or even turns out to be in the line of fire, or serves as a "cover" for one of the parents.
The habitual world of the kid collapses. The range of parental emotions in this difficult period ranges from hostility and outbursts of anger to despondency and despair, and the child can take it personally.
It is difficult for him to understand that what is happening concerns only parents. The child may feel guilty, believing that he had committed some kind of mistake and … became the cause of the divorce.
The sooner you explain to him that your decision is not related to him, the less reason he will have to blame himself for his parents not living together. Let the child know that he is not responsible for the divorce, but he cannot influence your decision either.
During the period of divorce, the behavior of the child may change markedly, he becomes whiny, stubborn, angry. The sleep, appetite can be broken, there are new or amplified already existing fears. The appearance of certain symptoms suggests that the child's experiences are so strong that he cannot cope with them and he needs support and help.
And first of all from parents. Where to start?
Talk openly with your child about the changes that will occur in your life. In this situation, it will definitely be better that both parents participate in the conversation.
Tell your baby that you understand how hard it is for him, it's very sad when mom and dad break up. Be sure to talk about your feelings and experiences, about how upset you are.
Many parents try to hide their feelings, to pretend that everything is in order. But, paradoxically, this behavior only complicates the situation: and then the baby feels isolated, alone with his anxiety, sadness, and fears. Talking with a child about divorce cannot do without the manifestation of feelings and sometimes without tears.
You are probably afraid to upset the baby with this news and the manifestation of your own emotions. The most important thing: tell the child that you are not crying because of him, now you are very sad, and you can not refrain from tears.
Your behavior will allow the child to also openly express their feelings. If he needs it, he will cry too.
By showing your feelings, you thereby "legalize" the child's feelings, letting him know that his experiences are relevant and natural in such a situation. He does not need to hide them. If a child is free to express his feelings: anger at parents for a ruined family, fear of separation, his own powerlessness to change anything, anxiety, sadness, he will not need to express it differently, using symptoms: loss of sleep, appetite, the appearance of night fears …
Speaking with the child about the divorce, be sure to tell about the reasons, this is important. You shouldn't think of anything ("It is more convenient for the pope to live with his mom, he works a lot" or "Dad went on a business trip"). Tell your child about how you met, about the best moments that you experienced together, about what you like about each other.
Explain to him that love does not always last forever. He will understand that even if the love between his parents is over, it still existed and that he is the fruit of this love.
Be sure to tell your fumes that your case is not single, this happens in many families, it is sad, but it happens.
Do not say that your marriage was a mistake and that it would be better for you all. Even if this is so for you, for the child the integrity of the family is really important, and you should not question it. Reassure the child, do not tell him: "Mom and dad no longer love each other."
Better say: "Our love as husband and wife is over, but the love of mother and father has remained." You break up as a couple, but you remain parents. For your child in this capacity, you are still one.
And he needs to maintain the old relationship and relationship with each of the parents.
Tell him: "Dad (mom) will live in another house, but this is also your home." Be sure to discuss with each other, in which mode you will see the child, do not let it take its course.
When you make a decision about the days and hours of meetings, discuss it with the baby, he should have a sense of stability, it will be easier for him to come to terms with the separation.