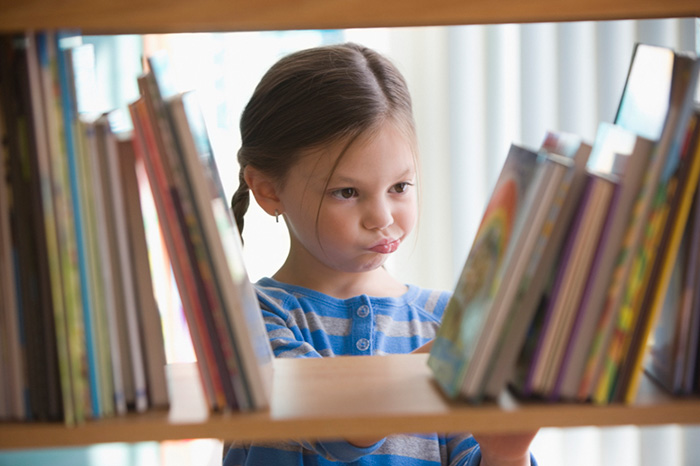 Indeed, today there are parents who sincerely do not understand why modern man should read for pleasure. Our world has become very utilitarian and practical, and for many it is enough to "read" and many, "to love to read" is not necessary. Today, after all, is full of other pleasures, except books.
Why read? And that's why:
The kid reads the letters or listens to his mother's voice reading a fairy tale, but presents the images that he creates himself with the help of his imagination. He does not just passively listen, he works. Listening is an active, creative, creative process.
Unlike watching a cartoon, for example, while watching which the child does not put any effort, simply getting a ready-made, invented by someone else, image. And, at the same time, listening to reading out loud is a rather tedious process, this skill will not come right away, it needs to be learned gradually, from early childhood.
For the development of a person, it is very important that parents read him in childhood. Everything depends on the family, because if adults read there, then children will read, and if they don't. Often parents come to psychologists and complain that their children do not read, and they ask if the kid has ever seen mom or dad with books? "Well … – parents answer, – And when should I read?" You must admit that it is difficult to inculcate a culture of reading where it was not and is not.
Therefore, we must start with ourselves, pick up an interesting book and read.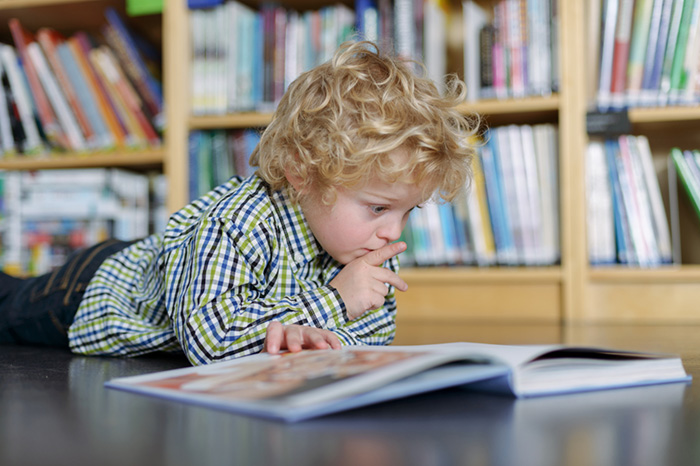 Secondly, it is necessary to make an individual reading trajectory of the child. To do this, you can advise parents to read the relevant books.
For example, the book "Like a Romance" by French teacher and writer Daniel Pinac, for example, contains a positive and negative experience of teaching children to read. And, although it is more about children who already know how to read, it will also be useful for parents of toddlers, since it is a kind of general strategy for how to make a child friends with a book.
The book deals with many important things. For example, how to make reading so that it does not become violence, but remains a pleasure.
After all, at times, parents, in an effort to grow a highly educated person out of the crumbs, begin to pressure and bargain him: you read this line to me, and I will read it out loud to you later. Or: "You and I must OBTAINLY two pages to pass today".
But who is required? Such an approach to one of the greatest pleasures in the life of a reasonable person is not appropriate.
Reading should be a pleasure, plus, can be a joint family leisure. Then the educational literature, the time of which will come later, will not be a burden.
Even if there are only drawings in the children's book and there is no text, this does not mean that it should be given to the child to be flipped through and leave it alone. Considering together is the same thing as reading, and you can begin with this. This approach can also become a form of unobtrusive learning: "But find how many pussies are there.
And count them! " Then, if there are a lot of people and objects in the picture, it will be interesting for the crumbs to follow their changes from page to page.
The main thing is not to overdo it, reading should remain a pleasure.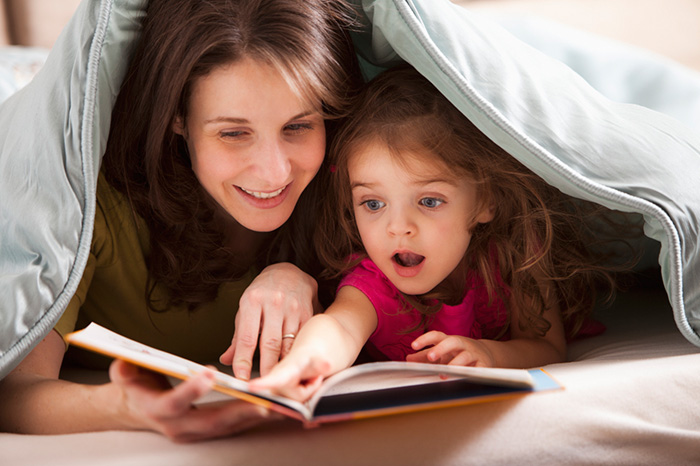 Communication is one of the most important and necessary things that arise in the process of reading books to adult children. During the reading, the baby gets pleasure from the fact that mom or dad is near, are engaged with him, and this process is thus fixed, as something that brings pleasure. And even when the whole friendly family is sitting and listening, as someone reads, even better!
In addition, reading to children is one of the few situations where an adult belongs entirely to a child. After all, communicating with the baby, we often do some other things at the same time.
Did you catch yourself on the fact that we do the dishes, or we cook, while managing to communicate or even play with the child? Or talk to him, answer his questions by sending text messages at this time or looking at the TV?
And this is in the order of things – we do not have time all the time! But when we read, from "total immersion" in communication with the child does not leave.
Reading is also a psychotherapeutic effect. There are many children's books describing various everyday situations that create their models. For example, the book "Vesta Linnaeus and her capricious mother" by Tove Appelgren, a story about a girl who quarrels with her mother.
Read this book to the child of the heroine's age, and watch his reaction. Even the most fabulous stories of books are able to prompt both adults and children to get out of life situations.
Or descriptions of the most real stories and examples of heroes. For example, how a little hero copes with nightmares.
A child associates himself with him and learns the same, at the same time realizing that he is not the only one and can be dealt with. The book thus acts as a therapist, a guide to the exit from the situation, at least revealing it.
By the way, it is the psychotherapeutic, soothing effect of reading that makes children ask to read them the same thing many times. They really like that they know what will happen next.
The familiar book gives the kids a sense of the reliability of the world, even a feeling of a certain power over circumstances, self-reliance. The more often we read the same things to him, the more the child feels strong and feels the world around him stable.
And this is a very important psychological factor for further development. And try to parent a mistake!
You will be immediately corrected. So read, repeat until attentive listeners get bored.
By this, too, reading lays an important psychological resource for the future.