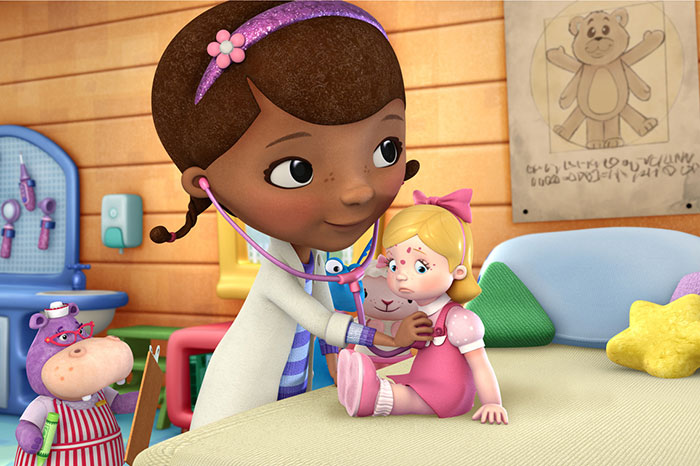 The child may fear not only pain, for example, from injections, but also uncertainty. This fear will help to overcome the books, telling about the structure of the human body, about the profession of a doctor, about the hospital.
Read together about the adventures of Dr. Aibolit or watch cartoons of the relevant subject (for example, "About a hippopotamus who was not afraid of vaccinations" or "Doctor Plushushev").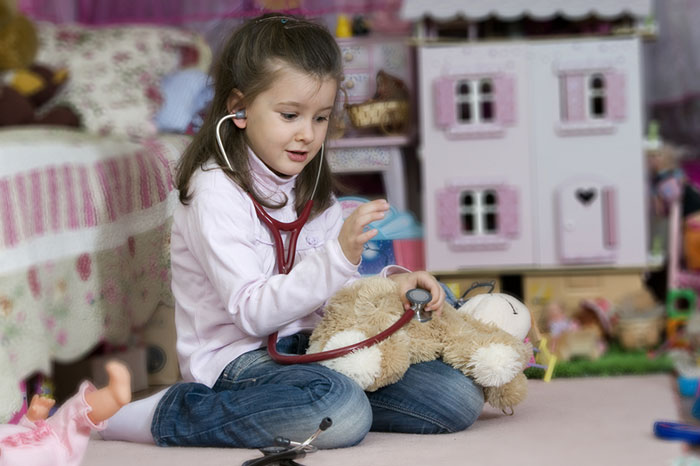 Buy a toy set "Doctor" – let the child himself become a doctor for a while. Or collect the "real" first-aid kit: take old bandages, syringes (without needles!), Patches, clean jars of pills or vitamin. Offer him to play in the hospital with his favorite toy, "treat" the baby elephant, mom, dad, grandmother.
This will help to beat the situation and avoid uncertainty, because the crumb will already know what awaits him in a medical office.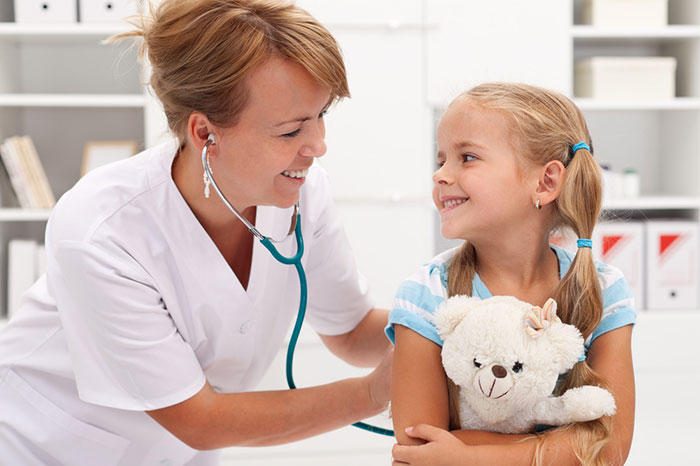 Going to the doctor's clinic, take your child's favorite toy – a teddy bear, a doll, a ninja turtle or a toy car. Suggest a pediatrician to spend a couple of minutes first on the toy, and then on to examine the baby.
Chances are that the little fellow will join the game and stop being afraid.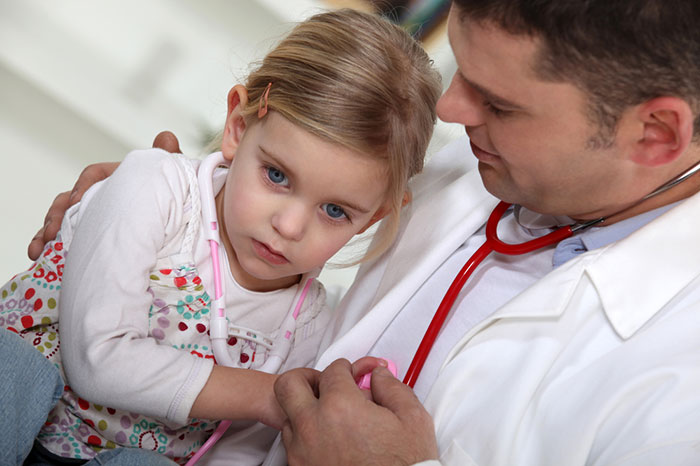 If a child is waiting for vaccination, and you say that he will not feel anything and that the injection is not painful at all, he will later remember that he was deceived. Then during the next visit to the doctor you will find it harder to calm the baby.
Explain to the child what will happen to him, highlighting the positive moments: "The doctor will measure and weigh you to see how you grow, then he will look at your throat and check if it is red and then put an inoculation so that you do not get sick ".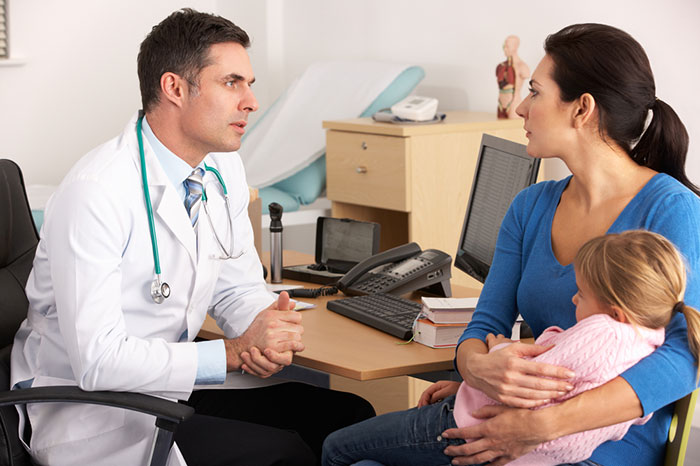 The child is trembling at the thought that he will have to lie on the couch for inspection? Tell the doctor that you want to keep the baby on your lap. Do not rush the child during the inspection – perhaps he is not naughty, but really afraid!
If you are struggling with the "fear of white coats" for a long time and without success, refer to the problem to a child psychologist or neurologist: it is likely that the cause of the doctors fear is deeper than simple stubbornness.