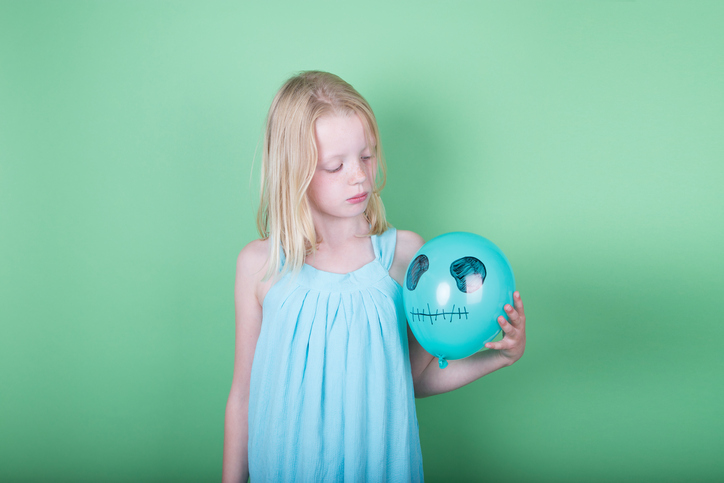 What do they know about death?
Before embarking on explanations, try to understand what the child himself thinks about this. For example, in very young children who are under 3 years old, there is confusion in the idea of ​​the properties of living beings. Kids any movement is considered a manifestation of life.
Therefore, fire and smoke are alive for them.
At the same time, experts studying the behavior of children came to the conclusion that a small child, regardless of whether he is able to understand death on an intellectual level, intuitively grasps its essence. "No more," is one of the most common children's fears. The children notice how the fried chicken disappears during the meal, when water suddenly leaks out of the bath when the stopper is pulled out.
It is well known that children identify sleep and death. For a child, the state of sleep is very close to the unconscious in his experience.
It turns out to be the only key to the concept of what death is.
Adults should take into account that children are much more free to talk about death, the loss of a brother or sister, than their parents. And they are freer in manifestations of their feelings.
And good intentions to isolate a child from family grief, not taking him to the funeral, not crying with him, sometimes not even talking about death does more harm than good.
There is no lower age limit for talking with a child about death. Any kid can start asking appropriate questions as soon as he has enough vocabulary to communicate. Sometimes a child asks direct questions: "When should you die?", "At what age do people die?", "What kind of coffin is inside?", "Is it terrible to lie underground?" Perhaps this interest is connected with the departure of a loved one from life .
Kids are not fully aware of what happened. However, they are well "read" the situation on an emotional level.
They easily catch facial expressions, gestures of others, and understatement, mystery cause them concern. In such a situation, the child feels that something is being hidden from him, and he has a distrust of adults.
Try to overcome the confusion and calmly answer any, even strange questions. Ask him to explain exactly what he means, what exactly and why this is what interests him.
It is very important to separate your experience, which is associated with death, from the experience and way of thinking of your child, to take into account the psychological characteristics of children.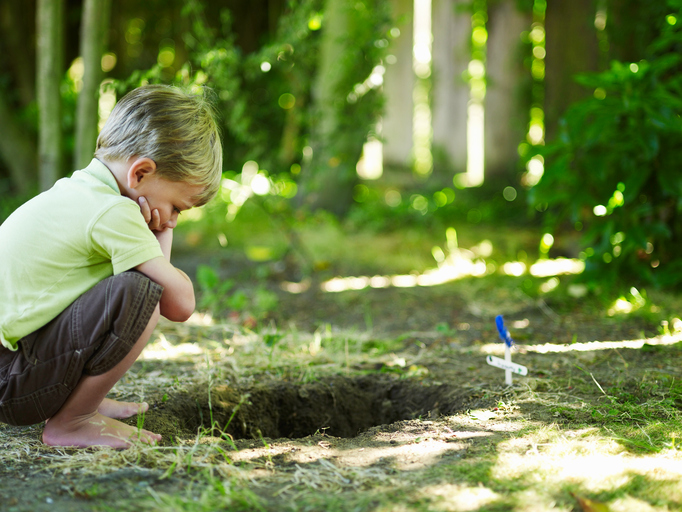 Children go through several stages of understanding death. Up to 5 years, they tend to see death as reversible, temporary and impersonal. They have a "fabulous" understanding: the heroes of fairy tales die, but later come to life.
At the same time, the child begins to fear that the parents will die, he will die. The fear of death can manifest itself not directly, but indirectly, for example, in the fact that the baby does not let go of his mother, he hardly falls asleep.
The reason may be the death of one of the relatives or the death of a pet.
To the child's question: "How did it die?" One can answer that the deceased stopped breathing, his heart stopped beating, the blood stopped running through the vessels. The dead are buried in a special place – the cemetery.
The place where the deceased is buried is called the grave. It is important for people to remember where loved ones are buried, therefore monuments are erected on the grave – special tablets with photographs.
Tell me what a child can do in memory of this person: plant flowers, light a candle, write a note, feed the birds, etc.
No need to scold the child for the fact that he is not so much as adults, saddened and grieved not as his parents consider correct. Children have a moving mind, they switch quickly, and if a child plays, runs, this does not mean that he does not worry.
If a pet has died or a child has seen a dead animal, a bird, it is necessary to tell why it happened that the bird, the pet, is dead, do not breathe. They do not run blood through the vessels.
The animal can be buried, put flowers on a mound.
If a child is interested in: "Will I die too?", Say that for this you need to live to a ripe old age, but first a lot more events should happen. "You must first grow up, go to school, then to work, get married, you will have children, they must also learn …"
At the stage of maturation
At the age of 6-9 years, death is a ghost, an evil spirit that takes away old people. Children may feel disgust for the dead, which may be a manifestation of the fear of death.
It is important to explain that the feelings arising in parallel: sadness, sadness are perfect, normal and natural. Share good memories of the deceased, say that they help preserve the memory of the past.
In adolescence, the nature and consequences of death are already clearly understood, this concept is being understood. Often, adolescents ask the question: "What happens to a person after death?" This suggests that the child already represents the life cycle of a person and is interested in a question that is very difficult to give a "scientific" answer.
You can explain what happens to the body. Tell honestly that the body is buried in the ground or burned. But as far as the soul is concerned, it is better that the explanations are connected with the views held in the family.
Whatever they may be, it is important to say that after death a person continues to live in the memories and hearts of other people.