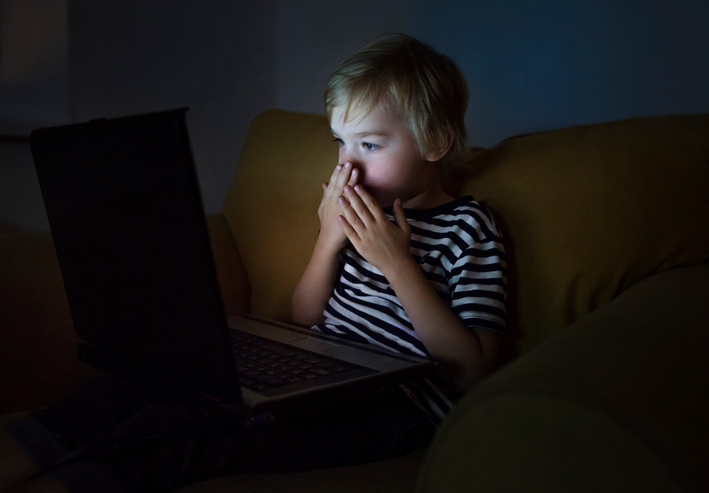 Children very quickly "fall ill" watching programs and videos. The child, as a rule, is still not able to track the plot lines, but to remember the unusual words of the characters and the bright events (blows, falls, etc.) is not difficult for him.
Dependence on gadgets further and further alienates from real affairs and live communication, and the lack of warm emotional contact accelerates the formation of this dependence. Children begin to feel more intimate with virtual characters than with disgruntled and demanding adults.
And when the critical thinking has not yet been formed in a child, it is the gadget that becomes for him a guide to the world dictating behavioral patterns.
Violent scenes that fix his attention to negative experiences and lower the threshold of sensitivity have a particularly detrimental effect on the child. Children get used to perceive information without feelings and emotions and eventually become emotionally cold. That is why it is important to ensure that the child watches only the age appropriate program.
Responsibility for the choice of programs lies with the parents, but the television and video content is still better viewed with the child, so that you can comment on ambiguous places and discuss what they see.
It seems that your son has already formed an "on-screen" dependency, which you will be difficult to cope with yourself. If the boy receives the brightest and strongest impressions from watching the programs, then the necessary restrictions and prohibitions with a lack of emotional communication will lead to serious conflicts.
Therefore, it is better to seek in-person consultation with a specialist and with his help to understand your relationship with your son.