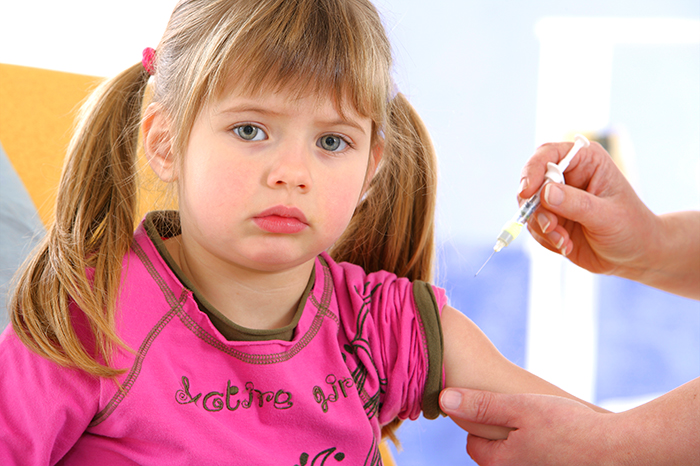 In our country, pediatricians have a clear position – all children should be vaccinated. Except, of course, those who have contraindications.
That is why Russian doctors do not offer vaccinations, but insist on them. In case of refusal, physicians may begin to put pressure on their parents, frighten them with terrible outcomes, and even refuse to accept an official refusal signed by their mother.
We tell you how to properly defend your rights in case you are determined to protect your child from vaccinations.
In a maternity hospital, a full-term newborn with a satisfactory neurological status is given two vaccinations – BCG and against hepatitis B.
If desired, the mother can refuse them by writing a statement addressed to the head of the maternity hospital or the head physician of the hospital.
Sample application for refusal of vaccinations in the hospital
Head of the maternity hospital № ___ (name of the manager) from citizen __________ (name of parent)
I, FIO, do not give permission for the introduction of BCG vaccine and against hepatitis B in my newborn child.
Number
Signature with decoding
As a rule, doctors in the maternity hospital are very tolerant and calmly agree to refuse vaccinations, rightly believing that heavy artillery – pediatricians at the site will take care of this issue.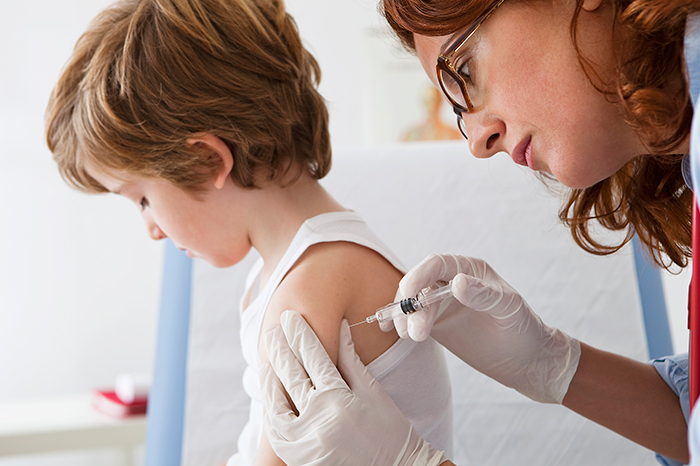 Why does the pediatrician insist on vaccination?
The most important argument of pediatricians is that only vaccination can protect children from severe, life-threatening infections. If parents are not afraid of the prospect of diphtheria or polio, doctors begin to affect the other side of life – the social one.
So, according to some pediatricians, unvaccinated children are not admitted to either kindergarten or school.
Secondly, this is undoubtedly a plan. Indeed, each doctor and each clinic has a vaccination plan.
Our health care system is now built in such a way that the salary of a doctor depends on its implementation. Trite, but a fact, a financial issue also plays a role, and it's pointless to deny the obvious.
What to do in the clinic?
The psychological impact of the doctor can sometimes be very strong, and sometimes completely illegal. Unfortunately, there are also such cases when the doctor does not agree to refuse vaccination from the parents of the child.
In this case, it is possible to remind the pediatrician that under the law (clause 1 of article 5 of Federal Law No. 157 "On Immunoprophylaxis of Infectious Diseases of September 17, 1998), moms and dads have the full right to receive objective information about the need for vaccination and the possible consequences of failure from her.
After that, it is the parents who make the decision!
If the doctor does not change the tactics of behavior, it is recommended to go to the head of the clinic and solve the issue at this level.
How to write a waiver of vaccination?
Parents have the right to write a waiver in free form, in their own words. The main thing – to express the basic idea and subscribe. However, you can prepare.
Print out two vaccination disclaimers and fill both. One copy for the clinic, the second will remain for you (ideally, it should put a seal, and also make an entry in the appropriate journal).
Sample of no vaccination
The chief doctor of the clinic №__
_______ district, __________ cities (villages, villages)
______________ (name of the head physician)
From __________ (name of the applicant)
I, ____________ (applicant's full name, passport details) refuse to give all preventive vaccinations (or indicate which specific vaccinations you refuse to give) to your child _______ (child's full name, date of birth) registered at polyclinic №__
Number
Signature with decoding
A child will be taken to an educational institution (kindergarten and school), and they will not be able to demand that all vaccinations be performed before. However, it is important to understand that in certain situations a child can be quarantined.
For example, when children are vaccinated in the garden with oral polio vaccine, it is potentially dangerous for unvaccinated children to be in danger of being vaccinated. Therefore, a child with a refusal to vaccinate is transferred to another group or sent home for 2 months – this situation is governed by Sanpine directives and it is useless to argue with that.
Meanwhile, many pediatricians, including the author of this article, still believe that such a card should be filled in and brought – if only because it contains information about vision, posture, and whether there are any problems with health Based on these data, the school doctor, analyzing each card, gives recommendations to the teacher about which desk to put the future first-grader at, what to do to prevent the development of chronic diseases.
But now it's illegal to require parents to enroll in school to carry out all vaccinations indicated in the National Calendar.
Thus, parents, having studied all the necessary information, have the full right to refuse to vaccinate a child at any stage – in the maternity hospital, clinic, school. And no matter what causes you to do this – an allergy in a child, intolerance to the components of the vaccine or a severe reaction of all blood relatives to such vaccinations.
The main thing – to do it officially and to assure the relevant documents.