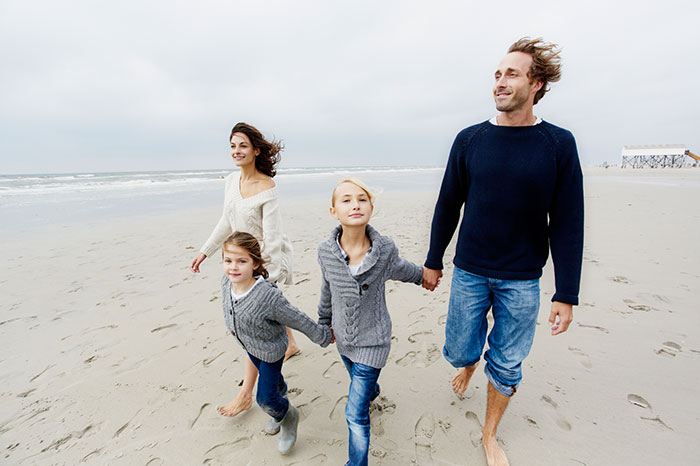 Oddly enough, communication with children begins with communication between parents. Each of us has communication patterns.
They are the kind of tools through which we pass on to others what we consider necessary, and are trying to get what we need. And, of course, these communication patterns are maximized in relation to our spouses.
A child hears and perceives how his parents communicate. He very sensitively captures the atmosphere in the house, sees how the parent wins in the verbal dispute of the other, how one achieves what he wants from the other, etc.
And all that remains for the child is to copy it.
First of all, if you want to have children who respect you, respect must be present in your home initially – both between spouses and in relation to the child. Respect for the person, regardless of his gender, age and status in the family.
No less important point – the ability to listen and hear each other. This art is one of the best gifts you can give to your child.
If we show respect for the child and listen to him, then the child feels that there is a place for him in this world and this place is important. If you do not give him a sense of his importance, he will seek it in other ways: bad behavior, bad language, etc. If you ignore the child's need for attention, then an egocentric person will grow out of him, who will destroy and destroy everything around him even in adulthood. to get attention.
Many parents are so loaded that they simply have no time for their children. The dream of a weary parent is a child who does not need to be engaged.
This is especially acute in the period after 3 years, when, after all the enormous efforts, the child finally grew up, and parents want to regain their freedom and free time. However, there is a trap here.
The fact is that the child absolutely must be interested. If you want a productive communication with your child, make some time on your schedule for him when you just talk about him only, ask him and listen to him.
Often parents do not remember or do not know that their children live the same rich life as they do. The problems of the child are really important to him, and you should not dismiss them.
By discussing what is meaningful and personal to your child, you build a deep bond between you and him based on trust.
I am writing this article, and my son runs up to me, who wants me to immediately bring the cake left in the car. I answer him that I need time to finish the work, and then I, of course, will go to the car and bring the cake. The child resorts after a few seconds and requires the cake "immediately."
To which I explain that I remember his request and will fulfill it as soon as I finish. And I continue to work on the article.
At the same time, I think: in general, how good I am a father, if I write an article and teach other parents something instead of spending this time with my own child and bringing him this cake right now, after all? However, in fact, I understand that at this moment I could not write, but, say, hammer a nail, wash dishes or advise a client.
And with any of these cases, I would have to finish before I was engaged in a cake.
By virtue of their device, up to a certain age, children are simply not able to reckon with other people and other people's interests. One of the tasks of parents is to explain why it is important to reckon with other people, especially with relatives.
Asking the child to wait until I finish my work, I show that I ALSO are important and my affairs are important too. This is a significant lesson for children, which teaches them to relate to their parents and not to perceive them as people who always have something for them.
At the same time, you should not play with the child in the game "I am in charge!". If you are really not doing anything at the moment when the child needs something, just do what he asks.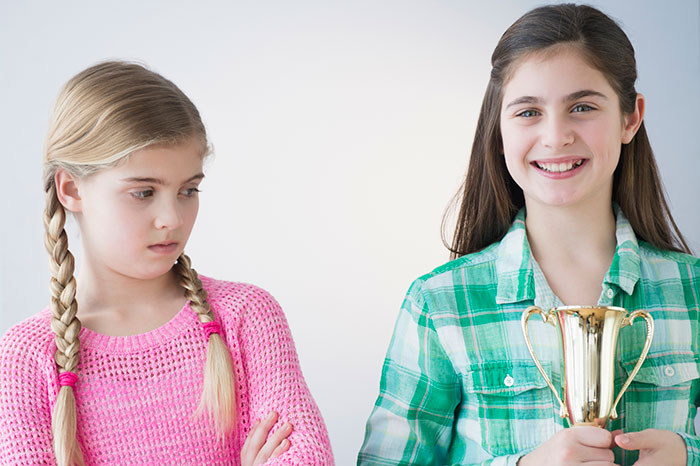 Many parents fall into one of two extremes, comparing their children with strangers. Some people believe that it is their child who is the best and invariably assures him of this.
Others, on the contrary, criticize their child, comparing it with others and constantly repeating something like: "Look how well this girl behaves!" – or: "This boy studies well and always prepares lessons without reminders!". Such phrases imply a continuation – "unlike you," and they signify dissatisfaction with the child and a call to take an example from some other, more "correct" children. Such behavior of parents develops complexes in the child and most often causes a negative reaction.
As a result, the child, when he grows up, will be constantly dissatisfied with himself, dissatisfied with the results achieved and unhappy regardless of his success. After all, there is always someone who has achieved more!
It may seem that the opposite line of conduct is more "correct". In fact, if one repeats to the child all the time that he is special – the smartest, the most beautiful, the most talented, the best of all and in all, the complexes, of course, do not threaten him.
But as the child grows, he will increasingly have to deal with situations where not parents but teachers at school, officers in the army, professors at the university, bosses at work, and so on, will compare it with others. And far from always their assessments will prove to be in his favor – after all, he was used to being "the most-most", without at all making any effort to this!
For a person who is absolutely sure of his own "features" and "star", such a fall from the pedestal can be very painful.
So what to do, how not to fall into any of the extremes? Just never compare your child with others.
The very word "most" means that you are making a comparison with someone. Each child is special, each is different, and no comparison makes any sense either for the better or for the worse. Set goals for the child, to which he will reach, and help him to come to them.
First and foremost, try to avoid comparisons within the family — with brothers and sisters, both siblings and cousins. Such comparisons have no positive effect.
They only create enmity and competition. And the competition is not healthy, but simply for the praise and evaluation of adults.
Family rivalry is the last thing you, your parents, need.
All parents criticize their children and make comments to them. Not yet born that silk baby, who would not act on the nerves of his parents and bring them to white heat – someone does it more often, someone less often.
That is, the children get their portion of the negative anyway. Do they get their portion of the positive?
Not a fact at all! Psychologists have calculated that, on average, for every 10 parent "no" a child hears one "yes".
And your task as parents is to change this situation, to make the "yes" and "no" for your child equally. When your child does something well, be sure to praise him.
And do it right.
It is important to praise and blame not the child, but his behavior. A child should know that he is always good and always love him.
But here he behaves differently. And, therefore, for a good deed, you need to thank him and express how pleasant the parents are. Then the child knows that when he does something good, this good is noticed by his parents and his act becomes important and significant.
At the same time his self-esteem grows. At the same time, when your baby does not act in the best way, he remains a good child, but his act this time is bad.
At the same time, on the one hand, he understands that his behavior is negative, but, on the other hand, his self-esteem does not suffer.
There are times when one of the parents breaks down on the child. And the worst thing you can do when you realize that you were unjust to a child is to pretend that nothing extraordinary happened.
If you're wrong, just apologize. Believe me, you will not lose your parental authority. On the contrary – keep trust.
To apologize is to admit your mistake. We all make mistakes.
The best way to let someone else know that you love and appreciate him is just to say it. It is especially important to talk about this to children.
And it's also great when parents talk about this to each other. With the birth of a child, this obvious thing can be forgotten – there is no time for it, no strength, no one remembers it.
But love and its expression is the foundation of any relationship. In the pair is very important word expression of love.
The child, in turn, sees that the parents love each other, therefore he feels that he himself also lives in the atmosphere of love. And this wonderful feeling is necessary equally for children and adults.