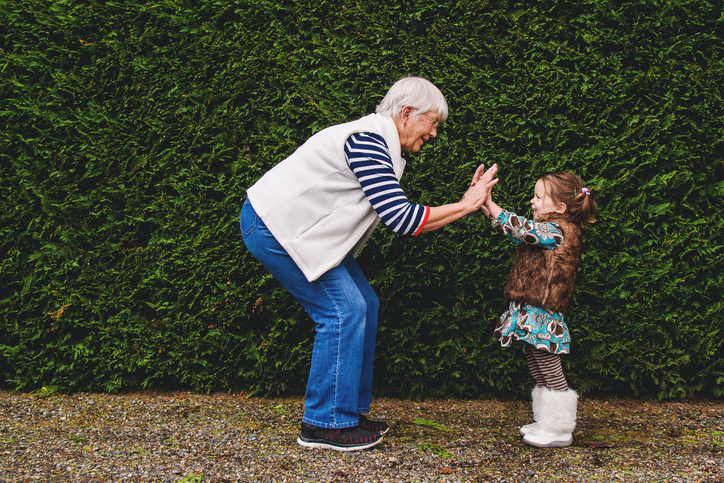 Your awkwardness can be understood. Of course, to say: "Do not speak like a grandmother" is not very correct.
Demonstrating that you are not actively adopting the lifestyle and communication of "that family" is not the best gift for your daughter. On the other hand, silent condemnation is also not an option.
She cannot help but feel your displeasure and, without knowing the reason, most likely takes it personally.
Try to look at the matter differently. Each house is its own way of life, its own style. A child in different homes knows more about life.
Switching, he trains an important ability – to be adequate. So far, for the daughter, the main person is you. But soon from kindergarten, and then from school, she probably will start to bring some words, manners that you will not always like.
Let's assume that this situation is educational, and for you too. She gives reason to think about how important it is for you to be for your daughter the only model of behavior.
Even if you want to see your complete likeness in her, consider whether it would be better for her. P
obsession with other family members is inevitable and to some extent even desirable. Look at this situation as a valuable resource of flexibility: perhaps, in an unsympathetic manner, you groan and gasp as your mother-in-law, you will see a sign that the child is learning the experience normally.
To begin with, try to shed your own tension and aggression, do not fix your attention on the fact that this influence hurts you. The best way to help your daughter naturally switch to your "wave" is to start doing something with her: play, read.
And she will quickly integrate into the intonation, rhythm, manner that are taken in your communication with her.