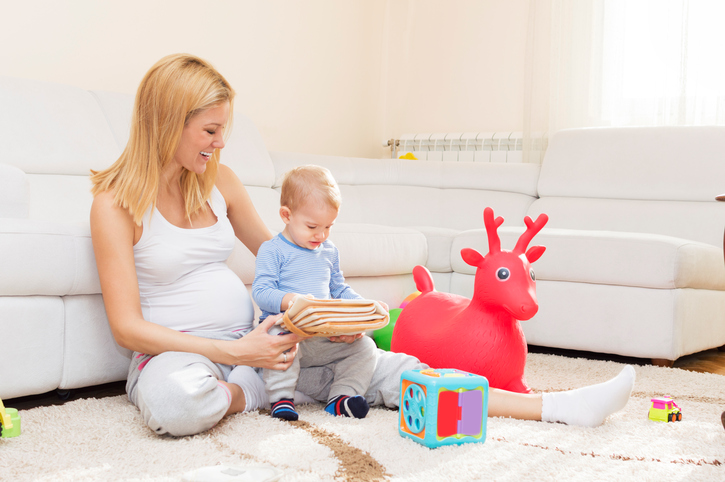 Obviously, the boy is used to being in constant close contact with you. While usually by this age, children can sleep peacefully separately from their parents, in their crib, and even play alone for some time (of course, while being under the supervision of adults).
But, perhaps, for the time being, you just don't really succeed in gradually teaching your child to independence and being able to stay for some time without you. This can be achieved not so much by persuasion as by setting clear rules for the baby's life and by the ability to simply and briefly express your requests or instructions. It's unreasonable to wait for the little child to "come to his senses" and start acting correctly …
The rules of communication are set by adults. And in order for the baby to be easier to learn the new rules, he must be calm and confident that every day he will receive from you only the intended attention and affection from him – that you play with him or buy, put him to bed, read a book.
If there is such confidence, it is easier for the child to obey instructions that limit his communication with you to something.
The early birth of a second child may slightly complicate the process of cultivating the independence of your first child. Try to make the situation for him in no way look like it was just replaced by another baby, and the rules you set did not look as if he were moving him away from you for the sake of "new affection".
Give your baby a feeling of confidence in the invariance of your warm and tender relationship with him, discuss with him how you will live together, what pleasant things await you with the birth of his younger brother or sister. Use its "seniority" as an advantage ("You can lie in your crib and play your favorite toys until you fall asleep and no one takes it from your crib"), and gradually, more and more convenient for everyone life, which over time will spread to the younger child.