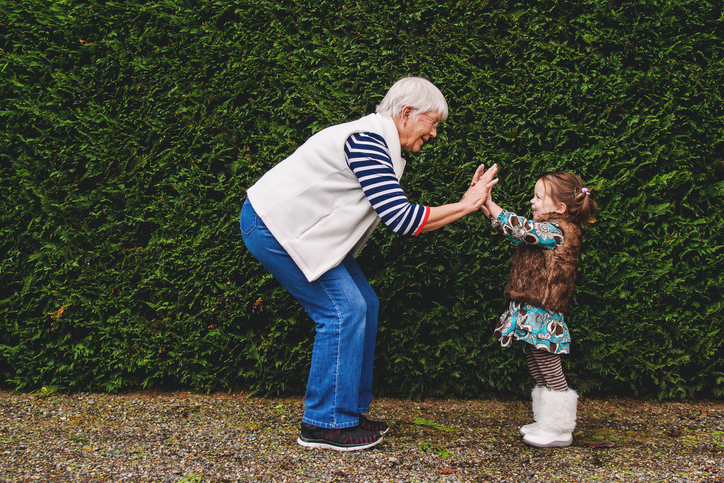 How to raise a child should be decided by his parents. Of course, one should not underestimate the role of grandmothers in the life of grandchildren.
But no matter how large this role, it should not lead to the fact that parents begin to dictate how to raise their child.
Unfortunately, to reach an understanding on this issue with their parents is not easy. Why does your mother not "hear" you?
She may have a feeling of guilt for not having loved you once, and now she wants to compensate with her granddaughter everything that she didn't give you. Therefore, she wants to be the kindest and most loving for your daughter. Perhaps mom is trying to compete with you in something or to prove something, and the love and affection of her granddaughter is one of her trump cards.
And maybe your mother cannot accept the fact that you are already an adult who has the right to make independent decisions different from her opinion.
If you live now in the house of your mother, then it will be even more difficult to change the situation. Your mother feels like a full-fledged hostess here and is unlikely to do what you want. In any case, you need to try with your mother to be very frank about everything that worries you, to explain why you are unhappy and why you are worried.
Emotional conversations may not turn out right away. But you try again and again. Discuss the main points.
Explain what you absolutely should not do, and what you encourage. Decide how much help you need from your mom and offer to make it exactly that amount. It should be remembered that it is important for the grandmother to feel needed, important, valuable.
Do not skimp on the words of appreciation and gratitude.