In order for the massage to take place, first of all make contact with the baby. To do this, pat him on the head: among other things, gentle strokes will raise the child's mood, relax and soothe him.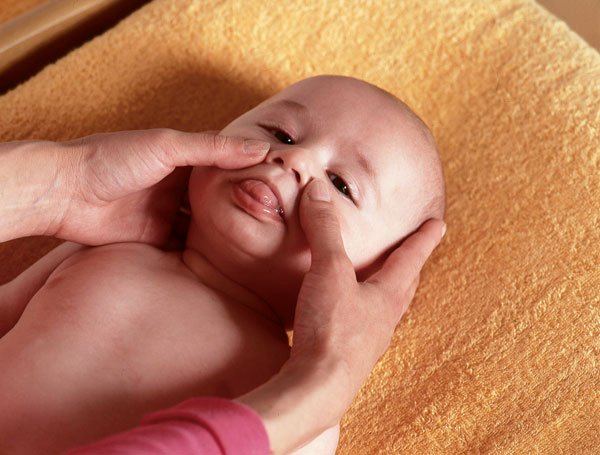 Massage the muscles that work when the baby sucks the breast or bottle, helps to calm the baby. Start the movement from the wings of the nose and finish them on the chin.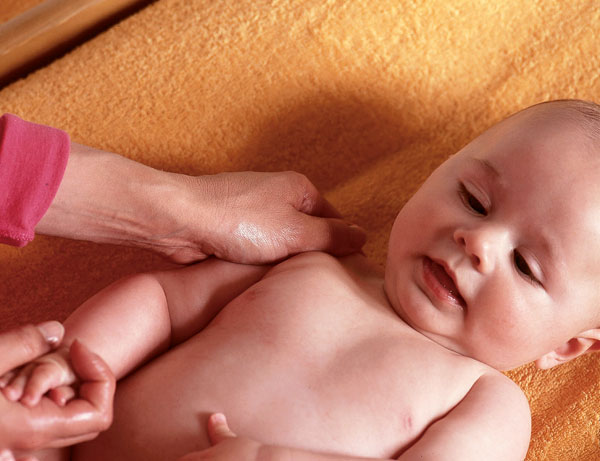 Raise the child's hand a little and stroke it from hand to shoulder on the inside and outside. Be sure to massage your fingers and palm – this will improve fine motor skills and further beneficial effect on the development of the baby's speech.
Repeat the movement 4-6 times.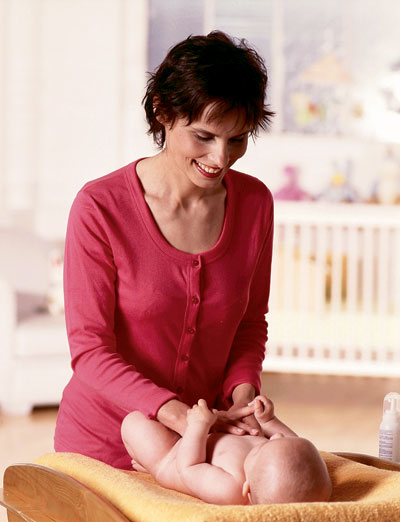 Raise the baby's leg slightly and keep it in a slightly bent state. Palm stroking the outer and back side of the lower leg and thigh, moving from the tips of the fingers to the groin (try not to touch the knee joint). Repeat the movement 4-6 times.
Then with your thumb, massage the back of the foot from the toes towards the ankle.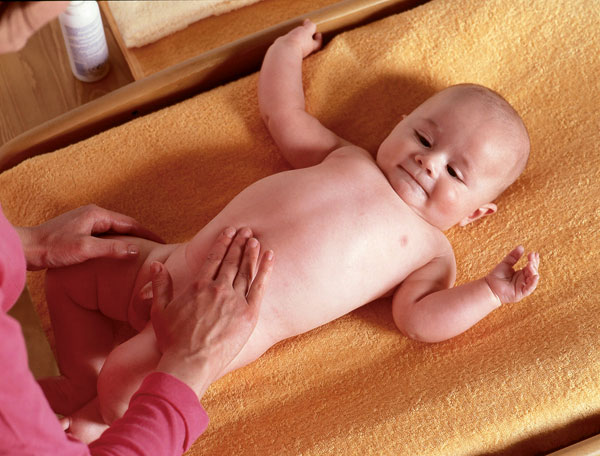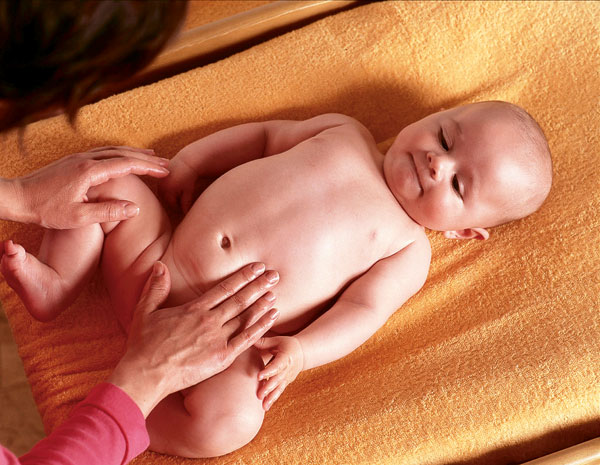 Put your right palm on the baby's belly and, without looking up from its surface, lightly stroke clockwise, bypassing the liver, which is located to the right, under the ribs. These movements will improve the work of the intestines, relieve the child from gases and help to cope with difficulties at the time of going to the toilet "in a big way".
During the massage, make sure that the baby's legs are slightly bent.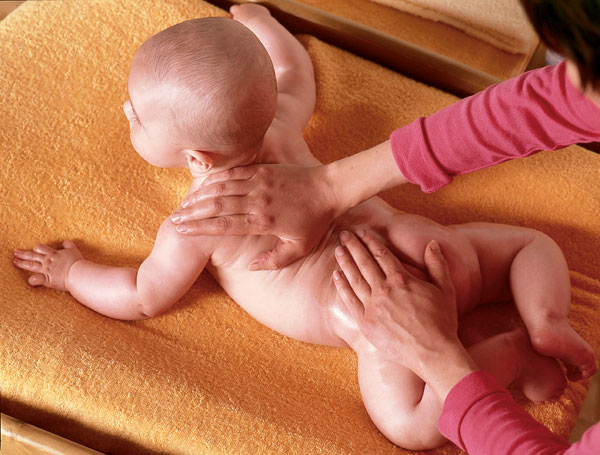 Put a little on his stomach so that his hands are under the breast, and his face looked to the side. Stroking the back of the back of the hand, moving from the ass to the head, and palm, turning in the opposite direction.
If the child is already 1.5 months old, rub and knead the back with your fingertips, and the baby older than 3 months – with your palm. Usually, in response to such touches, children lift their heads, shoulders and straighten their arms.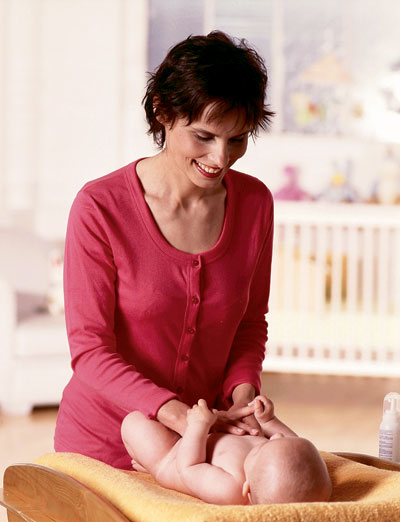 Massage movements should coincide with the direction of the flow of lymph: hands should be stroked from the hand to the shoulder, and feet – from the foot to the groin.
During the massage, do not touch the armpits, groin area, navel, nipples, genitals and joints.
Being engaged in the stomach, do not touch the area where the liver is located, and patting on the back – the kidney area.
Until the child is 1.5 months old, of all massage techniques, use only strokes.
Make sure that during the session the lighting helps you to notice all the changes on the skin of the child.
Massage do only if your baby has clean and healthy skin: otherwise you can bring an infection.