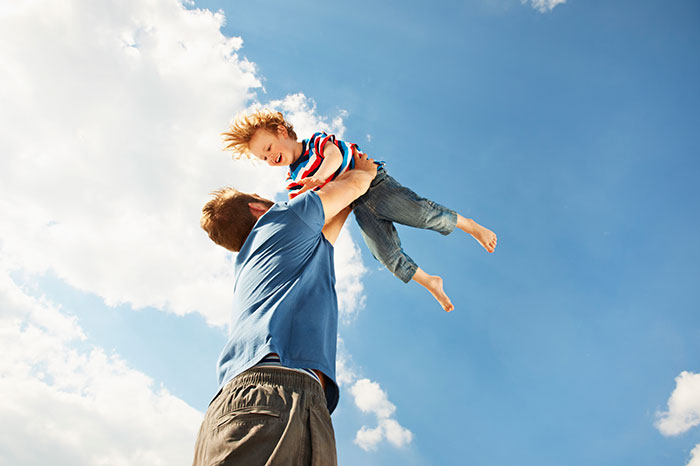 And what if you try this: each of you is engaged in a business that he is doing well? Dad plays with the baby, because he happily spends time with very young children. You pay more attention to the elder because you understand his needs so well.
This is also an option.
You write that the husband listens to your opinion about raising a son. I wonder what he himself thinks about what it means to be a good dad of an older child?
How, in his view, is changing the parental role as children grow older?
When adults are able to negotiate with each other and act in concert, children benefit. Is this plan suitable for you, parents: dad spends a short time with his older child (discuss with her husband exactly what and when), but regularly (every day if possible).
They themselves choose a lesson that is interesting to both. And you are eliminated, give yourself a rest from the tedious settlement of their relationship.
It is important to transfer to the husband and son all responsibility for their joint business or game. Do not interfere, do not discuss their behavior, do not listen to complaints if they suddenly appear.
Agree with the husband about the period during which your family will live according to such a new routine. Usually, in order to understand whether a new strategy works or not, it takes two weeks. Then summarize: what has changed for the better, what was useful, what did not work.
And continue on, guided by two principles: if something works, keep up the good work. If something doesn't work, just stop doing it.