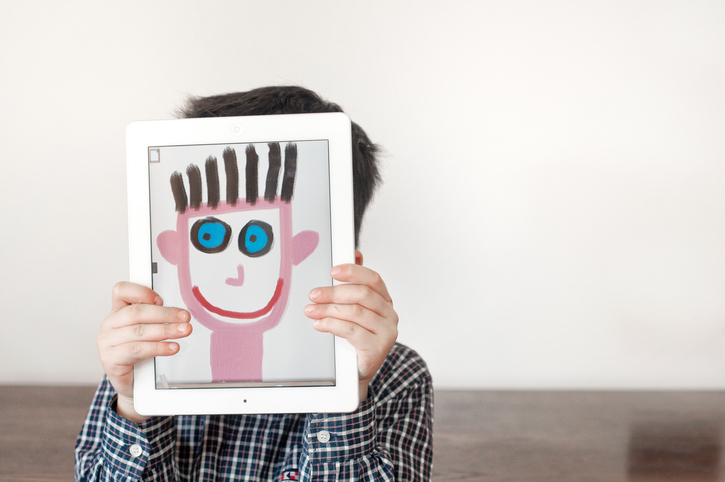 Often, parents try to fit their child to their existing stereotypes, sometimes forgetting about the individual characteristics of the child. And how can he be bitter and insulting from the fact that he does not meet the expectations of mom and dad. He cannot change his nature, but his self-esteem decreases.
Hence the lack of determination, lack of initiative.
It is hard to disagree with the fact that parents always want the best for their child. Only this best must be sought not in the parental attitudes and fantasies, but in the needs and real possibilities of the child himself.
You do not bring up an abstract man, but a concrete boy with his instincts, characteristics and abilities. If the son is keen on drawing and creativity, why this can not be his vital interest? Why not give him the opportunity to develop in the direction that interests him now?
By the way, often children with creative abilities are more sensitive and receptive to the world. But it is these features that allow them to notice all the nuances of the beauty of the world!
You also wrote that your son considers himself small. For some reason he wants to stay a little longer.
This happens when a mother, emphasizing the importance of being an adult and independent, in fact continues to take care of her child beyond measure, trying to control all his affairs from the desire to protect her from wrong decisions (she knows better that her child should be!). But is it not better to trust your son and allow him to be responsible for his actions and for himself not at the level of attitude, but at the level of real actions.
You can suggest an algorithm for solving a difficult situation, but the decision itself is to provide the child.
Your son should have the right to make and correct his own mistakes, to face the consequences of his actions or inaction. This is the only way to true maturity and independence. And, of course, parents are always not indifferent to the future of their children, by whom and what they will become.
Only behind fantasies about the future it is very important not to miss what is in the child "here and now". Such attention to his needs helps him to develop as fully and harmoniously as possible.