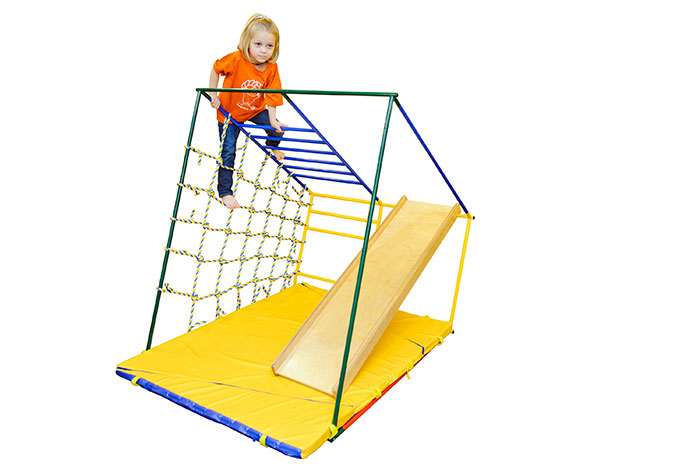 Many parents know that with the onset of autumn, the arrival of prolonged rains and cold weather, it is becoming more and more difficult to send children to walk outside. And this means that the child will run and jump a lot less. Add to this the craze for computer games and get a chronic lack of physical activity.
For modern urban children, this has already become a serious problem.
What to do? If you can not play on the street, provide the child with the necessary minimum of movement at home.
The exit in such a situation could be the purchase of a sports-gaming complex.
The sports and game complex "Early Start" is designed for children from birth to school. The complex is designed with all the physiological features of a small child.
It is safe, compact, mobile, multifunctional. Due to its design, the complex does not require attachment to the walls, floor or ceiling – and this means that it can be installed in any suitable place in the apartment.
In summer, the children's beloved complex can be taken to a dacha and deployed on the street. Children quickly get tired of monotony. "Early Start" is placed on any face, except the topmost one, so it can be used in five different positions. So you will be able to constantly maintain the interest of the child in sports activities.
In addition, the sports complex can be regularly supplemented by removing some accessories and adding others. A large set of gaming and sports accessories is on sale, which will turn classes on it into an exciting game.
Parents who have installed sports and gaming complexes at home admit that their children significantly benefit in development: the difference between children of different training on a street playground can be seen immediately.
From September 21 to October 25, all buyers of the Early Start sports and gaming complex, fully equipped, will receive a gift – a trapeze, rope and climbing net, the main attributes of sports activities at the Early Start.