Both for boys and girls
Denim clothing is a timeless classic and standard of comfort, especially in children's fashion. At the peak of relevance jeans from aged denim, as well as models of deep dark shades.
By the way, they will perfectly fit into the wardrobe in traditional autumn colors – brown, burgundy, navy and gray. Like last season, denim can be worn in two ways. You can add a denim item to your baby kit or create a total look from denim.
The first option is more functional, the second is brighter and more unusual.
Laconic lines, simple and clear shades, lack of variegation – the minimalistic trend is relevant this season, not only in the wardrobe of adults, but also of children. Things like a white turtleneck or a gray pleated skirt can be combined with almost any wardrobe items.
However, minimalism does not mean that you need to dress your child in all gray or black, on the contrary, creating a concise image, do not forget to complete it with bright accessories or shoes with unusual accents. Details in this case are everything!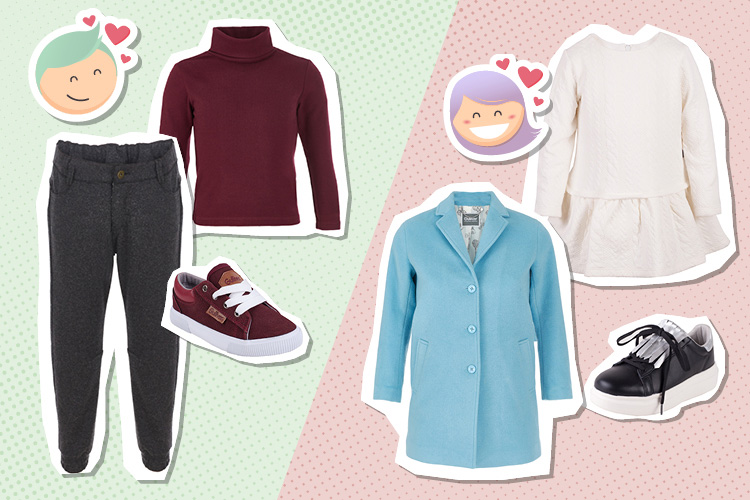 This fall, designers offer to diversify the wardrobe with bright saturated colors! And not only the total look is relevant, but also modest blotches of color in the basic sets.
At the peak of fashion, lime, scarlet, violet, pink, yellow and orange. By the way, these colors do an excellent job with seasonal blues and bad mood!
Despite the full breadth of looks of designers, it is still not recommended to mix these shades in the new autumn season in order to avoid too catchy and inharmonious ensembles.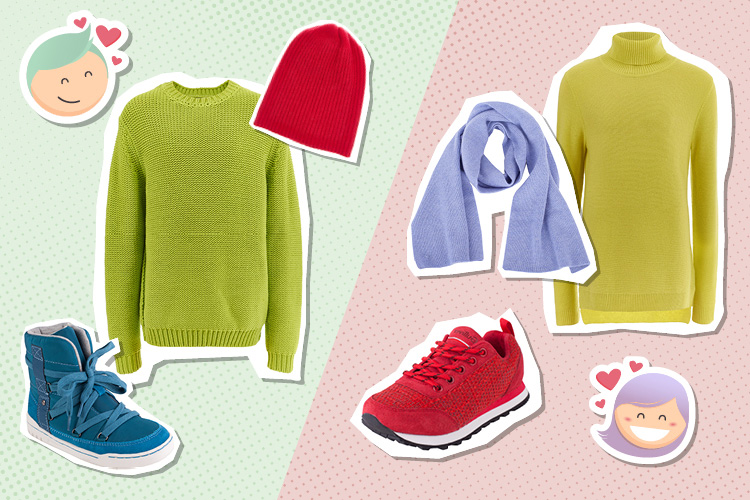 For the second consecutive autumn-winter season, down jackets are not just a necessity, but a real trend! Both oversize models in minimalist style and classic down jackets are relevant. Special chic – jackets with a metallic effect and bright applications, as in the Gulliver collection for girls.
Whichever model you choose, it will be a great addition to both low-profile school uniforms and comfortable casual sets.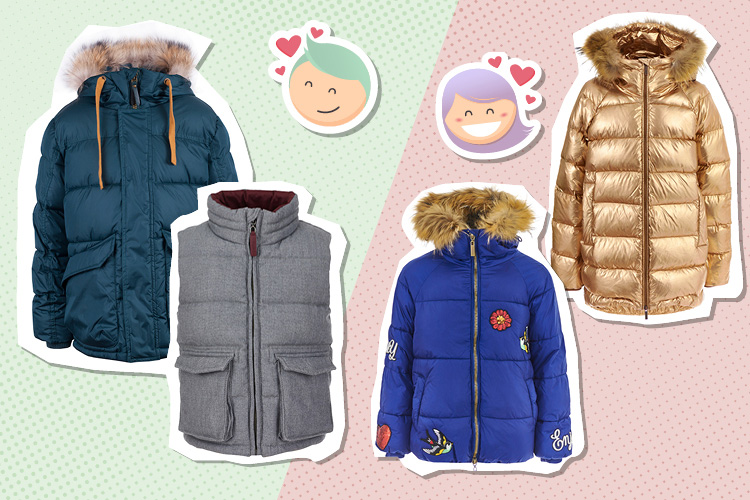 A classic print is at the peak of fashion again! This season, designers have offered a choice of several varieties of this pattern: tartan, Vichy, Windsor cell, or "Prince of Wales."
True, the good old black-and-white cell turned out to be the most convenient for combining. Must have of the season – a coat in the style of black white, as in the collection Gulliver. It does not look boring at all, but at the same time is ideal for an image in absolutely any style.
A white blouse in a large black and white cell will also be useful in an autumn wardrobe: it can be worn with ripped jeans, dress pants or a stylish eco suede skirt.