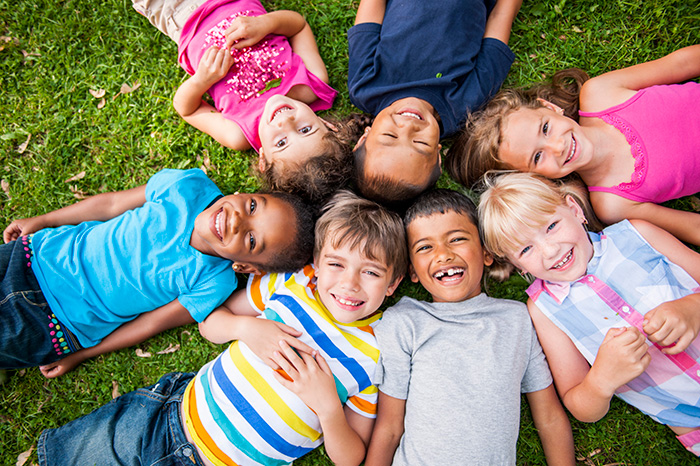 There are no internal prerequisites for the development of tolerance, this quality is not inherent in man initially. As biological beings, we, on the contrary, are characterized by wariness and even some hostility towards those who are different from us and our immediate environment.
Just out of desire for self-preservation. Tolerance is an exclusively social quality and requires education.
And the sooner the better.
In adulthood, this quality may not work out. Yes, a person will recognize that it is necessary to be tolerant, that without this it is difficult to build qualitative relations of individuals, groups and entire nations, but this will be a conscious attitude, and not a true feeling.
Pseudo-tolerance, not real. Outwardly and in manifestations, they are similar, but in terms of subjective sensations they are completely different qualities. As a learned goodwill and a real good attitude towards someone.
In either case, there will be a smile and polite treatment, but internally in the first case there will be a state of indifference (and maybe irritation, dislike), and in the second – to a greater or lesser extent, pronounced joy. Pseudo-tolerance from the point of view of social relations is also good – in any case, better than its complete absence. But internally, it does not give a person what the true tolerance could give – a feeling of freedom, confidence and significance.
People possessing this quality are quieter with regard to changes in life, they are easier to experience difficulties. They have much less emotional problems, the mood is usually stable. Among them are more than those who consider themselves lucky, successful and happy.
They are stress-resistant and less sick. In general, besides the needs of society, there are a lot of personal reasons to pay attention to this quality.
And this is not as difficult as it seems.
For the differences of another person to be perceived naturally, one must first of all allow the child himself to be different. To recognize him as such a right and to demonstrate confidence that others perceive it positively.
Admission of adults "no one does that they will say about you" is effective, and therefore it is often used, but it has a negative impact on the perception of oneself, others and the world as a whole. It is important from early childhood to allow children to feel comfortable about what they think about them, speak as they look. This will first of all appreciate the peculiarity, diversity of the world and people, individuality in any of its manifestations.
And this is the basis of tolerance.
Our views on other people, our example of attitude towards them is the second most important factor in the development of tolerance. Its impact also begins very early. After all, the child learns parental norms, when they themselves do not touch him directly.
It is not necessary to be a participant in communication, moreover, you can even avoid it, but nevertheless evaluate it positively. We do not always pay attention to our reactions, specific words.
However, they become familiar and already by themselves have an impact on our attitude to something. And they convey this attitude to the children, forming now their respective reaction and way of thinking. In order for a positive attitude, acceptance of oneself and others to become the norm, it is advisable to hear: "Yes, it happens in people" instead of: "How is it possible?", "Just he (they, she) is", "What kind of …"
Questions of tolerance interest not only psychologists and sociologists. This is an important topic for society as a whole, which means that both teachers, law enforcement officers, and artists are engaged in it. More and more films – both adults and children, whose main idea is the recognition of the rights and freedoms of people, regardless of whether it is its own or not.
And – yes, there are already many books, performances where intolerant situations are slightly corrected. Whether it is necessary or not is a moot point. And he will remain so, at least until the generation of children who read these books and watched these performances grows up.
One has only to remember that in fairy tales there is usually not one narrow topic, not one main thought, but several. Another thing is that no fairy tale contains such information: a positive hero kills a negative just because he thinks differently and acts differently. And from this point of view it is useful to know the original options.
To feel the differences in tolerance and connivance. After all, this is also very important. It is one thing – when the Wolf lives according to its customs, acts in accordance with its settings, it is quite another – that it eats its neighbors or a foreign girl in general.
Here anger is fair, tolerance must end here. In situations when it is only about dissimilarity, it is possible and necessary to speak about the reasons.
Only so that it is understandable to the child, very tactfully and competently.