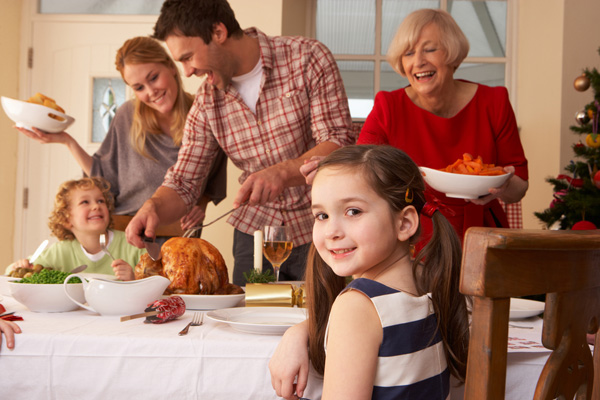 In the modern bustling world, family traditions are gradually disappearing: we are less and less gathering around a large festive table, sharing news, talking on the phone with our cousins ​​and sisters, uncles and aunts. But it would be good to revive old traditions.
For example, having agreed on an annual family holiday where all family members could meet or meet. You can also come up with all sorts of symbols, rituals and rules that each will penetrate.
Choose a day that will be an official holiday in your kingdom-state called Family. It is on this day, once a year or once every two years (if you live very far from each other), that they will gather together at the grand table of the grandparents, mothers and fathers, uncles and aunts, brothers and sisters.
Everyone will communicate with each other, share new impressions, tell the younger generation stories from the lives of members of your large and friendly family, remember those who are no longer with you.
First you need to decide on the place. If you do not have a large country house, but some of your relatives have a fairly spacious apartment and they are ready to accept your entire large and friendly family, coordinate with them the day of the holiday. You can also reserve a table in a restaurant, have a picnic outside the city, or, if possible, allow renting a small hotel or a house located at a convenient distance for everyone large enough to accommodate everyone.
The main thing is not to complicate your life or your family life. This holiday is arranged in order to help you meet, and not to undermine your health and empty your bank account.
When organizing a holiday, keep in mind that it should be within your reach (and affordable).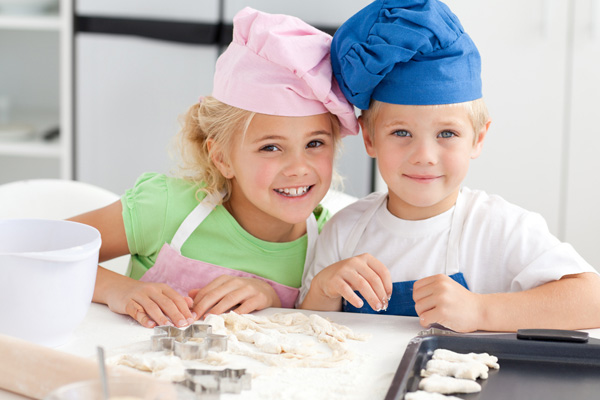 The recipe for a simple, traditional dish for your region will be passed down from generation to generation. This dish will be the main on large family celebrations.
But what exactly it will be: grandmother's pies, mother's chocolate cake, dumplings, chicken with vegetables – it's up to you.
To bring lazy dads, uncles and grandfathers to work, you can ask them to invent a cocktail recipe: one non-alcoholic for children (from fruit juices, syrups, with spices) and the other for adults.
And, finally, in order not to offend anyone, collect as many different recipes as possible, beloved by both the older and younger members of your large family, and combine them into one book – the "family gastronomic bible" that newcomers can join. Gradually, it will include new interesting dishes, tested and approved by you.
Reproduce it on a scanner or copier, so that everyone can try to prepare a dish from the "Family recipe collection."
The younger generation can rewrite the words of a well-known song in their own way. The main condition is that the words of the new work relate specifically to your family: its stories, events that unfolded in the past or are happening today.
Each family member will receive a disc with the original recording of the song (or better – with accompaniment) and learn new words by heart at home. If one of you plays the guitar or the piano well, you can trust him to record the musical accompaniment on the disc with the words of your original version.
Each time, gathering together for some celebration, you will be able to perform your own hymn.
Even if you are not the descendants of aristocrats, the creation of the coat of arms of your family can be an interesting idea. Refer to the story, do not be lazy to look into the archives, ask senior family members to tell everything they know about the origin of your kind.
The most creative of you on the basis of the collected data will then be able to make preparatory drawings, the motive for which may serve the locality from which the family originates, the profession, and so on. You will only have to approve the final version of the drawing, multiply it on a color copier and hand it to each family member in a copy.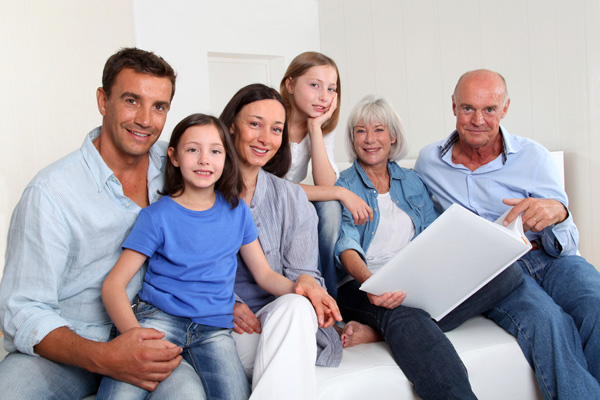 In order to stay in touch throughout the year, exchange news and photos, there is nothing more convenient than your own website on the Internet. Those who are not too strong in information technology can use "ready-made" sites where you can upload photos and texts that will be publicly available.
In any case, you must assign a person responsible for filling the site in each branch of the family. Usually teens are the best.
All you need is to help them collect all the necessary information (who passed the exam, transferred to a new job, who had a child, who got married, when the next meeting would take place, etc.) – and they will put all this in two accounts online All you have to do is print the sheets with the text, or better – stitch them into a mini-journal and mail them to family members who don't have a computer.
The best memento is a family photo. Every year your album will be updated with new photos, in which it will be possible to trace how several generations are changing. You can also make a film in which all family members will talk about the holiday and what good happened to them during the year.
It will enrich the family saga and the Family Story for Children, supplemented by audio recordings with the stories of seniors. On the basis of all these data, you can write a whole book about family history – a testimony for future generations.