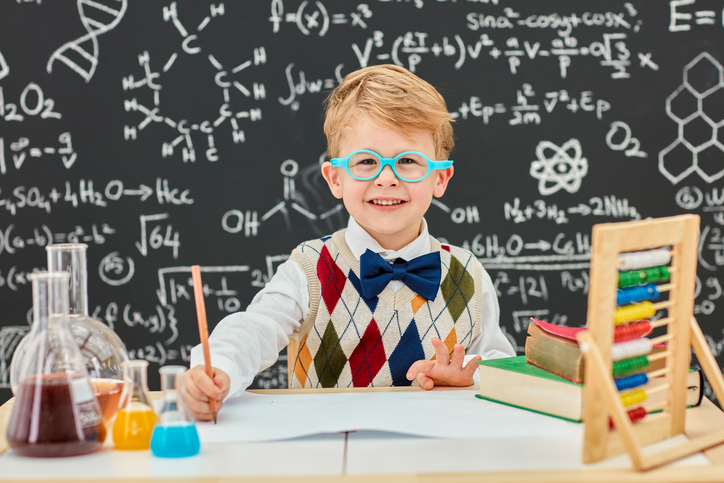 In Soviet times, there was a strong vertical hierarchy in the family. The children fulfilled the requirements of their parents for the most part without question.
After all, there was an unshakable formula: "An adult is the one who leads. I am the one who obeys. "
The modern child is critical to this system. Opinion mom and dad, and the more teacher, is no longer the ultimate truth.
But we ourselves hesitate. We do not have the confidence in our own rightness and faith in the importance of education, which our fathers and mothers had.
Kids read our new moods, and it becomes more difficult to influence them.
From this point on, the question of motivation arises: how to awaken the interest in the child and how then to support it? The task is complicated.
On the one hand, only a favorite activity makes a person happy. On the other hand, they will certainly have to choose a profession, and our children will have to earn money. Grades in the school will also be, and then exams.
In the end, there is the word "must." So we do not know how to be. If you do not push and force, suddenly the daughter decides to voluntarily go to the cleaners?
Then, it turns out, you need to control every step? But in this case you will have to play the role of an all-powerful god, and at the same time take upon yourself the full responsibility for the fate of another person.
Of course, the sole power of many parents is still very inspiring, but whether children will say thanks for turning them into slavery is a big question.
In fact, the need to "create" motivation appears only when the circle, section, vocational guidance, or university is chosen by mom and dad, and not the child. Hard to believe, but true. Objection: "We, too, are far from always doing what we like" is not accepted.
For this skill are responsible already a sense of duty and personal responsibility. They are brought up in very different ways. To understand what kind of incentives encourage us to act, psychologists have identified two types of motivation: internal and external.
In the first case we are talking about our most sincere desires. We used to call them hobbies. One child eagerly teaches Shakespeare, another prepares spaghetti, a third collects robots.
Without coercion, on their own, with genuine interest and pleasure. External motivation can be described in one phrase: "Do as they say to you, and you will receive the promise." At first, the child enthusiastically joins in such a "game", but the farther away, the less he uses his imagination and creative potential.
It is not the process itself that matters, but the result. There is no incentive to move forward.
In the future, the child begins to learn solely for the sake of reward, and not new knowledge. And believe me, he is deeply disgusted with what he has to do to please mom and dad.
The conclusion is obvious: external motivation will work perfectly only in conjunction with the internal.
Kids up to 3 years
In the first years of life, the question of motivation arises when we need to accustom the child to perform routine duties. It is important to make a game element and strictly adhere to the selected position.
Wrong: repeat your requests a million times.
That's right: if the request is not fulfilled, a warning should follow, followed by a "punishment". The child did not collect the toys, put them in a box and take them away: "Honey, I love you very much, but you didn't do what I asked for, so there are no more toys".
Tomorrow the baby will probably think what to do so that his "treasures" will not disappear again.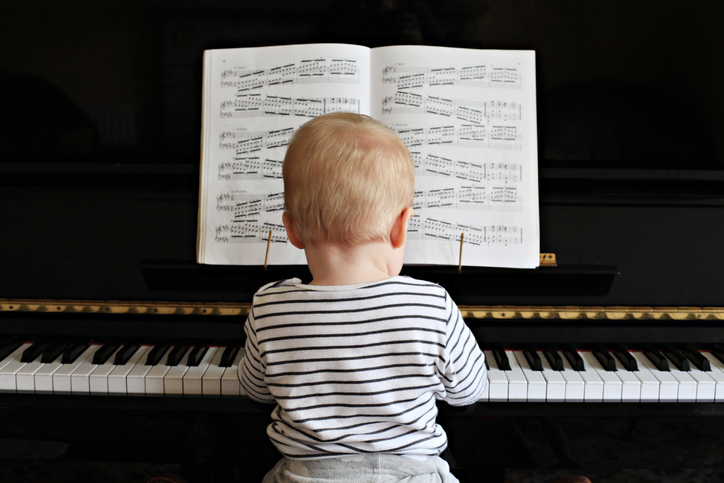 That's right: turn routine into a game. If the child does not want to brush his teeth, buy him an electric brush with his favorite hero or an hourglass to make it more fun. Practice on toys.
Suggest to brush the teeth of his favorite teddy giraffe, for example.
Wrong: take away the initiative from the kid.
That's right: children should be taught home duties from a very young age. Already a year, the child will begin to repeat your actions: he will try to pick up a broom, a mop, a vacuum cleaner.
Do not interfere in this process. Do not criticize, do not customize, do not alter him.
Otherwise, the desire to help quickly evaporate.
Children 4–7 years old
At this age, kids often refuse to "useful" activities. Your task is to captivate the baby, the benefit of the most interesting information lies in the public domain.
Wrong: choose a circle for the child.
That's right: in children up to 7–8 years old, tastes change quickly, this is a feature of their psyche. But you can definitely help to form a strong interest in the chosen field.
Attend together themed festivals, exhibitions, workshops. Show videos from the Internet about his peers.
Look for curious facts, records, biographies.
Wrong: blackmail. For example, like this: "Learn a rhyme, get a candy / buy a toy / turn on a cartoon".
In the future, for the completed request, the child will get used to claiming a reward.
That's right: praise the children in words, but not just like that, but for a well-done task, a good idea, and help for adults. And try not to overdo it.
More often admit out loud: "You are right", "I agree with your opinion", "It turned out very great!" Focus the child's attention on how it becomes pleasant and joyful when you acquire a new skill, and your father and mother are proud of you.
Students
In school, motivation problems become most obvious. Before you clutch at the head, because the child "does not want anything," understand what you personally have to do with all this.
Wrong: to focus on the marks.
That's right: a psychologically healthy child marks themselves uninteresting. Explain to him in advance that they go to school for knowledge.
Wrong: to scare the student the fate of the janitor.
That's right: parents themselves must understand that assessment is not an indicator of knowledge and success. This is a purely subjective opinion of the teacher. Bad marks should not be taken as tragedy and evil prophecy.
Do not pass on your anxiety to your child, otherwise you will achieve one thing: he simply will not want to return home with a troika.
Wrong: scold for a bad result.
That's right: calmly talk to the child and find out the reason. Strictness does not hurt, but within reasonable limits.
Convince him to correct the assessment, since it is possible. By the way, the understanding that any result can be improved greatly helps in life.
Well, if the child tried, but the excitement got the better, calm him down, tell him that this happens, and emphasize that you believe in him.
Wrong: check homework every day.
That's right: it is important to give the child key reference points already in the first grade. Tell me what time of the day it is better to do homework, and when it is worth taking a pause and take a break.
And it is better to emphasize from the very beginning that homework is his area of ​​responsibility, but you will be happy to help him if necessary.