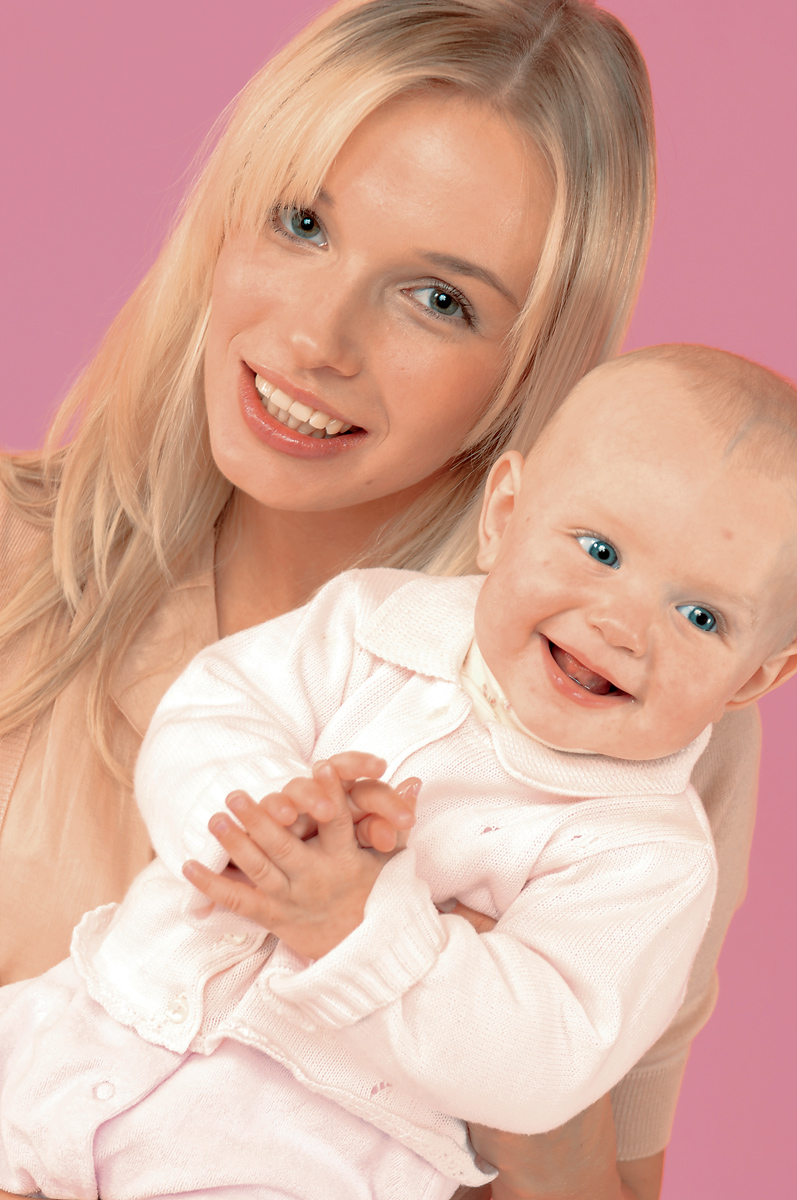 At the doctor's appointment, be sure to ask how to collect the tests for the designated study. You need to know: the amount of material, the conditions for collecting and storing samples, and the timing of their delivery to the laboratory.
The result of the study, and therefore the diagnosis, and ultimately the correct treatment tactics of your baby will depend on the observance of these conditions.
Collect the necessary "inventory".
children's urinal – a plastic bag for collecting urine, with a soft sticky rim and a graduation tank, which can take any form (this means that during the procedure, the child can be dressed in his usual clothes);
a plastic container or a clean glass jar (for example, from baby food, washed but not disinfected);
plastic spoon;
oilcloth;
cotton buds.
Wash your hands, wash your baby and dry his skin thoroughly with a towel.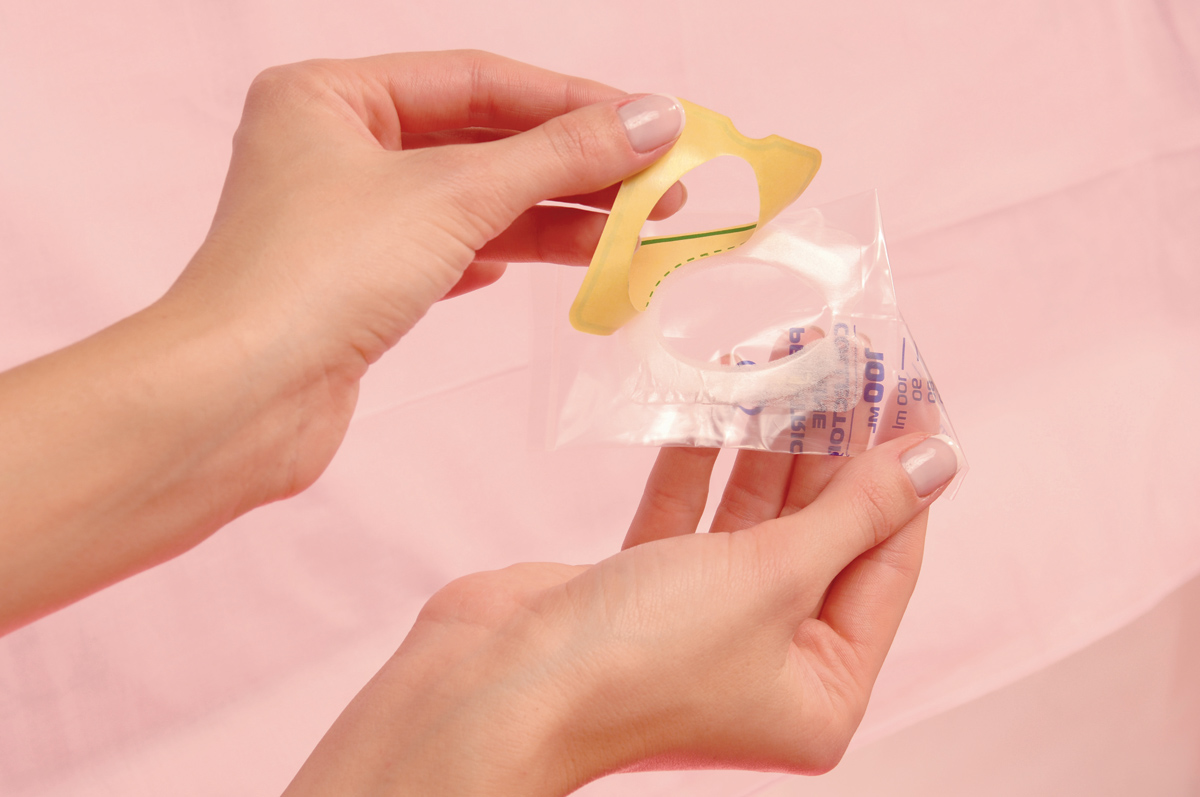 Carefully open the package with the bag and release the adhesive surface from the protective film.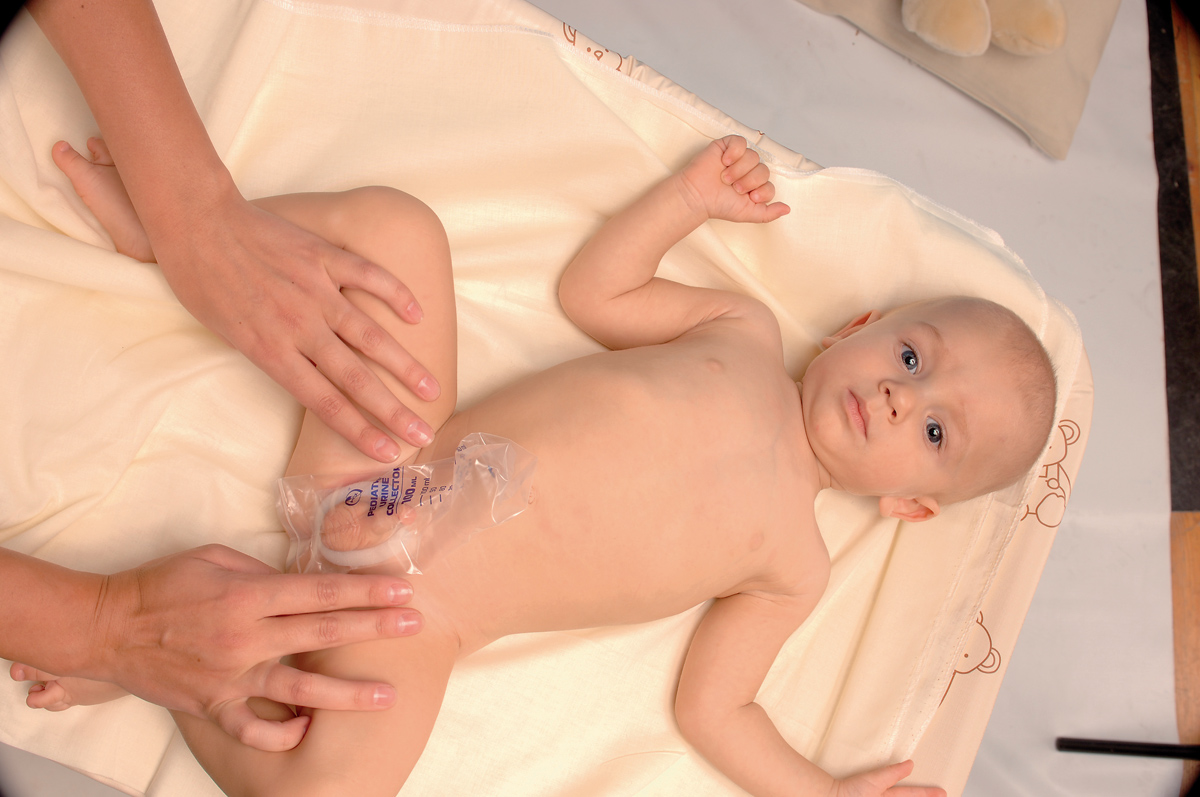 We put the baby on the changing table, spread the legs and attach the bag.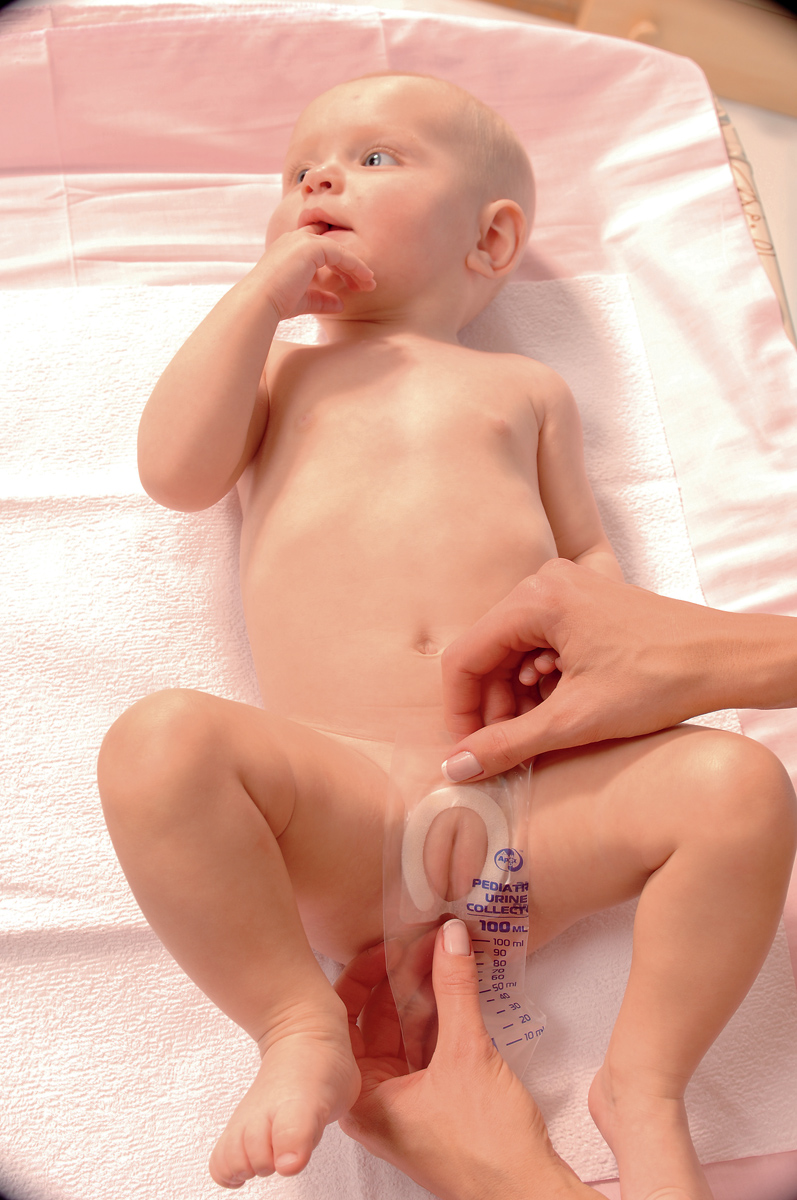 a) In order to collect the liquid from the boy, all his "inheritance", including the scrotum or part of it, should be lowered into the urinal, and the adhesive surface should be attached at the base of the penis and along the perineum or scrotum. The tank is directed upwards.
b) In girls, the adhesive surface covers the labia majora, firmly attaching it to the skin. Be careful not to get the anus under the sticky surface.
The tank is directed down.
When the bag is filled, gently remove it, wash the baby, dry the skin and process the cream.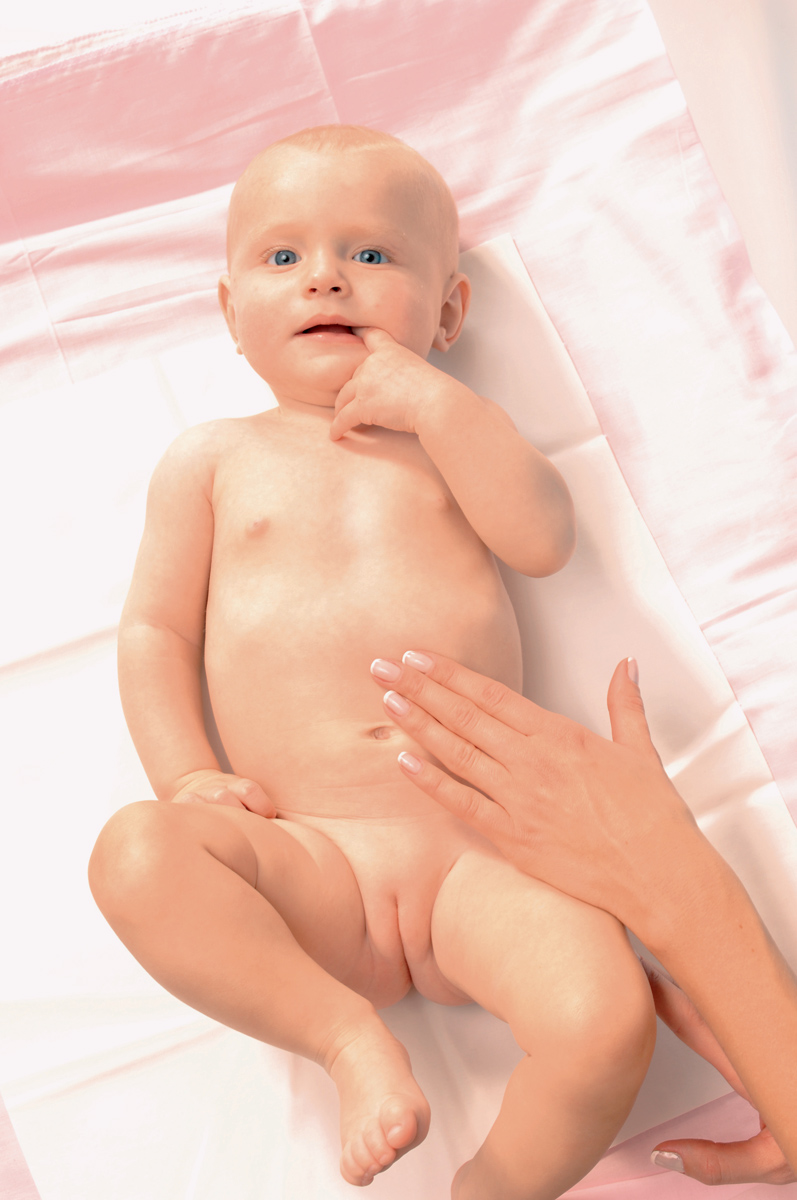 Without your help, the baby can not cope with the task, so try to stimulate the work of his intestines. We put the child on the back, bend the legs at the knees and part to the sides ("frog" pose).
With circular movements in a clockwise direction, we easily massage the baby's tummy.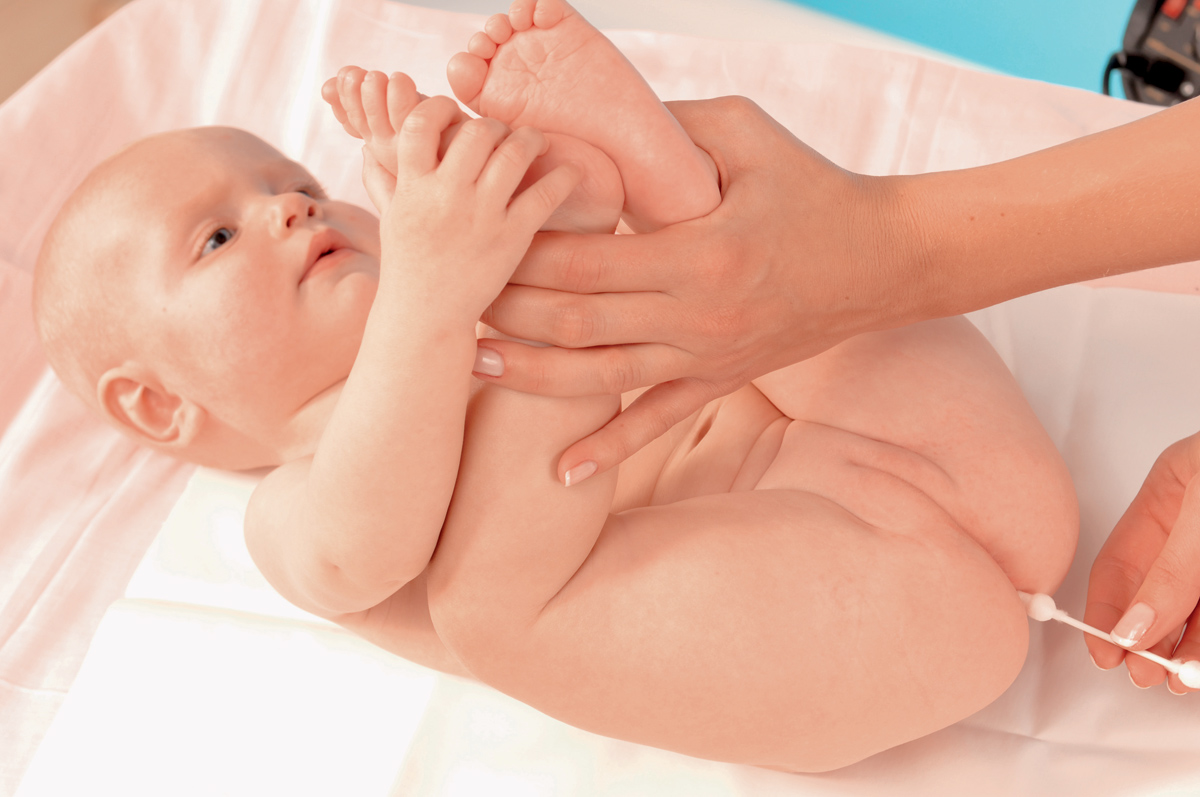 If the result could not be achieved, you can use another method. The baby remains on the back, his legs bent at the knees and tucked to the stomach.
Mom stimulates the intestines by inserting the tip of a cotton swab into the anus.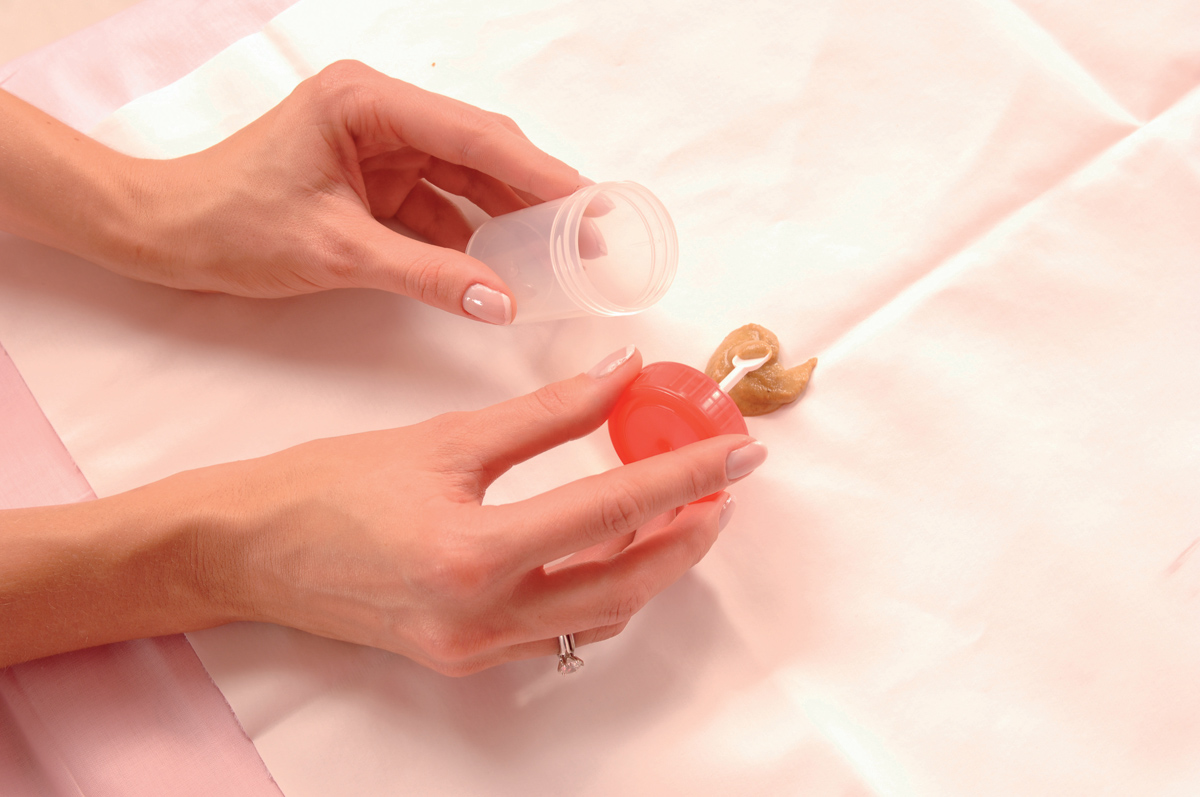 We collect the "harvest" from the oilcloth with a clean plastic spoon in a clean container. Keep in mind: the samples taken from the fabric or from the surface of disposable (reusable) diapers for analysis will not work – the results of the study will be incorrect.