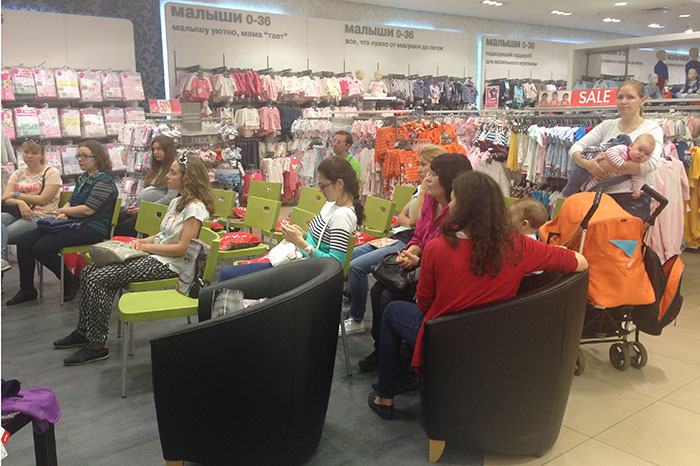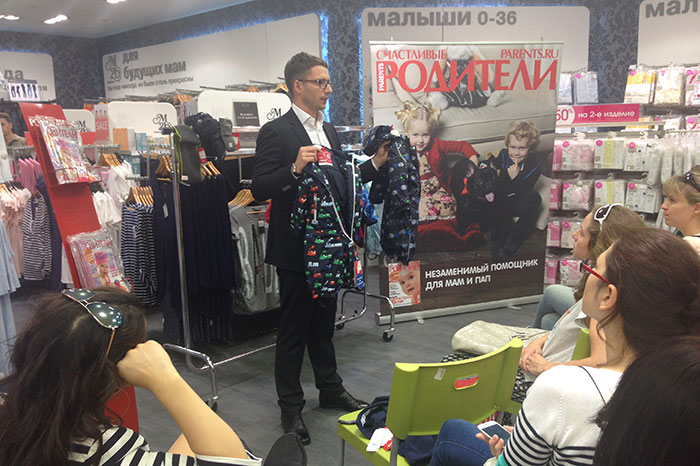 Autumn has already come into its own, which means that the first snow and really cold weather are just around the corner. Therefore, it is not surprising that many young mothers are excited about the questions – how to dress and put on your baby in winter?
It was the question of the quality and convenience of winter children's clothing and shoes that the master class was devoted to, which took place in the Moscow AFIMALL shopping center on September 26. MOTHERCARE and Reima master class for young parents and expectant mothers was held with the support of the magazine "Happy Parents".
What clothes for kids to choose so that they feel comfortable and cozy during winter walks? What shoes must be present in the winter in the wardrobe of every child? These and many other questions were answered by a Reima representative.
The presentation caused an active interest among moms.
Participants learned that in children's outerwear it is necessary to give preference to natural fillers. For more warming the child, you can add a base or intermediate layer of clothing.
In addition, things from natural material allow the body of babies to breathe, remove excess moisture and retain heat, and thanks to special modern technology things do not get cold in the cold. The representative of the brand stressed the importance of multi-layered clothing.
This allows you to use one set of outerwear in any weather, be it snowfall or thaw, throughout the winter.
When choosing winter footwear for children, special attention should be paid to membrane materials that have recently been used by designers. Such materials simultaneously breathe and help protect babies from cold and wind.
Such boots are especially good for active kids.
During the master class at the MOTHERCARE store, there was a relaxed atmosphere. Moms were able to find out the latest information about the products of the upcoming winter season, as well as get acquainted with the clothes and shoes from the new MOTHERCARE and Reima collections.
And another pleasant surprise was the valuable gifts that all participants in the master class received.