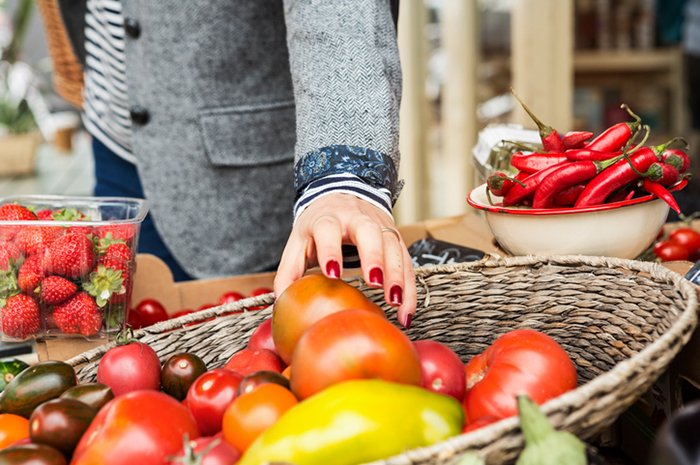 It is logical that vegetables and fruits, on which the least pesticides settle, have a thick peel. This is primarily pineapples, watermelons, melons. Even if they are treated with chemicals, we still throw off the peel.
It repels insects and strong natural smell of some crops. The most prominent examples are asparagus and onions.
This means that farmers are a priori using a minimum of pesticides to grow them. Both criteria will help make the right choice.
And this information should not be neglected, because children are especially exposed to pesticides. These harmful substances can cause allergies, gastrointestinal diseases, and even increase the risk of cancer.
In addition, almost all children are very fond of fruits, and their share in the daily diet is quite high.
How to be? Not all fruits have thick rind, and not all are as fragrant as onions.
The choice should be made in favor of organic vegetables and fruits. Such a move can significantly reduce the amount of harmful substances used in food. If you often eat vegetables and fruits in your family, switching to organic products can reduce your pesticide consumption by up to 80%.
But still, the benefits of consuming large amounts of plant foods outweigh the possible risks from pesticides. Pediatricians in one voice say: the main thing is that your children eat fruits and vegetables, and whether they are organic or not – it does not matter.
Another rule: regardless of what products you buy (regular or organic), make sure that they are grown in our country, and even better – in your area. Proved fact: imported fruits and vegetables contain more pesticides than domestic ones.
Easier (and cheaper) to support our farmers!
And finally, a visual hint: we have prepared two ratings, which are always better to keep at hand. They list the fruits and vegetables with the lowest and highest pesticides, respectively.
As a rule, the least pesticides are deposited on these products: