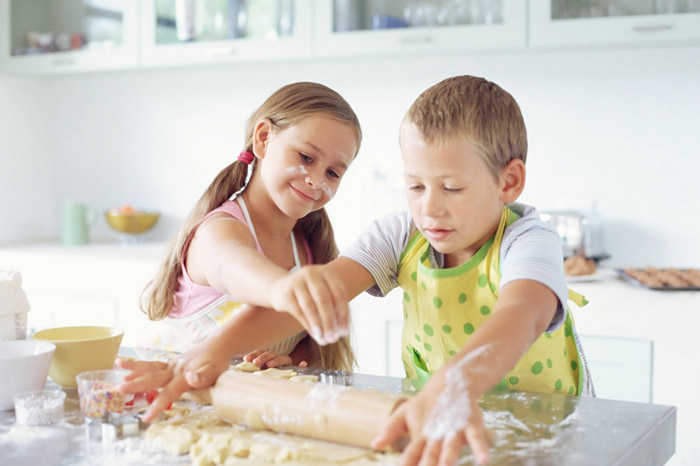 Many children do not like to try new and unusual food. Therefore, if your child prefers well-known macaroni to vegetables that are rare on your table, then you will have to try to accustom him to a healthy diet.
Kid copies the behavior of adults. So you have to first change your own habits. However, now is the time for this.
In the spring, it is easier for us to give up what is pulling us down and the whole family to go on a healthy diet.
The way a child treats food is shaped in the family. And there are no trifles, it is also important what products appear on the table, and how they are prepared, and what are the sizes of servings.
Be sure to show your child how to behave at the table, how to use cutlery. Ask your baby what dish he would like to eat for lunch.
And do not forget to listen to his preferences. In this way, the child will understand that he has a choice that is respected.
Involve your child in cooking, children love to participate in what adults do. Remember also that emotions are closely related to food.
So let your lunch be fun, and then the baby will surely eat his portion with an appetite. In addition, children adore the bright and unusual.
Let the baby have their own special dishes.
Gathering a child to school, do not forget about the principles of healthy eating. A good addition to the healthy lunch box will be the portioned drink.
Kids like small colorful packages of juice, for example, "Orchard" 0.2 l. The brighter the dinner looks and the more comfortable it is to eat and drink, the more willing your child will eat it.