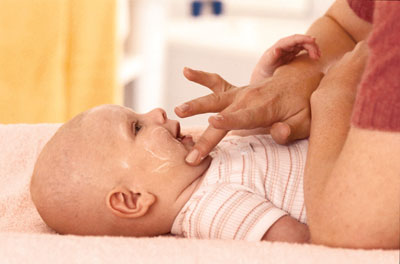 Determine the height at which the changing table should be installed so that you can comfortably practice with the baby. Find the best position for yourself, so you can avoid back pain.
Before proceeding to the procedures, make sure that the baby is full and completely calm: otherwise you will fail.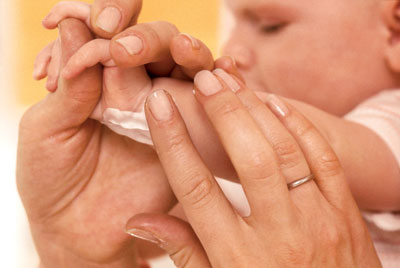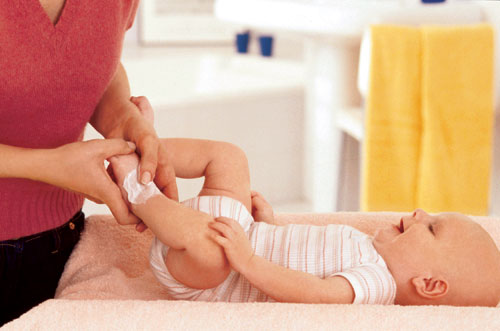 To protect the sensitive skin of the baby from dryness, use a baby cream. Apply it on the face and on those places where irritation is quite common: this is the area behind the ears and under the knees, on the wrists and legs.
Briefly hold the small one in a fixed position so that the cream does not smear and soak a little.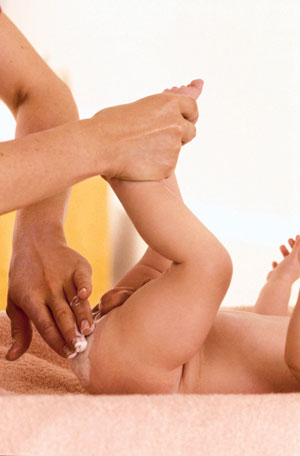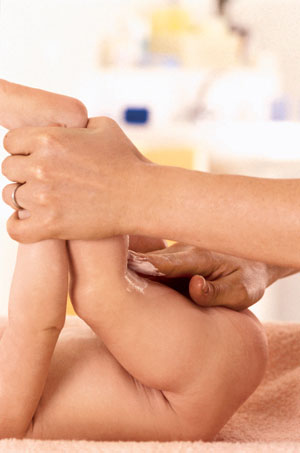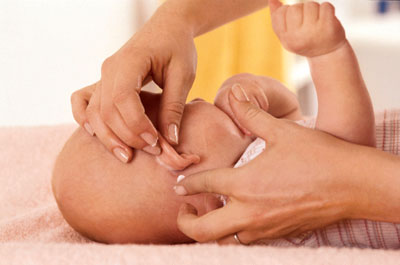 To get rid of the crusts, before going to bed, lubricate the baby's head with warm baby oil and gently massage. Then put on a cap. The tool will "work" all night, as a result, the crusts will soften and you can easily remove them in the morning with a comb with frequent teeth.
After the procedure, be sure to wash the baby's head.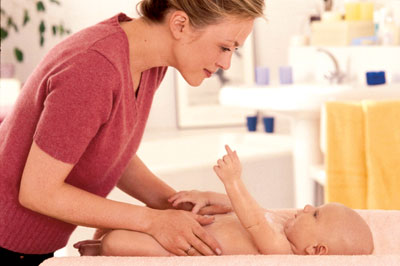 If the skin has become dry all over the body (especially if it happened after bathing), lubricate the baby with cream from head to toe. To make it more convenient for you, apply moisturizing milk or baby oil on your hands and massage the baby until the product is completely absorbed.
Our advice: if a small skin has a tendency to dryness, never bathe it in a bath with a string.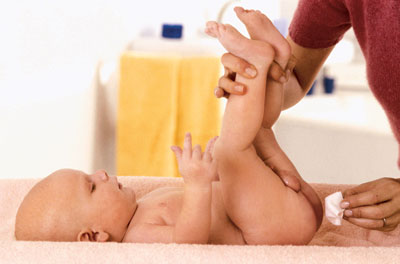 If the baby's ass reddens from time to time, take action every time you change the diaper. First, thoroughly wipe the buttocks with wet wipes, then lubricate them with a thick layer of special cream against diaper rash that will protect the skin from the irritating effect of urine and feces.
If you notice that the redness is significant, use a healing cream with zinc and be sure to seek advice from a doctor: what if the reason for what is happening is an allergy?