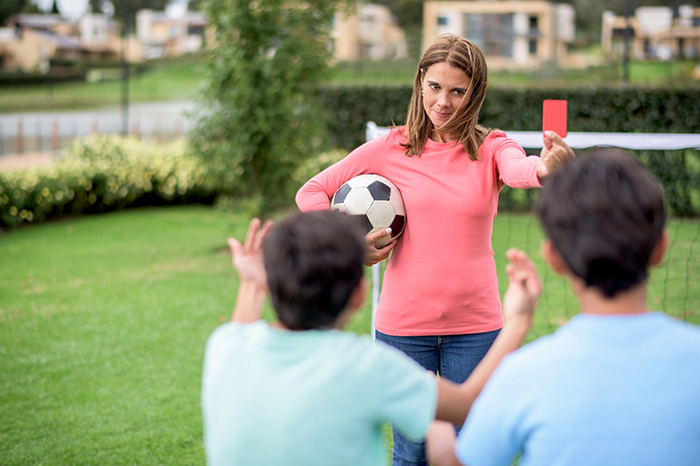 Relationships with adults – the context in which the child grows. The main question parents should ask themselves is not "How to make the child behave the way I want?", But "How do I ensure the right behavior without harming the child's emotional background and mental health?" Gordon Newfeld's Approach based on the understanding that children should be raised in the context of their attachment to adults who are responsible for them. The instinct of affection is formed in 2-3 years, so it is very important to catch this moment in time.
Along with this instinct, two more are formed: the instinct of resistance and the instinct to be good, which is directly influenced by the instinct of attachment. If a child is attached to you, then he listens to you and tries to look model in your eyes.
Remember when an unfamiliar person turns to a three-year-old baby, he often answers: "You cannot order me, you are not my mother!". This is the instinct of resistance: the baby is not attached to this person, he does not have warm feelings for him, therefore, you can not listen to him.
Very often we try to reinforce the good behavior of the child – we give him toys, buy sweets or let him watch cartoons. But in fact, it does not work. Encouragement outside the context of attachment leads to opposite results.
For example, you are happy that the child prepared you breakfast, or that he received the top five. You certainly want to reward him with something for these wonderful things.
But this can not be done: feelings of concern, empathy, curiosity are natural for people. By encouraging care with something material, you only destroy it.
"If you can not encourage, then I will threaten," – you think. You take away the toy for disobedience or tell the child that you will leave without it, if it does not immediately stop hysteria in the store. When you do this, you provoke the most powerful fear – the fear of separation, and this leads to pushing proximity out of the context.
75% of parents use the method of separation, separation as the main method of education. Remember – all variants of a child's encounter with separation are a powerful blow to the child's need for contact and intimacy with his attachment figures.
Separation is the deprivation of a child of that which is dear to him; use an important kid against him. There are several forms of separation:
Isolation (for example, when you put a child in a corner)
Depriving of love or waiting for deprivation of love ("If you don't stop being a bad boy, I will stop loving you")
Reaction "I need to take a break from you," "How tired I am of you!"
Ignoring or silence
The reaction "You will not stay with us if you do not behave well"
Reaction "Go to your room" or "Get out of my eyes"
Treaties and ultimatums, where separation is a punishment for violation
When we put a child in front of a separation situation, we provoke stress: more emotions and less feelings. This gradually leads to an increase in impulsiveness and a decrease in self-control.
When adults want to achieve a goal (pass a project, write a diploma, buy a car), they put strength to its implementation, even if they have to go through difficulties and unwillingness to do something for it. We keep deadlines, read and process scientific articles and save money for a car, no matter how hard it is for us.
This is because the adult brain has a completely different structure than the child's: all contradictions are generated in the limbic system, which "gives" us a verdict: if you want a result, do it. In children up to 6-7 years, this is not yet possible.
It seems that I want the top five, but when he comes home, the child immediately forgets about it and does not do his homework.
Just at the age of 6-7 years, children begin to generate mixed emotions. What it is?
Surely many of you have come across similar childish phrases: "I like her, and I hit her. I didn't want … "or" I want the top five in quarters and I should answer well next time, but I don't want to learn anything … "This is the moment when children have mixed (contradictory) emotions.
This means that the personality of the child, his "I," has already matured. Therefore, it is at this age that children are sent to school.
At this stage of development, it is already quite difficult to "mold" something out of a child, so the sooner you start doing this, the better for both of you.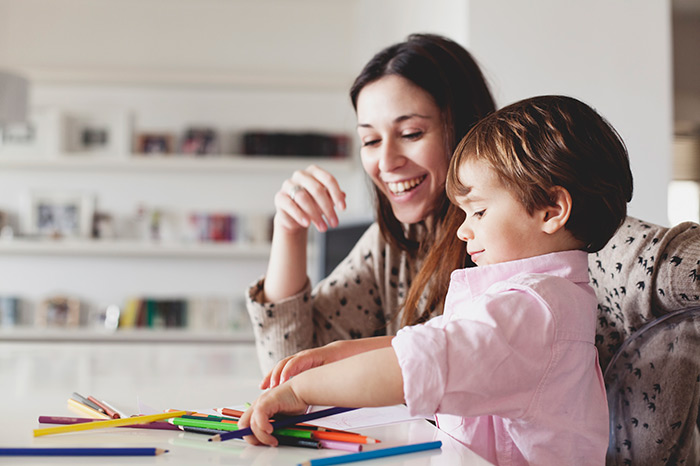 Children up to 6-7 years old are programmed to the game element. The result is important to you, and the child is the process. Therefore, to combine both of your desires, you need to play with the child.
In the game, reinforcement is in activity. The child likes the process of the game itself, but he does not think about the result (unlike you).
The game affects the behavior, and further the result. Instead of punishing him for not doing, say: "But let's see who eats more vegetables: are you or my sister?" Or "Well, who among you will gather and walk faster?"
Remember the Italian film "Life is Beautiful" about the Holocaust. Dad inspires his son that the situation in the concentration camp is a big game, the prize for which is a real tank. And to get it, you need to hide from the wardens.
If he told the child the truth, he would not bear it. We need to abandon the idea of ​​teaching the kid a lesson and focus on the main thing for him – the process itself.
Playing is the best way to compensate for immaturity and support the process of growing up. Therefore, it is – the main method of intervention and the main support in working with immature children.
1. Always take possession before trying to influence a child.
Turn on the instincts of attachment, making eye-to-eye contact, causing the child to smile or nod. For example, stating any fact: "You have a blue shirt today," "Grandma is coming."
You can also gain attention by making a body contact, for example, by kissing on the cheek. When you call a child to do homework, do not start with the words "Go home, do homework." Instead, say, "Oh, do you play?
How are your toys? And let's give them a break and make lessons. "
2. Override problem behavior and all disciplinary measures
Switch attention to what remains low and to your future joint plans. Say: "Everything is fine, I am still your dad and tomorrow we will go to football" – do not focus attention on the problem, try to "step over" it.
Try to focus on the moment of the next contact, "bridge the bridge" through the conflict.
3. Compensate immaturity
Use the game, routine and rituals. Change the framework conditions, but do not try to change the child.