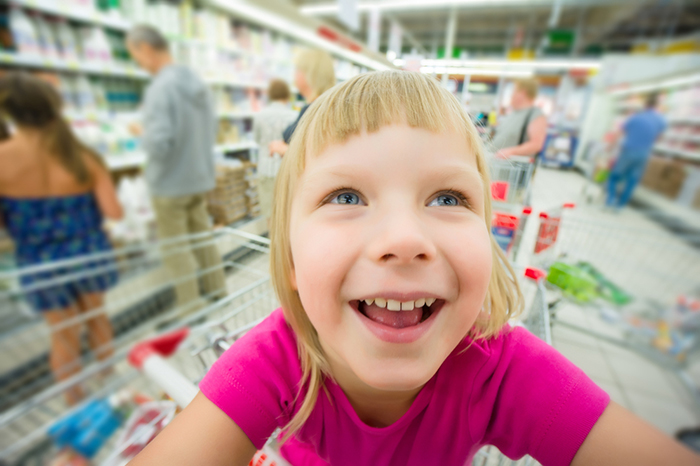 Let's not be cunning: to raise a baby, a lot of money is required. And even if you have the opportunity not to deny your child anything, you should think about the other side of this approach: will he grow up an egoist, who are used to all his requirements being fulfilled?
In the end, if you buy everything in a row, there will soon be no free space at home. How to find a middle ground?
It's not necessary to cuddle a child with toys: it will soon be very difficult to please him and he will not be able to enjoy simple things. After all, if you often buy toys, then as a gift for the New Year just toys will be already small. And for the birthday, the child will want to get even more than on the New Year.
Child requests grow the same as adults – very quickly. But nothing bad will happen if we let the kids dream, wish and expect the fulfillment of a dream. "I don't have time to think how it all comes true! – the child will say once. "Why would you want this so that it would not immediately be fulfilled?"
Often the problem of children screaming in the store is the problem of busy, working moms or dads of the "day off". If you feel guilty because you can not be constantly with the child, do not try to compensate for the attention to the baby buying toys – they do not expect this from you.
In such situations, even a "Buy It!" Request can mean something completely different. Of course, disappearing all day at work, parents miss the baby a lot and really want to buy him another unscheduled gift – just to please.
The child will appreciate such attention and will definitely ask for more, then another and another.
You will bring much more benefit to him if you just read a book together at night or talk – let it be 15 minutes, but you will devote them to the crumbs completely. And on the way home, come up with a new game – even the simplest, at least for 10 minutes, and do not go to the store for another bauble.
And if you so want to spend the money you earned on the baby, plan a weekend trip to the theater or to the circus.
Remember, a child should not have too many toys. To cope with the whole army of teddy bears, dolls and machines is not easy.
As whom name is, difficult to remember. And it's impossible to play with everyone without offending anyone.
In Soviet times, a child could have, say, a favorite doll, Masha, a teddy bear, Grisha, and they were conveniently placed next to a pillow. Their closest friends — a few more toys — were quietly waiting for their turn on the carpet.
Maybe this was enough? Now the situation is this: if the children, going to bed, come up with the idea to place all the pets next to them, they themselves will have to huddle on the edge of the bed.
It happens that the desire to "collect" purchases provoke the parents themselves. They do not play with children, but only buy them toys with which the kids do not really know what to do.
It is clear that collecting toys is much easier than playing them. As a rule, it is not necessary to teach this – the crumb will gladly buy with your hands a series of toys, magazines, various stickers, cards and carefully (at best!) Put your treasures on the shelf.
It is necessary to be able to play toys. Come up with a plot, revive toys, voice them – it is very difficult.
Give your child more time: teach him to love his toys and play with them. In the evening, change the comfortable sofa to the hard floor and join the children's games.
Build inconceivable towers, arrange fantastic performances in the puppet theater, sculpt unprecedented animals – believe me, one has only to offer, and your child will support any initiative.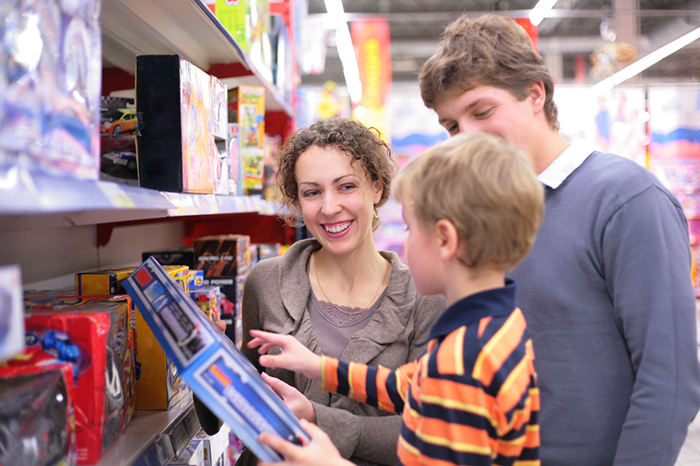 It is important for children that they have toys, like their friends in the kindergarten or at the playground comrades. The toy, which is popular with other children, not only raises the "prestige" of the child in this company, but gives the opportunity to take direct part in the game. And there is nothing wrong with that.
That's the way the child's mind works: kids want to have what others have. There is a certain "set of the gentleman" which it is desirable to get the baby. However, do not be guided only by the wind of the street, consider the peculiarities and interests of your child.
Let him become a trendsetter on toys among his friends.
Choosing toys, think: how will the baby play them? How many games can you think of with a regular model of cars – maybe it is better to buy a garage?
Do I need a tenth doll, or would it be better to give my daughter a set of dishes? Look for toys that will take the baby more than one day and will teach him something new, will help to open new horizons of development. Be serious in choosing gifts.
Believe me, if you make an effort, you can find unusual, fascinating and very interesting toys, for which it is not a pity to spend money.
The hysterics – wherever they happen – by itself means that the baby is trying to manipulate you. He tries, perhaps at a subconscious level, to achieve his through cry. Why not?
After all, the last time it worked. He was already used to the fact that if you beg and beg, you can get everything you want, even what was previously forbidden.
Count to one hundred, sing a song to yourself – do whatever you like, just don't go on about the child. Quite small ones can be distracted by turning their attention to a bright sign that runs past the dog, and older children can be reassured, explaining that you love them, but now you will not buy this or that thing for such and such reasons.
If you endure two or three such "requests" and do not get the crumbs of what he requires, and buy a gift when you yourself consider it necessary, in the future he will not waste his and your nerves.
Every person follows a goal. And if the goal is a new toy, then it can be achieved in different ways. Of course, it's easier to beg, beg and whine.
Do not promise to buy something if your baby fulfills your conditions. At first glance it seems that this is a good decision. But such a statement of the question turns the child's motivation upside down: goals are being changed, and he is already striving not to become educated or obedient, not to learn how to do something well, but to receive the promised gift.
And, as a rule, he receives, although nothing has changed in his behavior (or skills) in particular.
If you want to motivate a child, never promise material things. It is better to tell the child what he can achieve if he makes efforts, and how laziness and self-indulgence will turn out.
It is possible to encourage the success of the baby or his exemplary behavior with toys, but donate them without promising in advance.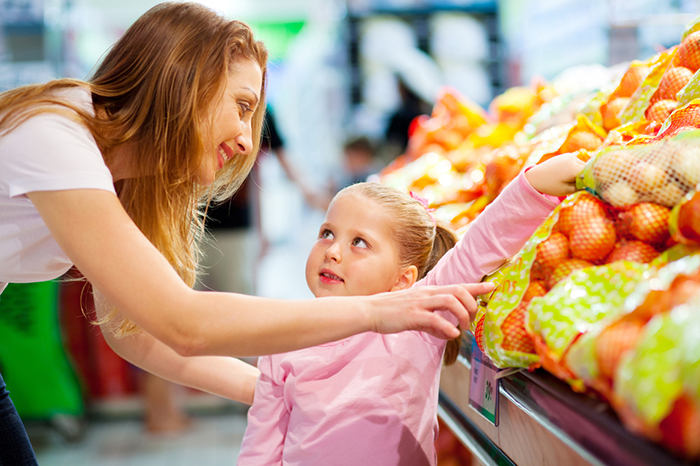 There are situations in which any child, regardless of the upbringing and wealth of the family, is sure to ask him to buy something for him. If you stand at the cash desk for a long time and the child slowly passes by beautiful bags of sweets and small colorful toys, he will certainly want to get them. Turn the hike into any shop in the game.
Then, perhaps, the child at least will not ask for "material" compensation for boring time spent.