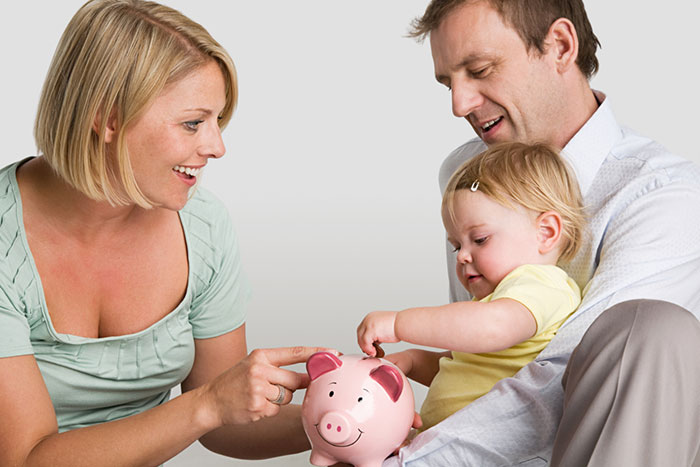 The child grows quickly, but unevenly. Just two weeks ago, he was sinking in clothes of the 80th height, and suddenly, at the time, things of size 86 began to come to him. In early summer, you bought a beautiful pair of sandals of the 21st size for your baby, and in August you ran to the store for the 23rd (and did not understand when they managed to slip the 22nd).
Therefore, if at the end of the season you see nice discounts on shoes that you will need only after six months or a year, do not buy it, however profitable the price may be. The chances of not guessing with the size are so great that your savings risk being a double waste. The same rule applies to outerwear: firstly, you cannot be sure about how tall your child will be in almost a year; secondly, the dimension of things in different brands and even within one brand may differ by 2-6 cm in one direction or another.
Buying a thing for 9 months before the start of the season, you risk the fact that in a season you have to spend money again – to buy really the right size.
Profitable sell unnecessary is always more difficult than buy. Do not believe?
See how many new shoes and clothes bought with discounts constantly flash on the mother forums, on bulletin boards and Avito and From Hand to Hand services.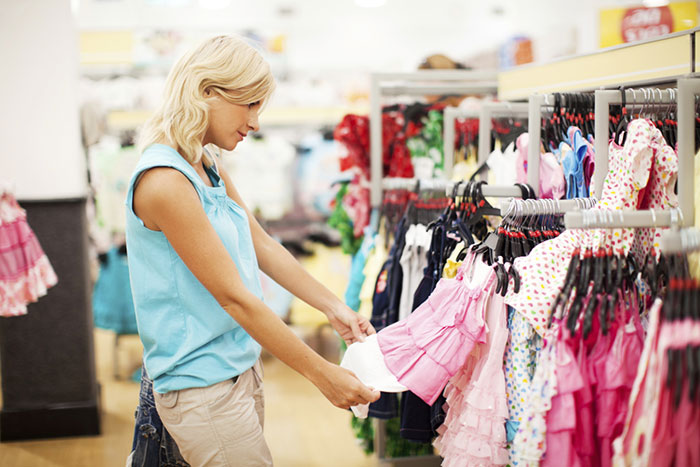 You do not need five new T-shirts or three pairs of warm pants for the baby, but the store offers "such good discounts" that, as shopaholics say, "for that kind of money, it's a sin not to buy." You calmly passed by this children's set of clothes "on the way out" while it cost 3,000 rubles, but with a 50% discount did it become vital for you? Do you really need these lacquered slippers (which the child will "kill" in one way out) as soon as their price has dropped by 70%?
Of course no. But this is how consumer psychology works, which marketers are well aware of. And so, you put things in a shopping basket, which you could safely refrain from buying if it were not for the discounts.
You think this is a very good buy, because all this is given "almost for nothing" against the background of the full price. Stop it.
When you buy at bargain prices what you did not originally need, you do not save, you spend what you could save. If your child already has the required number of T-shirts for the next year, do not take him a few more pieces just because they now cost 200 rubles each.
A bargain purchase is the purchase of what you wanted from the very beginning, but could not afford it until the discounts started. All the rest is unplanned and unjustified expenses.
There are things and accessories for kids and their mothers, of course, cute, original, and perhaps comfortable, but not necessary for life. Most of them, rather, are designed to emphasize your social and economic status, rather than make your life easier with the baby. Deck chairs with music and vibro mode, electric swing cradles for newborns, suspended mobiles with music, nature sounds and lights, rocking chairs for feeding, developing super-mats with arcs, music and other excesses that your baby will almost certainly not be to use, educational toys that speak three languages, and so on and so forth.
Blinded by parental love and skillful advertising, mothers begin to think that without these devices, without these wonderful toys, it is impossible to imagine a real happy childhood and motherhood. And litter the house with completely unnecessary things, devastating the family budget with completely unnecessary purchases. And then it turns out that it is your baby who absolutely refuses to be cradled in an electronic cradle, he doesn't like to get hysterical in electric rockers, he doesn't react to a mobile phone (he likes circles on diaper), and the developing mat is no more interesting than your old rug .
It turns out that the feeding chair, although convenient in itself, but to feed the baby in any one, strictly designated place, you are uncomfortable, and in the end it will stand idle, taking up space in the apartment.
But if you are still determined, and it seems to you that some of these things will definitely come in handy to you, see the next tip.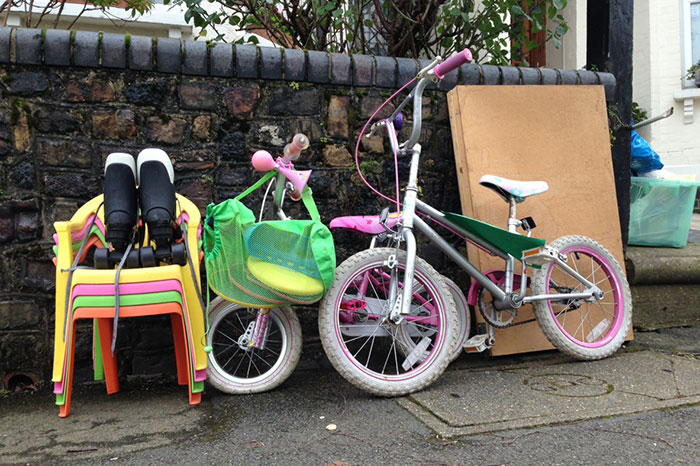 Most devices for kids have a very limited lifespan. Least of all the service life in cradles for newborns is not more than 3 months.
Electronic bouncer swings will last until such time as the baby learns to rise forward and stand up. That is, at about 6 months, these things will become dangerous – the child will try to fall out of them, despite the straps.
The activity of the baby will increase, it will no longer be interesting for him to lie in such devices. Jumpers and walkers will also last for 4 months. Therefore, as a rule, all such things remain, if not in perfect condition, then close to it.
And it is in this state that they often fall on the bulletin boards for sale. In most devices for kids, all fabric parts are removable and washable.
And the other parts are easy to wipe with disinfecting solutions. In short, there is nothing wrong with buying a swing or bouncer from your hands at half price (or even a third).
This is much more economical than giving the full cost for them, and in addition to find out exactly what your child is not suitable.
As for children's transport, the main thing here is that it should be functional and comfortable. Children so quickly "kill" the appearance of scooters, bicycles and gurneys that a new thing ceases to be in a week or two.
Toddlers from these vehicles usually grow up in one season (the same bike should be bought for the growth of the child, and not for growth, dooming the child to an unsafe ride on an iron overgrown horse). Look for a used big or scooter on moms' forums and message boards.
You can even post ads on the playgrounds for buying a used vehicle for a reasonable price. Believe it works.
Some people are openly embarrassed to sell used items. It is easier for them to throw them out or give them away for free, but to sell … It seems almost shameful "crumbling".
Do you think so too? Crisis – it's time to get this "aristocratic" idea out of my head.
You don't have a machine for printing money at home, so there's nothing shameful about selling well-preserved things to someone who needs it and who will gladly take it from you at half price for your child.
Even if it seems to you that a bicycle from which your child has already grown, although good and comfortable, doesn't look like the first freshness, it will cost you 1-2 thousand rubles and there will be people willing for it. The same applies to clothing, especially the top.
Do not throw out and do not give (except for a charitable purpose) something that may well serve another child. The "penny ruble saves" rule works one hundred percent in the case of the sale of children's items that you no longer need.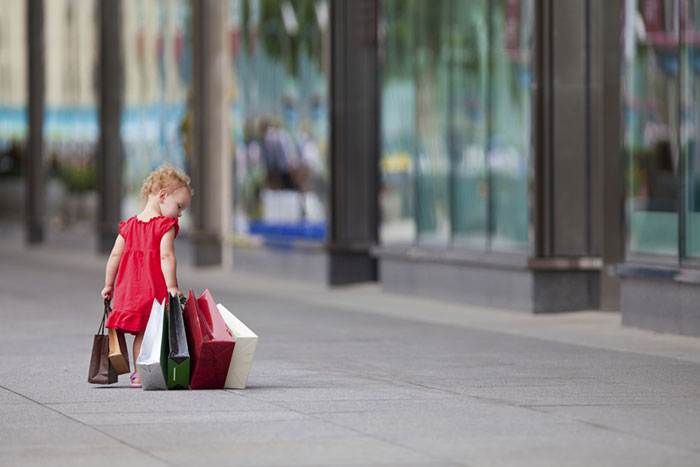 Often, young mothers are looking for communication on the forums for mothers. This is a separate world with its castes and clans. There you can find many communities of lovers of expensive things – from designer strollers to "authentic" hats with fur pom-poms.
Sitting at home with the baby, and looking at other people's photos of the kids in beautiful expensive clothes on the background of the wheelchairs, worth a couple of monthly salaries of her husband, it starts to seem that you, too, need all this to feel happier. Happiness at the same time begins to look like this: go out, take pictures of a child in beautiful outfits and upload photos in those very forums and groups, feeling like a part of this "high society". It is truly infectious.
And now you are already starting to look towards the expensive children's clothing boutiques, and yours just a good stroller seems to be not good enough and comfortable against the background of what the owners of cool "wheelbarrows" write for kids. Stop! You do not need it.
Designer strollers look spectacular, but will it be more comfortable for your child there than in an inexpensive all-terrain vehicle? Most likely, the baby does not feel the difference. But your wallet will definitely feel it.
Designer clothes look great in photographs, but in 99% of cases it does not withstand competition in convenience and practicality with the most common children's things created for life. While the child is small – do not spend the family budget for outfits from which he grows faster than he has time to re-wear, and things that he can not get dirty.
As they say in the Scandinavian countries, "a happy child is a dirty child." Lie in the grass, jump through the puddles, go downhill, dig in the sand, sit on the ground – will you let him do it in clothes for 6-8 thousand rubles?
The answer is obvious. Then why does he need such clothes at all?
Whom will she make happy?
If you really need beautiful things for a photo shoot – the advice is the same: do not hesitate to look for them on bulletin boards. Most often, these children's clothes are sold with the mark "as new" and "put on once" (guess for what purpose).
Modern children are usually inundated with toys. The child has nothing even to surprise and to please, each new toy is taken for granted, but most of them gather dust on the shelves and in the boxes. And if you count how much was spent on all that remains virtually unclaimed, you will be terrified.
But the most annoying is that these financial sacrifices are in vain. Your child needs a lot less toys than you want to buy.
And in most cases, what you think is the best toy for a baby, in fact, is not. "Revived" dolls, talking dinosaurs, radio-controlled cars and robots, two-story doll houses are all objects of your children's dreams. This you, in your childhood they were not.
And that you dream about them. And modern children with all this can be surprised for one or two days. By the way, the most useless and boring toys – the so-called "interactive".
He makes the most powerful advertising appeal, designed for the emotions of children. And they eventually become the most expensive and empty purchases.
At best, this is a purchase before the first battery change (and the batteries of these devices sit down very quickly). The child is quickly bored with the monotonous set of sounds and actions of such a toy.
And often it is comprehended by slight disappointment, when it turns out that a doll or an interactive puppy does not behave quite the same as in a video ad, and turn out to be not as "alive" as on TV.
Take a closer look at the games of children, and you will understand that the usual designer and simple cars and dolls (which can be manipulated independently, rather than pressing buttons in anticipation of the desired reaction) are their favorite toys. Because they give them a field for fantasy and self-play.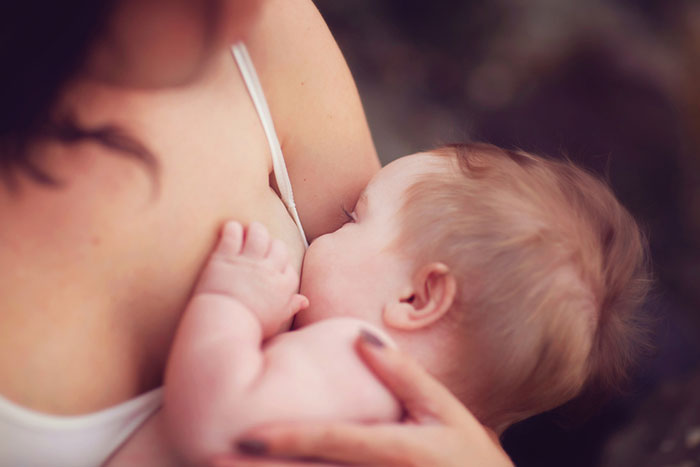 Imagine that this is also a great article to save! The cost of one 400 g cans of a mixture for a child of the first year of life is from 500 to 900 rubles.
One such can first lasts for 3-4 days, then 2-3. Total per month only on the mixture goes from 5 to 9 thousand rubles.
For half a year it will take you from 30 to 54 thousand rubles. An impressive amount, especially for small family budgets.
Especially in comparison with the zero "cost" of your breast milk.
At least six months of full-fledged breastfeeding, without supplementation and supplementation with some water and without the hasty introduction of complementary foods (that is, completely in accordance with the recommendations of the WHO) – this is already a serious savings. And if you continue to feed breast milk at least from 6 months to a year – then the savings will be even more tangible.
Breastfeeding, if desired, can every mother. How to do it – a lot has been written and said about it, including on our website.
Personal experience suggests that even a caesarean section is not a hindrance to this process.
This is especially true of medicine. It is now possible to pass tests to the child, vaccinate, show the child to specialists both in the clinic at the place of residence, and in any paid medical center. The myth that paid – means the best, is no longer popular.
The human factor works the same way there, and there, and in the paid centers of the child can "heal", or make an erroneous diagnosis as well as in the district clinic. The right to choose is yours, but experience shows that if the child is healthy, there is no difference where you will undergo preventive examinations. However, the OMS (compulsory health insurance) policy gives you the opportunity to significantly reduce your expenses.
In light of the fact that now the majority of specialists take an electronic record, the waiting time in queues has significantly decreased in regular clinics. If the baby's health causes concern, it's more logical to look for "one's own" specialist whom you trust, and not to choose between the prices of medical centers.