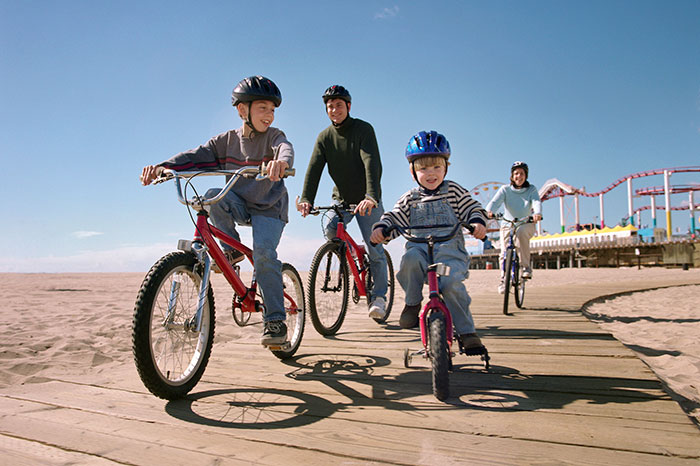 Anna Krainova, a family psychologist, comments:
"Today, many of us have to balance between two opposing trends. On the one hand, we all feel the need for affection and intimacy. On the other hand, disunity and social exclusion are growing.
Thanks to social networks, the circle of our acquaintances expands significantly, but the communication itself becomes more superficial, "virtual" and acquires new characteristics. It is important for us not only to freely express our opinion, but also to get approval in the form of likes.
Initiate dating became easier, as well as finish the conversation. As a result, in real life, it is already more difficult for us to find compromises and overcome difficulties.
For this reason, the marriage becomes less stable. Rather, its traditional version, because it is being replaced by new forms of partner unions, which society did not understand and did not accept 20 years ago. Previously, unlawful relations were condemned, single mothers looked obliquely, and divorce was perceived as irreparable.
Today, this is no surprise. Marriage can be not only official, civil or guest, but also open, when both partners, by mutual consent, make numerous connections on the side. At first glance, the tendency is marked as unattractive: strong families are becoming less and fewer divorces, and the second and third marriages are also short-lived.
However, the newly created right to "active search" also has its advantages. It was at the time of our grandmothers and mothers that it was decided to suffer and endure.
Spouses very rarely spoke out the problems out loud, and the topic of sex and, all the more sexual dissatisfaction, was strictly forbidden. People born in the 80s-90s are no longer afraid to leave their toxic partners and do not want to put up with the harmful habits that destroy marriage.
They seek to find a person with whom it will be really good and next to which you can stay yourself. Hence their willingness to work on relationships.
Discussion of what a partner feels, what needs he has, what he aspires to and what he expects becomes the norm.
But despite this, marriage in the eyes loses its value. Previously, he gave those opportunities that could not be otherwise obtained.
A man was guaranteed additional status benefits and fragrant borscht on the table, a woman – a chance to become a mother, and both of them – at least regular sex, which was condemned out of wedlock. Now all these bonuses we can get without a stamp in the passport.
And even a powerful incentive to save the family and live together "just for the sake of the child" stopped working. We are witnessing a completely new trend: by entering into another marriage, parents tend to maintain friendly relations and more and more often begin to communicate with their families.
Previously, fathers who maintained contact with children from their first marriage were viewed as defectors. It was not accepted.
Nowadays, this behavior is called a "civilized approach" and is strongly encouraged.
There are unifying trends. True, they are not as positive as they might seem at first glance. A lot of stressful factors act on the modern family, and in difficult times partners always rally.
Survival is easier collectively, especially since the crisis in our country continues. Take at least the fact that before the young spouses often lived with their parents, and now they prefer to either rent an apartment or take a mortgage.
To pay off your financial obligations, you have to turn a blind eye to many things and are not guided by feelings, but rather by reason.
In matters of education, cardinal changes are also observed. For our grandmothers and mothers, the main task was to feed the child, put on clothes and shoes, that is, satisfy physiological needs. If they needed advice, they read Spock, but generally they held to an authoritarian style of education.
At the same time, they often did not respond emotionally to the needs of the child. Modern parents are more democratic and sensitive.
They want to understand what is happening with the child, that he feels that he likes. At the same time, they strive to be ideal parents, so they are very worried about whether they are coping with their role.
Difficulties also arise because our society acquires narcissistic features. When all sorts of achievements and the desire to be successful are encouraged, it becomes harder for us to love children just like that.
Many have excessive demands on themselves and exorbitant expectations from the child. "
Maria Ozerova, Candidate of Sociological Sciences, founder of the research company Sreda, tells:
"We all consider ourselves to be modern parents, and it is difficult to argue with this statement. After all, we live in one era.
True, the same problems are solved in different ways. Some of us go with the times, abandon unnecessary dogma and turn off the beaten paths.
Others are afraid of change, do not like to experiment and are looking for support in the installations of the last century. In this sense, there are differences between us, and they can be studied from a scientific point of view.
So in the Foundation for Public Opinion, an idea was born to invent the project "New Parents", which became part of the global sociological research "People-21" The goal is to draw a portrait of the most advanced of our contemporaries, which are really different from most. They are few.
For example, according to our estimates, the parents of the "new formation" are approximately 13-15%. They concentrate mainly in large cities.
Today, we have to raise children in completely new conditions. Over the past 15–20 years, the social role of parents — the set of expectations that society places on us — has changed dramatically. First of all, as noted by Katerina Polivanova from the Center for the Study of Modern Childhood, "parenthood has ceased to be natural."
Previously, the whole family participated in raising children. It was extremely clear to our grandmothers and mothers what to do with the child, because the rules were the same for everyone.
And also because the families were big. At 25, almost every woman had experience of communicating with babies, whether her brothers or nephews.
Today, even in 35 years, such skills may not be. After the birth of the baby, "new parents" are enrolled in courses, read books by famous psychologists, and study articles on the Internet.
That is, they receive the necessary knowledge not from the older generation and not from the circle of close relatives, but from external sources. We see that the industry of "technical support" for new mothers and fathers is flourishing today.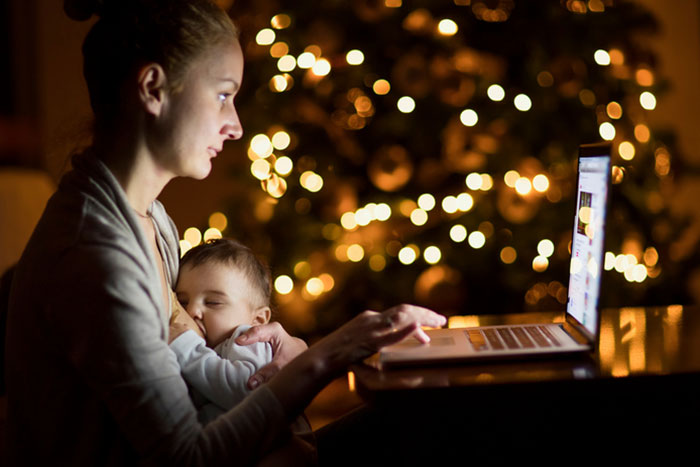 Important changes have affected the process of education itself: now it is a focused act. We have to decide right from the start what kind of parents we want to be. In addition, each of us chooses his own way.
This applies to absolutely any aspect of parenting and child care. The evidence lies on the surface.
Remember how hot the argument becomes when you and your friends begin to discuss pressing issues: to vaccinate or not, to take the baby to educational activities or not, to give to the garden or hire a nanny. Previously, such topics did not cause any discussions. Parents had objectively much less options for maneuver.
A significant role in education was played by state institutions: kindergartens, schools, and polyclinics. Teachers and doctors held uniform and unequivocal views.
And modern parents actually have to bear sole responsibility for their children, so they are experiencing tremendous anxiety. It is clear that they will be responsible for each of their decisions. The problem is that it is impossible to foresee the result in advance.
What is worth only the choice of school! In Soviet and post-perestroika times, the education system was more uniform. Today there are a lot of options: you can choose a public school or private, organize training at home or online, hiring tutors.
To take advantage of new opportunities, you need to know about all these alternatives in time, critically evaluate them and choose the only option that suits your child the most. And just the "new" parents are ready to carry out such investigations, because they want to make an informed choice.
They understand that education is different and the responsibility for the child in this regard lies entirely with the family, and not with the state.
In parallel, the role of the mother is changing. We are now witnessing a renegotiation of the gender contract.
It reflects the public ideas about what a man should do and what a woman should do in all walks of life. So, now for those parents who stand in the vanguard, the border between the role of the father and the role of the mother is blurred.
The service sector, media and marketing only reinforce this trend. Get at least advertising children's products.
She with an enviable constancy supports the image of the "new" father, who is able not only to change the diaper, but also to feed the child and even cure him of a cold. Let slowly, but the fashion for fatherhood in Russia appears.
This is due to the fact that modern women strive to realize themselves outside the family. Not necessarily in the profession.
This may be a favorite hobby or sport. Many women are important and work, and self-development. At the same time, they do not want to give up the role of mother at all.
Considering that child care and self-realization require time and emotional impact, it is necessary to combine both incarnations. How? Spend free time with children and take them with you wherever there are special conditions for them.
And they are created everywhere. These are mother and child rooms, play spaces with an animator, family hotels.
Now you can easily take the kids in the cafe, and in a large shopping center, and in the sports club, and even in the ski resort. Previously, parents also took children on skis and hiking.
The difference of our generation is that we require a well-thought-out infrastructure that removes domestic inconveniences and saves precious time. And we have a desire to organize joint leisure with a developing or teaching bias. Hence, the fashion for family workshops and educational courses.
And, of course, with such requests, any "advanced" mother also leads the household differently. In order to free up more time for herself and for communicating with the child, she turns into a "life manager": she buys a dishwasher, hires a housewife, orders ready-made food or products via the Internet. "