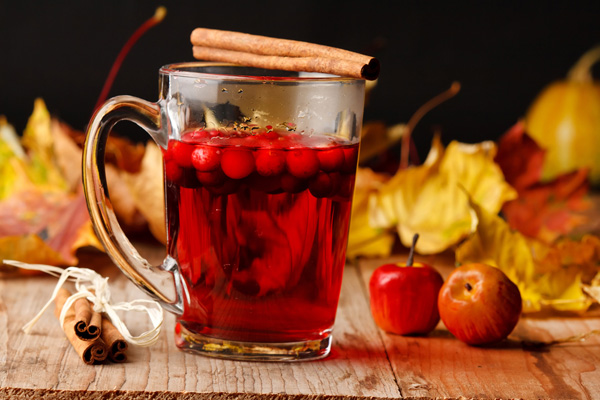 Berry juice contains many vitamins, and therefore is useful for both prevention and treatment of acute respiratory viral infections, but you can offer it to your baby no earlier than a year. If the child is healthy, it is better to limit 200 ml per day in the evening, and if he is sick, the dose can be increased, but only after consulting a doctor. Excessive drinking is already a treatment, which means there are contraindications to it.
So, with pneumonia or bronchitis, fluid can accumulate in the lungs, and in this case, drinking a lot is harmful. The volume of the "therapeutic" portion will depend on the age and weight of the patient.
In addition, we must not forget that the berries can cause allergies, so for the first acquaintance the baby is better to offer a drink from the fruits of one variety.
Kissel is rich in vitamins and fiber, and thanks to starch it has enveloping properties that soothe the intestinal and stomach mucous membranes. It is not as sour as juice or fruit compote, because it contains less fruit acids. And this drink is easier to digest.
However, you should not get involved in sweet jelly, otherwise it will turn into a source of extra calories. This drink can be given to a child from the year 1 to 2 cups a day, preferably at lunch or in the afternoon.
Ginger drink. Ginger stimulates metabolism and blood circulation, strengthens the immune system, has antiviral properties, speeds up digestion and helps with sore throat.
However, due to the irritating effect on the gastric and intestinal mucosa, this root is contraindicated in acute inflammatory diseases of the gastrointestinal tract (gastritis, chronic diarrhea) and skin inflammations (dermatitis). If the temperature of the baby has risen above 37.5 ° C, ginger will not benefit either: because of the warming effect, the heat will stall more slowly.
Children can be treated with such a drink from 2 years. To a liter of warm water, add ¼ – ⅛ teaspoon of grated root, honey and lemon.
It is better to drink the infusion before bedtime: ginger increases perspiration, and during the daytime the child can easily catch a cold. It is better not to offer this exotic plant to children with food allergies.
So that winter drinking brings only benefit to the baby, follow simple rules:
1) The temperature of the drinks should not exceed 50 ºС, otherwise they will irritate the oral mucosa and gall bladder.
2) Do not replace sugar with fructose. Recent studies show that its excess brings much more harm to our body.
3) Give up sugar substitutes – there are no safe for children among them.
4) Do not project your taste tastes on the child. The kid can quite drink unsweetened tea, and for 1 glass of compote or kissel he has half a teaspoon of sugar.