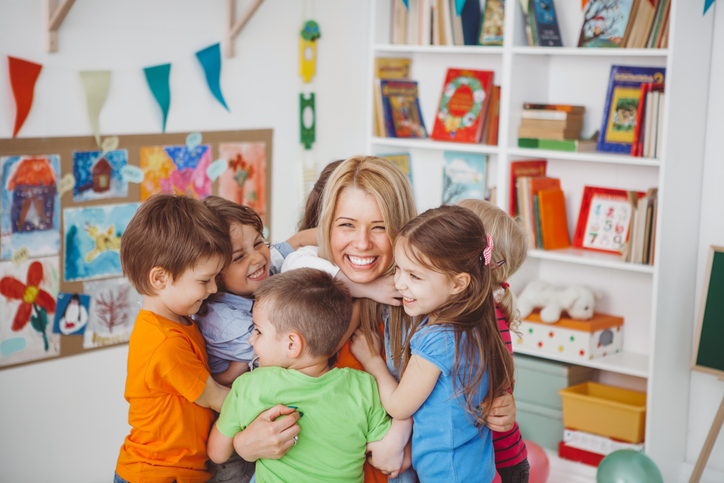 "By the time our home garden was organized in 2003, I had three children. The eldest daughter was 10 years old, her son – 6 and the youngest – 3 years.
Actively studying everything that concerned the upbringing of children, I accidentally got on an open door in Waldorf school and kindergarten. After that, my eldest daughter went there to school, a son in kindergarten, and I went to study at the Center for Waldorf Pedagogy at the Faculty of Preschool Pedagogy.
The training lasted 3 years and, of course, became one of the incentives for opening a home kindergarten. Since my youngest children were preschoolers and my girlfriend had two children of 3 and 5 years old, we organized a kindergarten for them.
And the first room was one of the rooms in my 3-room apartment. Then, through word of mouth, several mummies found out about us and brought their children. "
"So, the first year we worked until lunch. From the walk, the parents took the children home and asked for the next year to open the group for the whole day.
We thought about it.
It is very difficult to work and live in the same place. Feels like you live at work. Therefore, the next year my friend and I rented a 2-room apartment.
In one of the rooms was a playroom, and in the other – a bedroom. We registered as an individual entrepreneur (type of economic activity: "Day care and daycare"). What is needed for registration of IP?
This question can be found a very detailed answer on the Internet, with the ability to download and print all the necessary papers. If you can not figure out, many companies will do everything for you.
We had a cook and very tasty homemade food. Porridge for breakfast, soup and the second for lunch and casseroles, pancakes for lunch. Between breakfast and lunch, we have fruit snacks – apples, bananas, oranges, etc. And life boils in our kindergarten! "
"As you understand, the basis of our home kindergarten is Waldorf pedagogy. Our school year is divided into epochs.
For example, the epoch of the Harvest in September: we make beads from berries and apples, we grind flour from wheat grains, then from this flour we bake a loaf for a holiday, we dance and sing a lot. And then the next epoch begins, and for a whole month we again live in anticipation of the holiday! And this mood waiting for a holiday is always present in the garden.
It is created by the teacher.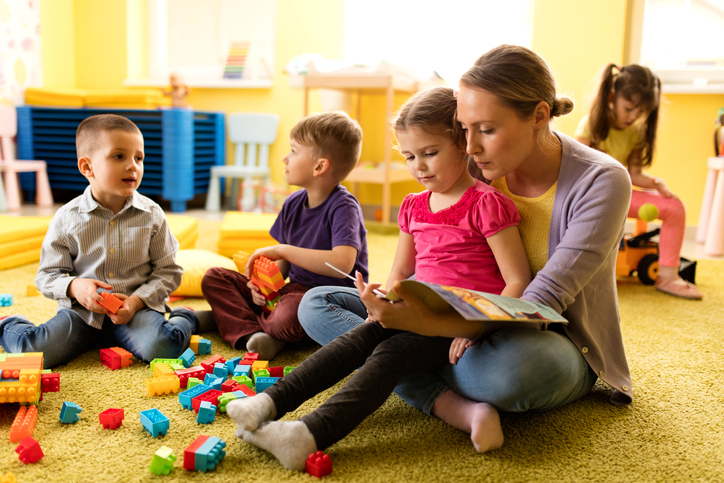 "Everything depends on the personality of the educator! They can not be a random person, even if he has two higher pedagogical education.
This person must be a leader, to lead.
"Education through imitation!" Is the motto of Waldorf pedagogy. Therefore, the task of the educator is to be an example to follow in everything: in actions, in the manner of communication with each other, etc. His task is to create an atmosphere of love, joy and understanding in kindergarten. And if the tutor does it, then the children wake up their parents on Sundays and say: "Let's go to kindergarten!"
We have always had and have excellent educators. We have never fired anyone, but before we take the job, we definitely set a trial period.
Unfortunately, sometimes our excellent tutors leave for a bigger salary themselves. We would gladly pay more, but, unfortunately, the resources of the home kindergarten are very limited. First, a room that can accommodate a maximum of 10 children.
Secondly, a certain market price, above which you can not jump. In addition, now there is a huge number of competitors, and it often happens that our groups are not completely filled, which means that wages are falling for everyone. "
"Regarding inspections by supervisory authorities. Check when someone complained, such as neighbors.
Yes, we had such cases. Usually the district police officer comes in and asks to bring all the documents: the lease agreement, the certificate of the individual entrepreneur, medical books). We're all right.
Then we go to the neighbors to negotiate peacefully. Usually this can be done.
If not, then we are looking for another room.
We now have 5 groups in different areas, so it is easier to survive. Because if in one group there are few children – there is not enough money for salary and rent, then another group helps out, where there are more children at the moment.
The principle of synergy.
Here are the approximate costs for the network of our home kindergartens:
– apartment rental – 55 000–70 000 rubles. (depends on the area and metric area of ​​the apartment) + deposit as much, realtor – 50%, if you are lucky, or 100%;
– furniture (tables, chairs, beds, racks for toys, etc.) – 200,000 rubles;
– Internet advertising: website – 40,000 rubles., promotion – 12,000 rubles. per month, banners – 8000 rubles. in month.).
In general, 400 000 rubles. you can meet.
My profit averages 10,000 rubles. from the group. But it is unstable, especially in summer: everyone is leaving, and the main thing is to earn money for renting an apartment and a teacher for a salary.
When a group is alone, it may happen that 2 people will remain for the summer, and this is not even enough for rent. In such a case, we save money every month for a year. "
"If adults are passionate about something and enthusiastically devote themselves to this business, the children next to such adults are very good! Yes, and parents are involved in this process.
We are preparing for the holidays, together with our parents we make with our own hands gifts for children, we sew, knit, roll wool. Then we celebrate together and at the end we have a tea party.
We are like one big family!
Home kindergarten is not a business. Too much responsibility that cannot be compensated by the money that sometimes can be earned.
We have been working for the 14th year. Now my children are 24, 20, 17 and younger – 11 years old. They have long grown out of the gardening age.
And the gardens continue to work, because people need them. Those who bring their children to us, and those who work with us.
It is a living organism that cannot be taken and closed as a store. "