Is it possible to bring up masculinity? Without a doubt!
And, without a doubt, this quality needs to be brought up. On examples.
Moreover, this concept includes not pumped up muscles and the presence of weapons, no. Among the definitions of masculinity are self-sacrifice, responsibility for others, kindness, and love … What is masculinity?
And let's see these films and cartoons together with the children, and then we will talk with them, what determines this important quality in reality!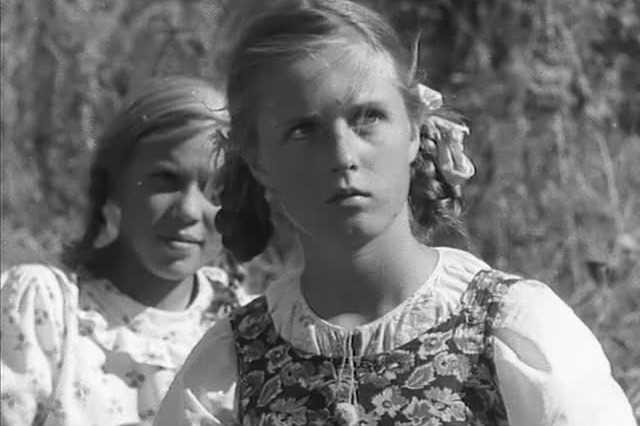 Feature film, 1940, restored in 1965, the USSR.
Director: A. Reasonable, roles played by: L. Shchipachev, E. Derevshchikova, P. Savin
Filmed on the story by Arkady Gaidar "Timur and his team"
The image of a virtually flawless positive character was always given to the authors worse than the much more lively and characteristic negative characters. But here Gaidar managed to create such a Timur, about which the boys and girls not only read the book and watched the movie with pleasure, but also imitated him in life, themselves becoming "timurovtsami". (In the USSR, the Timurov movement was in fact very common – to help secretly and gratuitously, many pioneers really enjoyed it.
Timurovtsev can rightfully be called the forerunner of modern volunteers).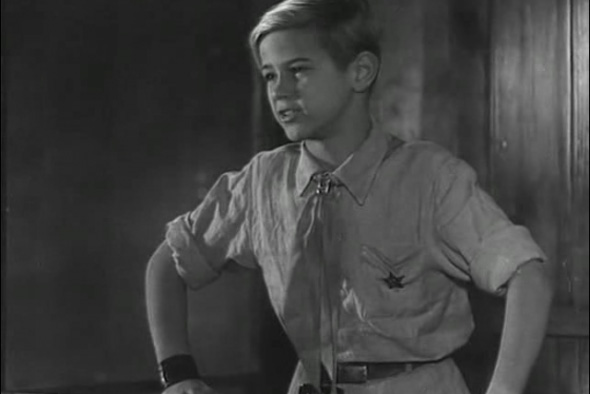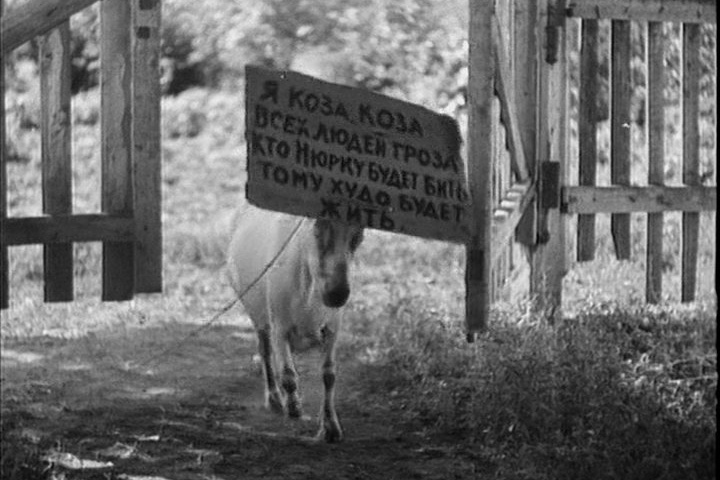 Adults are not taken seriously by a young blond teenager with a piercing voice and firm convictions. But for his peers, he is the undisputed leader. And the point is not only (and, perhaps, not so much) that it was Timur who invented disinterestedly to help the weak, but that he suggested doing it secretly.
And what could be more attractive for boys and girls than involvement in a common secret?
Timur, like almost every decent hero, has an antipode — Mishka Kvakin, also a leader, but not pioneers, but bullies.
Courageous Timur in the film falls such a test, to which such brave and honest guys are always not ready. A girl, Zhenya, appears, towards whom Timur is experiencing not only comradely feelings. However, in this difficult situation, beloved by writers and the eternal confrontation of feeling and duty does not occur, on the contrary, they perfectly complement each other.
Timur helps his wife and finally gets his well-deserved fame.
Quotes from the movie.
"- He'll sleep.
– This is slander, I get up with the first ray of the sun.
– I do not know which ray is the first from the sun, which is the second, but it will sleep. "
"- Ultimatum. This is what I do not know.
– This is an international word. Will beat. "
"- You always thought about people, and they will repay you the same."
"- I'm standing … I'm looking. All is well! Everyone is calm, so I am calm too! "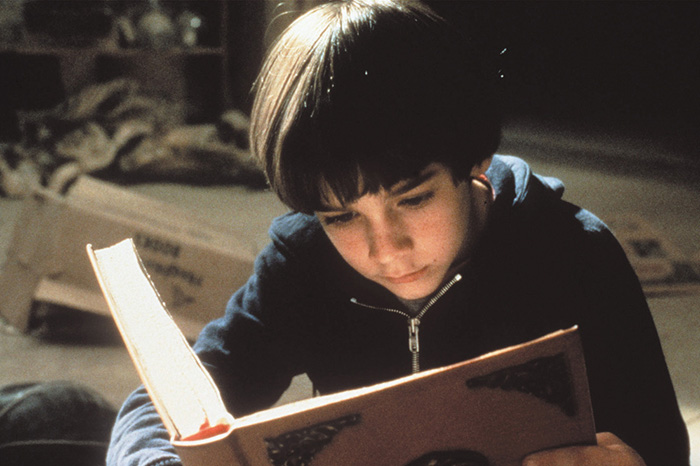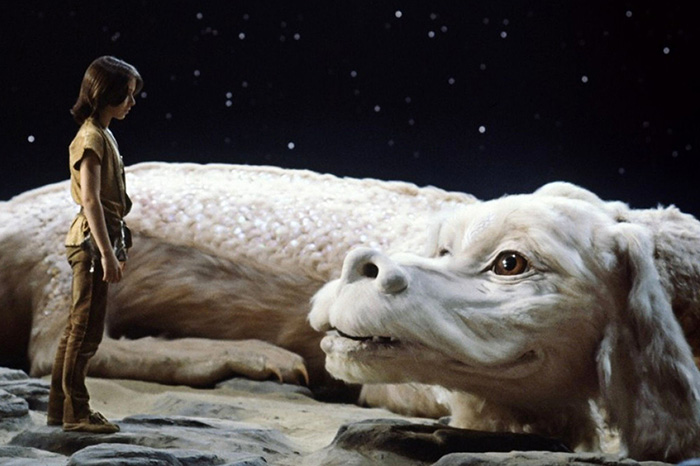 Feature film, 1984, Germany (Germany), USA.
Director: Wolfgang Petersen, starring B. Oliver, D. McRaney, D. Garret.
The film, based on the first half of the book of the German writer Michael Ende – in different translations into Russian: "The Endless Book" or "The Endless History".
Why is the story endless? Probably because fairy tales never really end, they continue, turning one into another.
As one read book for a real bookseller, another is immediately replaced. Like life, where one plot follows another and repeats itself in other lives, even if this first one has already ended.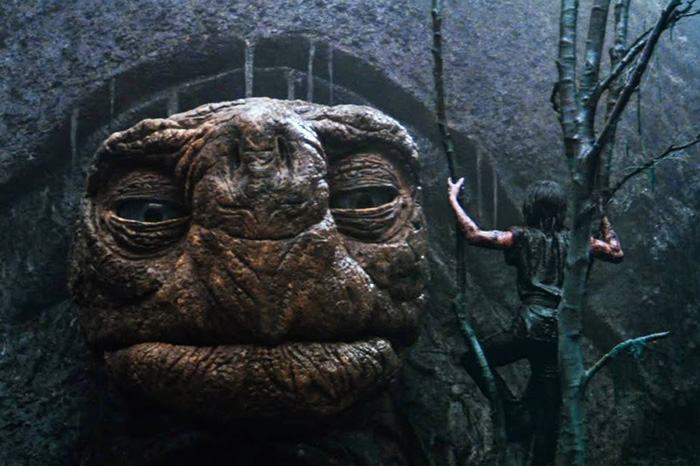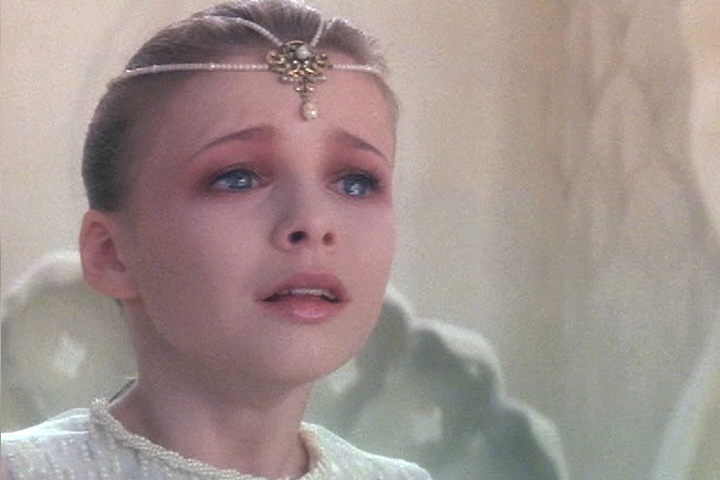 The protagonist of the adventure film is a ten-year-old boy, Bastian Buks, who cannot recover after his mother's death. He lives with his father, who is trying to make him stronger and forbidding him to dream of any nonsense.
Fleeing from school hooligans, Bastian, a vulnerable romantic and dreamer who loves to read, unlike his serene peers, hides in a bookshop where he finds a mysterious book. Opening it, the boy enters a fantasy fantasy country. Actually, at this moment not only his dreams of real adventures, where the main character is he, come true, but also the hidden dreams of all lovers are carried away into the worlds of book fantasies.
There lives the good wingless Dragon of Good Luck (with its good-natured muzzle that looks much like a dog, and is as devoted and fearless as they are), the giant tortilla of Morla, the wolf-werewolf Gmork. The magical country and its ruler, the girl-empress, of course, is threatened by a terrible attack called Nothing, born of "unfulfilled dreams." And only the young warrior Atreyo of the hunter tribe and the power of imagination of an extraordinary dreamer can save Fantasy.
Guess who he is, this lucky one? Bastian understands that this same dreamer is what he is, and he did not get into Fantasy at all. Only he can save the country and the queen, but only if he sets off on a dangerous journey with Atreio and yet allows himself to dream again, contrary to prohibitions, contrary to the demands of leaving dreams and "becoming serious."
That is, to become, finally, oneself – a brave and a romantic. Fortunately, this world for such and adapted, not what ours.
The story of the weak and misunderstood, and peers, and close eccentric, and his wonderful transformation in the Hero, of course, is not new, and continues to be used by modern authors. Bastian is one of these boys who are capable of any feat, if they are allowed at the same time, not to part with their own ideals.
Quotes from the movie.
"- Only you can save our country, Bastian. Only you can help. "
" – We'll see. I am a warrior!
– Are you a warrior? Then fight me!
– I can not! I have to go beyond fantasy!
– What's funny here?
– Fantasy has no limits.
– It is not true! You are lying!
– Stupid boy. You know nothing about our country.
– This is the world of human fantasy. Our whole country is part of the hopes, dreams of all people.
Therefore, it has no boundaries.
– But why does fantasy perish?
– Because people began to lose hope and forget their dreams. From this Nothing gets even stronger.
– What is "Nothing" ?!
– It is emptiness. Despair, ruining the world.
And I help it.
– But why?!
– Because it is easier to rule over people who have no hope. And who has the power – there is power.
STRENGTH".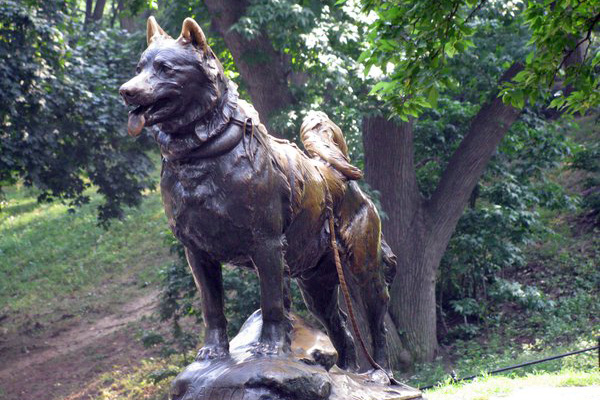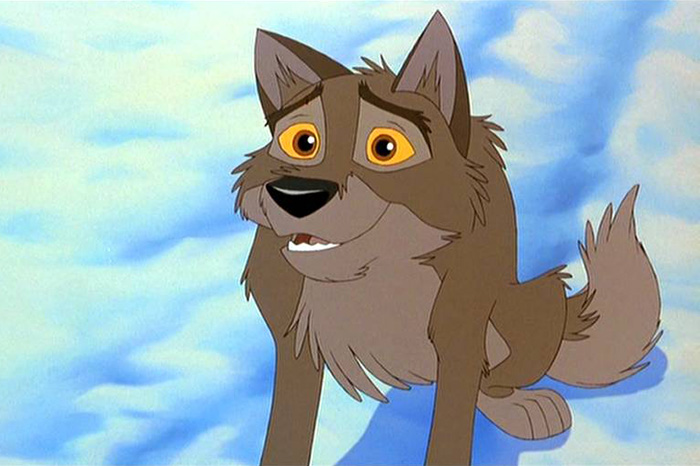 Animated film, USA, 1995
Director: Simon Wells, roles voiced by: B. Hoskins, B. Fonda, D. Cummings.
The prototype of the charming and, of course, courageous main character – "half husky, half wolf" – became his real namesake.
This Balto is a Siberian Husky, served as a sled dog from a team in Alaska in the 20s of the last century. Once in the settlement of Nome, where he lived, a diphtheria epidemic broke out. Hospitals needed diphtheria serum, which needed to be delivered from the city of Anchorage, which lies a thousand miles from the settlement.
Part of the way the whey was taken by train, then the dog sledding journey was ahead. On the last leg of the journey, the whey was being driven by a team led by Balto.
The dog showed courage, was well oriented and almost died. But the valuable cargo was delivered.
To this day, the history of Balto goes through the schools of Alaska, it will forever remain a symbol of valor, honor, dignity and unbroken will to win. And in the Central Park of New York he even erected a monument, on which were engraved the words: "Endurance, devotion, intelligence."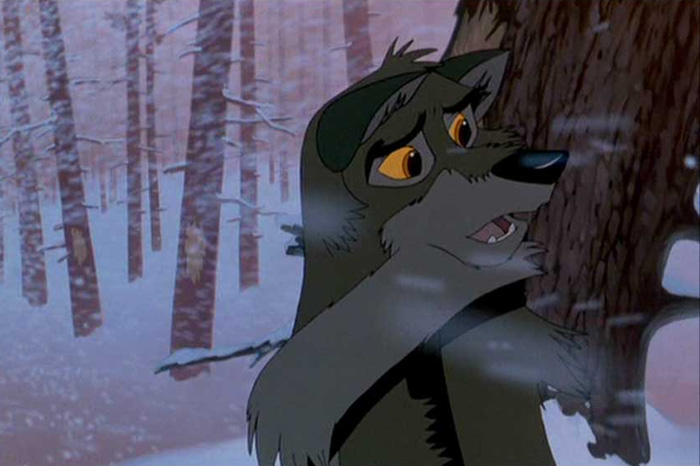 The film was worthy of the memory of Balto. Superbly painted, with distinctive characters, full of subtle humor, kindness and love. But, of course, with a lot of plot twists and characters, which were not and could not be in the true history of Balto.
The main character is the embodiment of courage, masculinity and charm. Suffering ridicule from sled dogs, driven by wolves, he becomes an outcast.
He has only one friend, also a loner, goose Boris from Russia. And no wonder, well, who else, no matter how the Russian émigré, with his mysterious soul and wounded kind, understand the torment of a young renegade! And Balto is a worthy friend, and he is also really good, because he is unable to throw even an enemy in trouble.
And, of course, he is in love. Truly – he has the heart of a true hero!
Quotes from the movie:
" – Where is he going?
– He goes ahead, find his enemy and save the city that does not love him! "
"And not a wolf, and not a dog – just a hero!"
"I am completely opposed to letting you go alone. Who will tell you that you are cold and you need to jump on the spot? "
"- He is the most enduring, the most faithful, the most intelligent!
– We must put him a monument!
– You say it right!
– True?"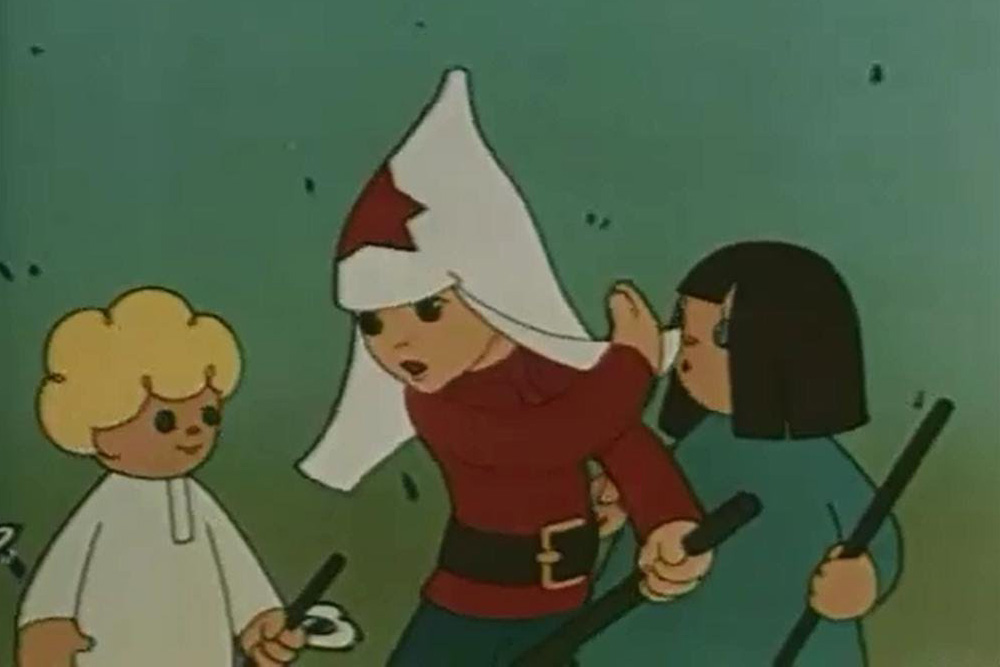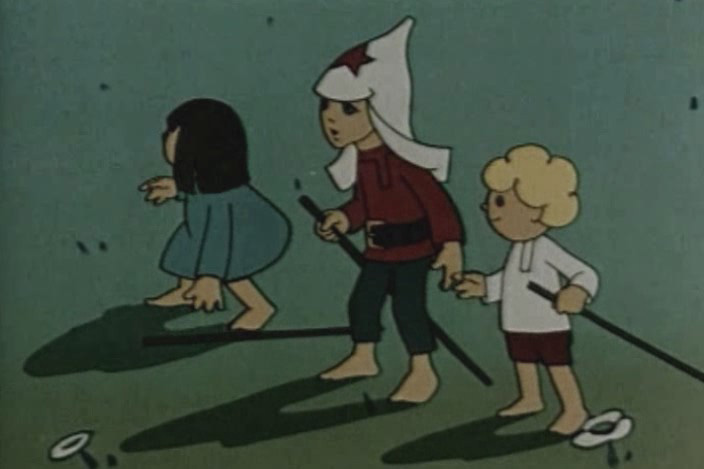 Animated film, 1958, USSR.
Director: Alexandra Snezhko-Blotskaya, Roles voiced by: V. Sperantova, M. Nazvanov, G. Vitsin.
This heroic and romantic picture was created after the work of Arkady Gaidar "The Tale of a Military Secret, about Malchish-Kibalchish and his firm word."
Despite the fact that the political realities in our country have changed a lot and even the appeal in the title: "This film is dedicated to the glorious Leninist Komsomol" will be incomprehensible to young viewers, but Kibalchish still looks on the subject, by its influence and sincerity, on one breathing. And, as for the film's dissimilarity to the modern animated mass, no one will argue with that – this is not what the current children have seen.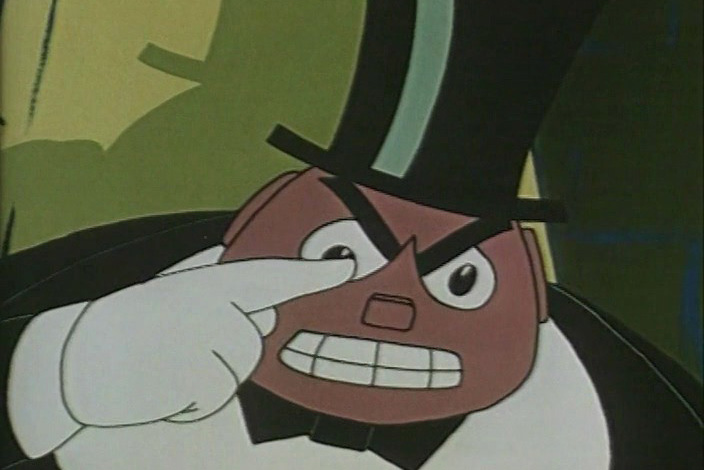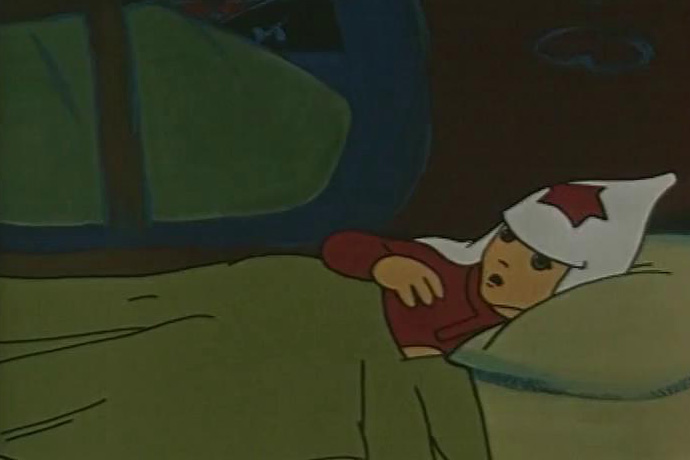 In the center of the plot Malchish-Kibalchish is a boy-hero without fear and reproach, without doubts and reflections, rallying the same boys as him, a resistance group against the enemies who invaded their homeland, the burzhuins. His goal remains noble and celebrated at all times – the defense of the Fatherland and sacrifice in the name of him.
There is also an antagonist of the hero – the weak-willed and cowardly sweet tooth Malchish-Plohish. For honey cake, cookies and jam, he helps burzhuinam, telling military secrets, arranging sabotage and sabotage.
Sells homeland for wealth. Kibalchish is in the hands of enemies, he is tortured, trying to learn military secrets, but in vain. The hero is silent and dies.
But the feat does not sink into the abyss, the generation of post-war children, listening to the story about him, remembers Kibalchish and admires his act.
All the accents in the film are placed clearly, clearly and uncompromisingly. There are obviously bad ones here – the enemies, not ours, and the good ones – the defenders of their land, ours. (By the way, it was by this principle that almost all street boy games in the USSR were held, where not ours were replaced except by "Germans").
The example of Kibalchish, on which more than one generation of children grew up, is an example of unshakable courage that even a child can do if he is truly confident in his truth.
Quotes from the movie.
"We would only stand for a day, but hold out for the night!"
"- Make, burzhuiny, this secretive Boy-Kibalchish the most terrible flour, which is in the world, and extort from him the Military Secret, because there will be no life for us, no peace without this important Secrets".
"- No, our Chief Chief Burzhuin. He stood pale, Malchish, but proud, and he did not tell us the Military Secrets, because this is his firm word. And when we left, he sank down on the floor, put his ear to the heavy stone of the cold floor, and if you believe, O Chief, Burzhuin, he smiled so that we, the burzhuins, started, and it became frightening to us that he had not heard, how does unimpeaching ruin step on secret passages? "
" – What country is it? What is this such an incomprehensible country in which even such kids know the Military Secret and so firmly keep their firm word? "
"Steamboats are sailing – hello to the boy!
Pilots fly by – hello to the boy!
Run locomotives – hello boy!
And pioneers will pass – salute to the boy! "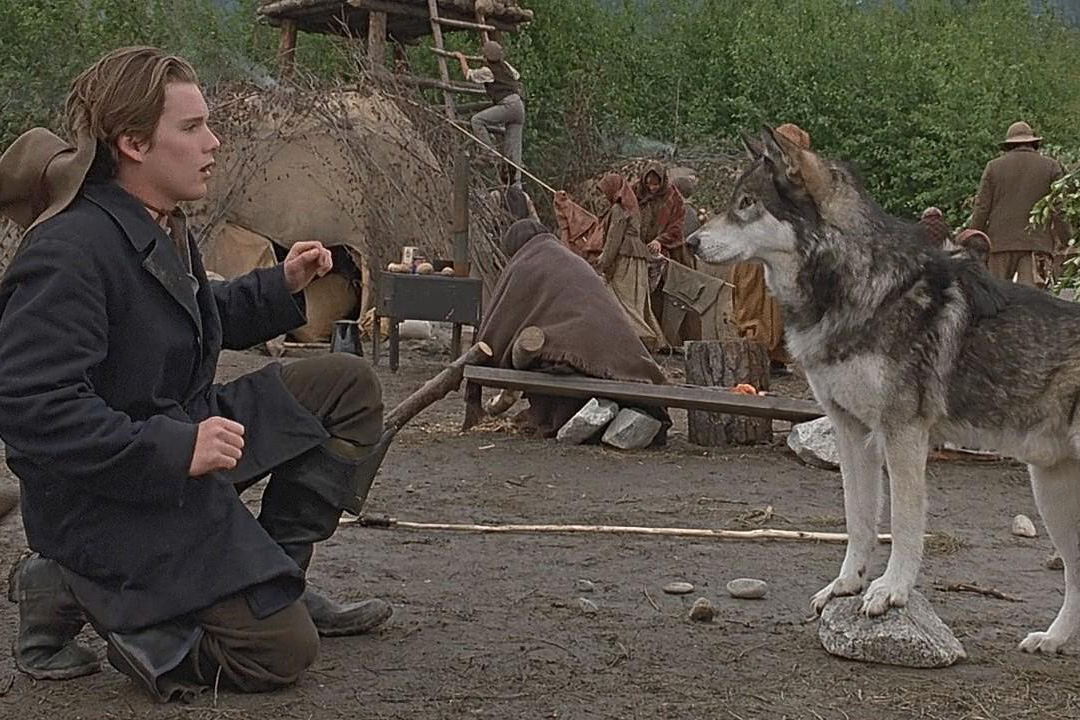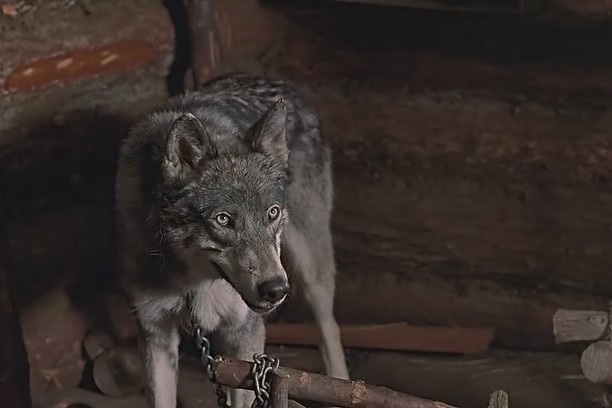 Feature film, 1991 USA Director: Rendle Clayzer, starring: KM Brandauer, I. Hawk, D. Remar.
Filmed on the novel of the same name by Jack London. However, in the film, the story of the half-wolf-half-dogs of the White Fang, which was the only storyline in London, fades into the background, giving way to the story of Jack Conroy, the character invented by the creators of the film itself.
The main characters are the White Fang, orphaned after the hunter kills his mother, and the young man Jack, who arrived on the Klondike during the Gold Rush, on a plot left by his father. Jack rescues a White Fang in trouble, so begins their friendship.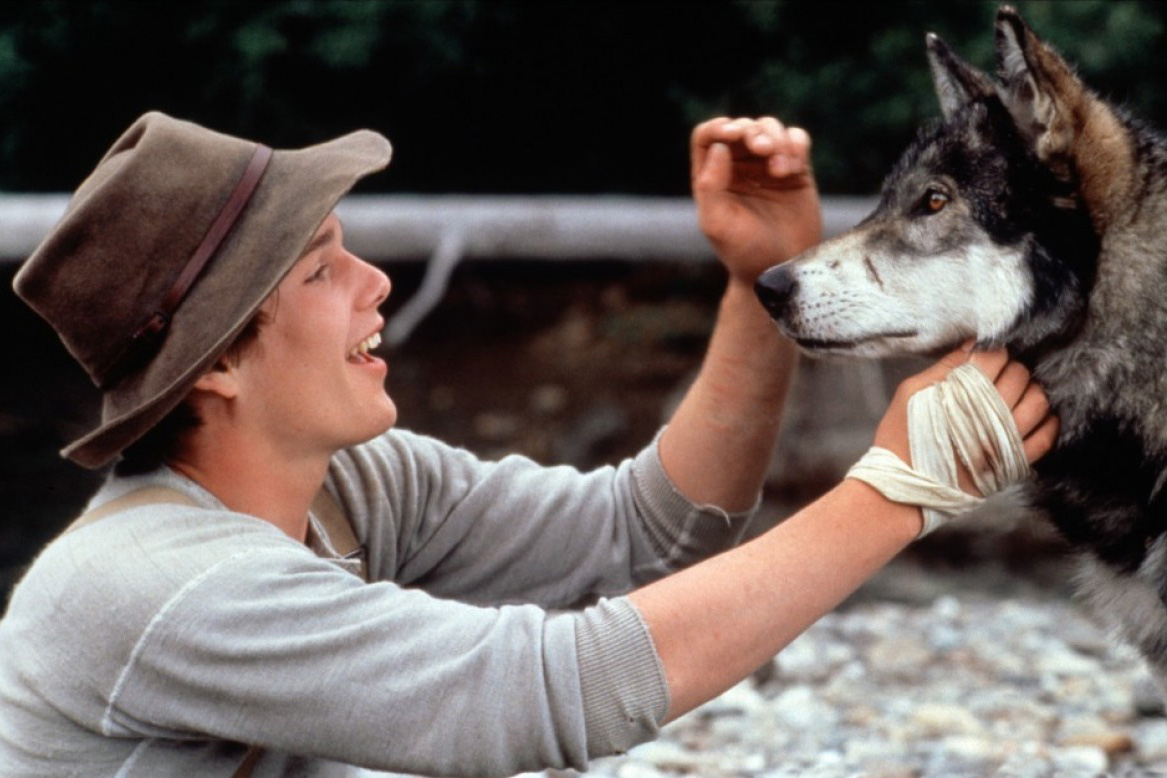 The main character is a positive character, an example of a young man walking towards his goal, able to be friends and able to love. Both people and animals. And, probably, it was love and compassion that made him a real man.
Conroy fell in love with a wolf, and the love of a young man melted the heart of the animal. White Fang became a part of Jack's life, and Jack a part of a wolf's life.
The fascinating story of friendship between a boy and a wolf tells about the way of maturing and manhood in a harsh wildlife setting.
Quotes from the novel.
"And the inclination gave way to love. Love touched such depths in him where the tendency never penetrated.
For love, White Fang paid with love. He found a deity, a radiant deity, in whose presence he flourished like a plant under the rays of the sun.
White Fang did not know how to show their feelings. He was no longer young and too harsh for that. Constant loneliness caused restraint in him.
His sullen temper was the result of many years of experience. He could not bark and could no longer learn to greet his god by barking. He never climbed his eyes, did not fuss and did not jump to prove his love, never threw himself at a meeting, but waited on the sidelines – but he always waited.
This love bordered on mute, silent adoration. Only the eyes that followed every movement of the host betrayed the feelings of the White Fang.
When the owner looked at him and spoke to him, he was embarrassed, not knowing how to express the love that had taken possession of his whole being. "
"He tried to keep his majestic look, but the owner laughed louder. He gained even more grandeur, and the owner all laughed and laughed. In the end, White Fang surrendered.
His upper lip trembled, baring his teeth, and his eyes lit up with either a crafty or a love of love. White Fang has learned to laugh. "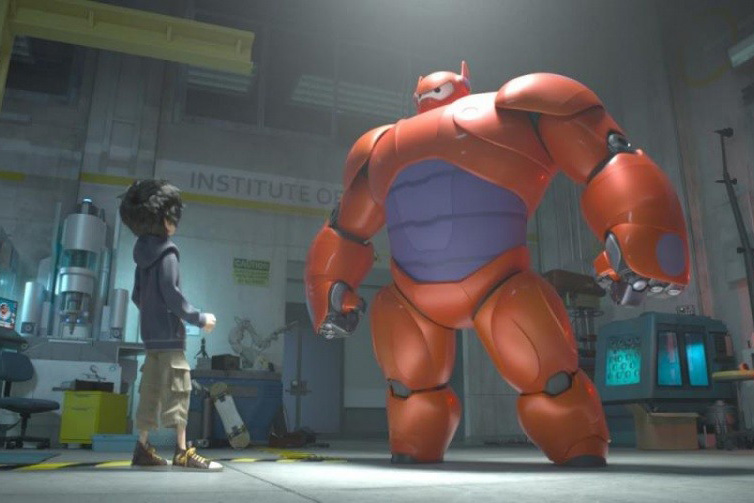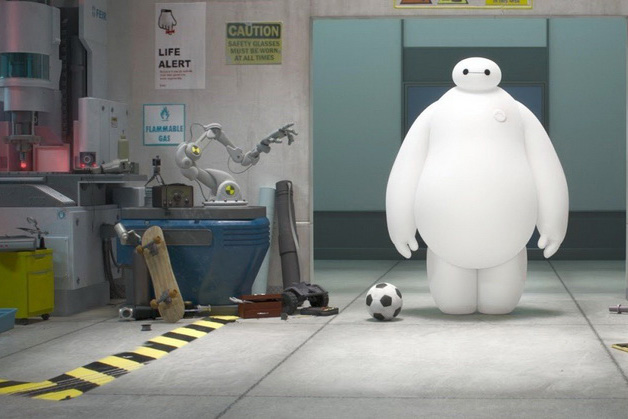 Animated film, 2014, USA.
Directed by: Don Hall, Chris Williams, the roles voiced by: Ryan Potter, Scott Edsit, Jamie Chon.
This three-dimensional computer cartoon is based on the Marvel comics characters of the same name, but in spite of this, it is significantly different from the original source. The action takes place in the fictional metropolis of San Fransokio (a merger of the words "Tokyo" and "San Francisco"), where American and Japanese cultures mingle. The main character is a boy Hiro teenager, who designs the combat robots that participate in the underground battles in San Fransokio.
Hiro is an unusual boy, his works are outstanding, meanwhile, he himself at first is completely devoid of heroic traits – an ordinary nerd. But what grows out of such nerds, thanks to the intelligence and ability to overcome themselves!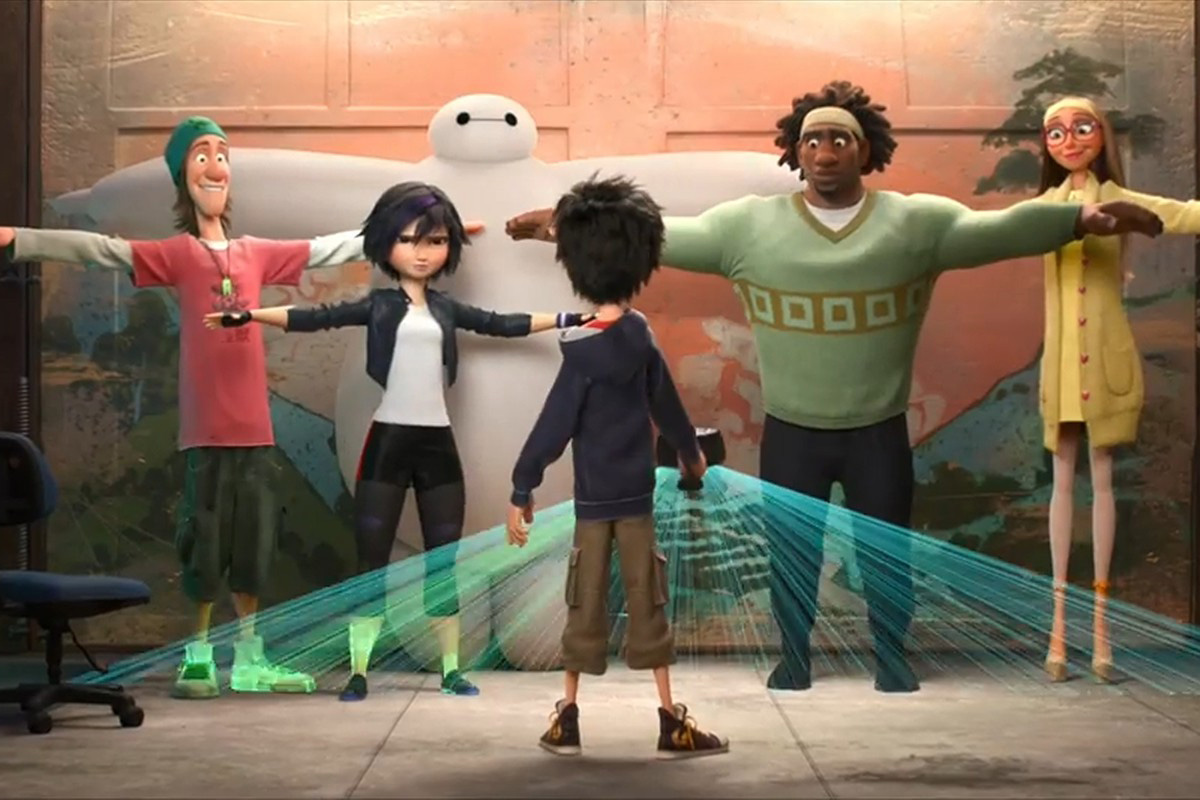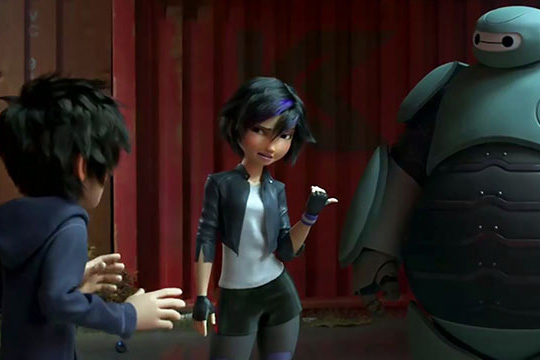 The death of his elder brother changes Hiro's life, his robot friend named Beymaks becomes his best friend. Together they assemble a team of heroes – the "Six of Heroes", who have taken on a very dangerous mission.
Beymax was created to take care of people's health, but it turns out that the robot helps to cope with grief and cure the trauma of his friend Hiro. Soft, white and cute Beymaks, endowed not only with the ability to fly and superpower, but also with the best human traits, at the end of the film sacrifices himself to save a friend. And Hiro, from the bespectacled botan, becomes a real hero, because he has everything for this: for whom and for what to accomplish feats, there is a true friend who is ready to sacrifice his life and, finally, has a bold heart. (By the way, Hiro in the final of the film "revives" Beymsaks)
Quotes from the movie.
"- Hi, I'm Beymaks – your personal health care assistant."
"- I can not disconnect until the patient says that he is satisfied with the treatment"
"- You fell!
– Seriously?
– Deaf (banging his head on the table) Zero ideas! A stupid, stupid head!
– Yeah. Creative sunset at 14.
Sadly.
"- How do you rate pain on a scale from 0 to 10?
– Physical or mental? "
"- We just tried to kill a crazy man in a mask!
– Say cool, eh? Not scary, of course, but agree, cool! "
"- Faster!
– I'm slow.
– To put it mildly! "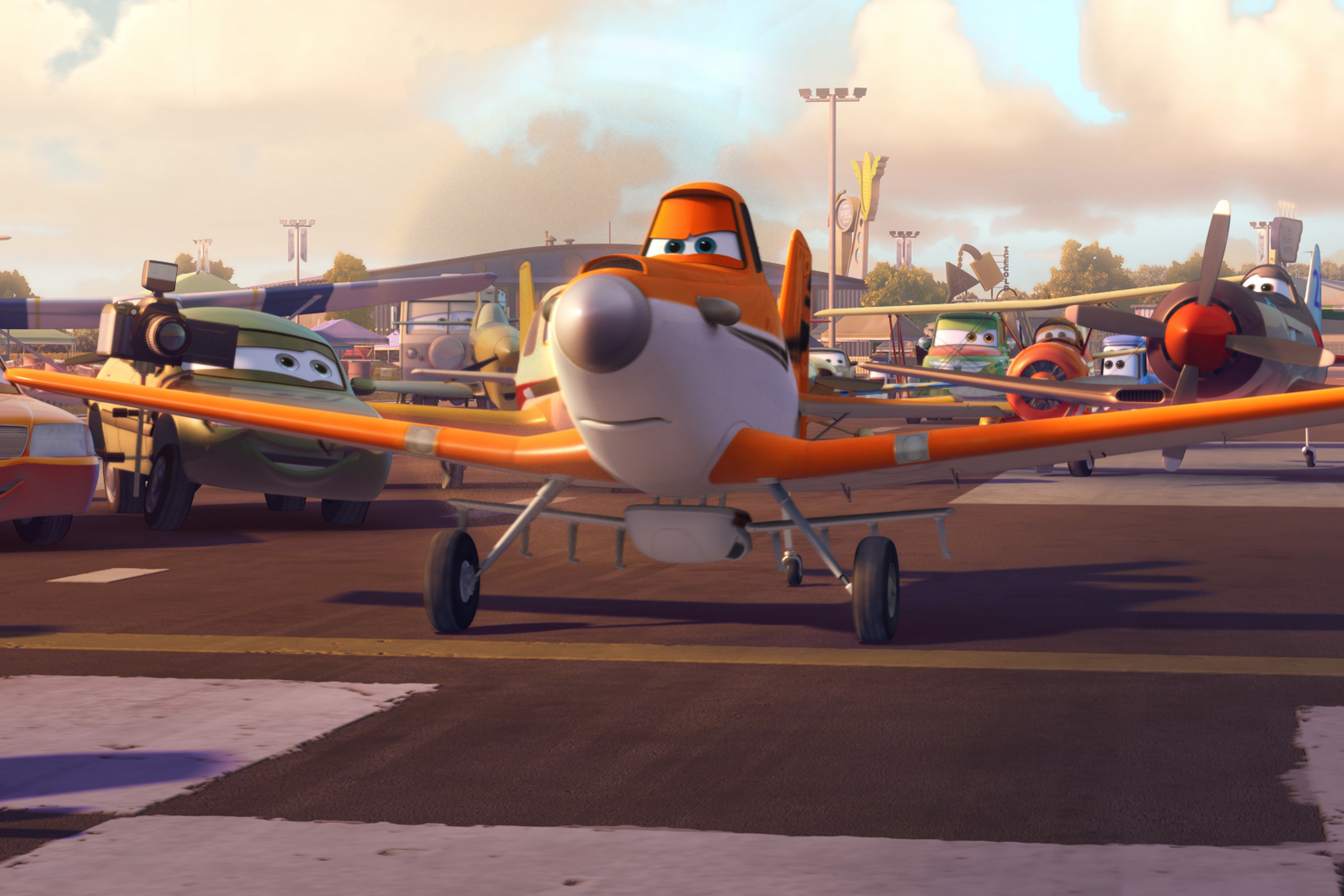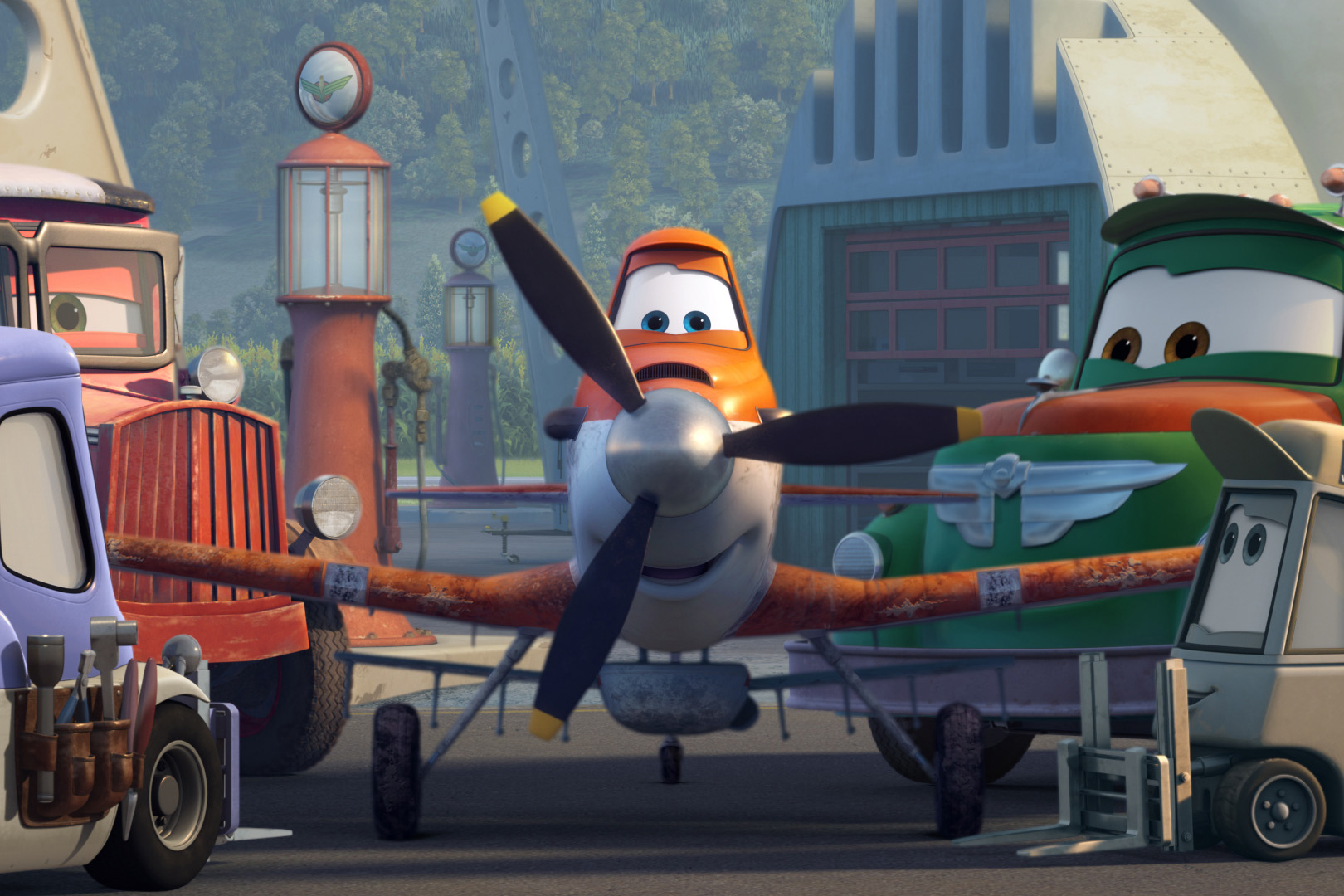 Animated film, 2013. USA.
Director: Clay Hall, voiced by: V. Kilmer, D. Louis-Dreyfus, B. Garrett.
Full-length computer cartoon, which takes place in the universe of the cartoon "Cars".
Dusty Poleypole is a hard worker who works as an agricultural sprayer at the provincial curved blades airfield. But, of course, he is also a dreamer!
And Dusty's dreams aren't going anywhere, but to world-wide races of the fastest airplanes. True, the dreamer has a small problem – he is afraid of great heights.
All in all – a plane that is afraid of heights!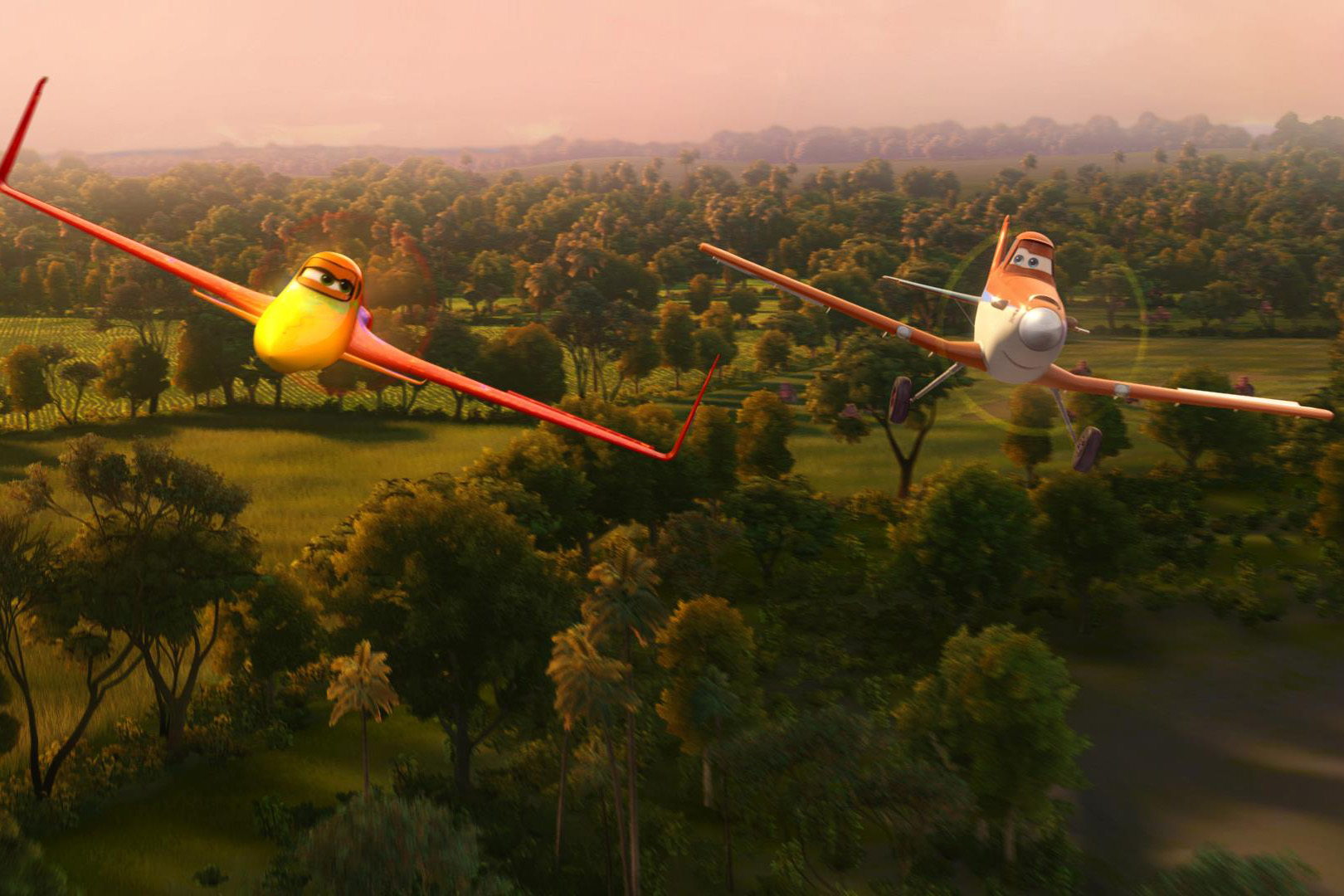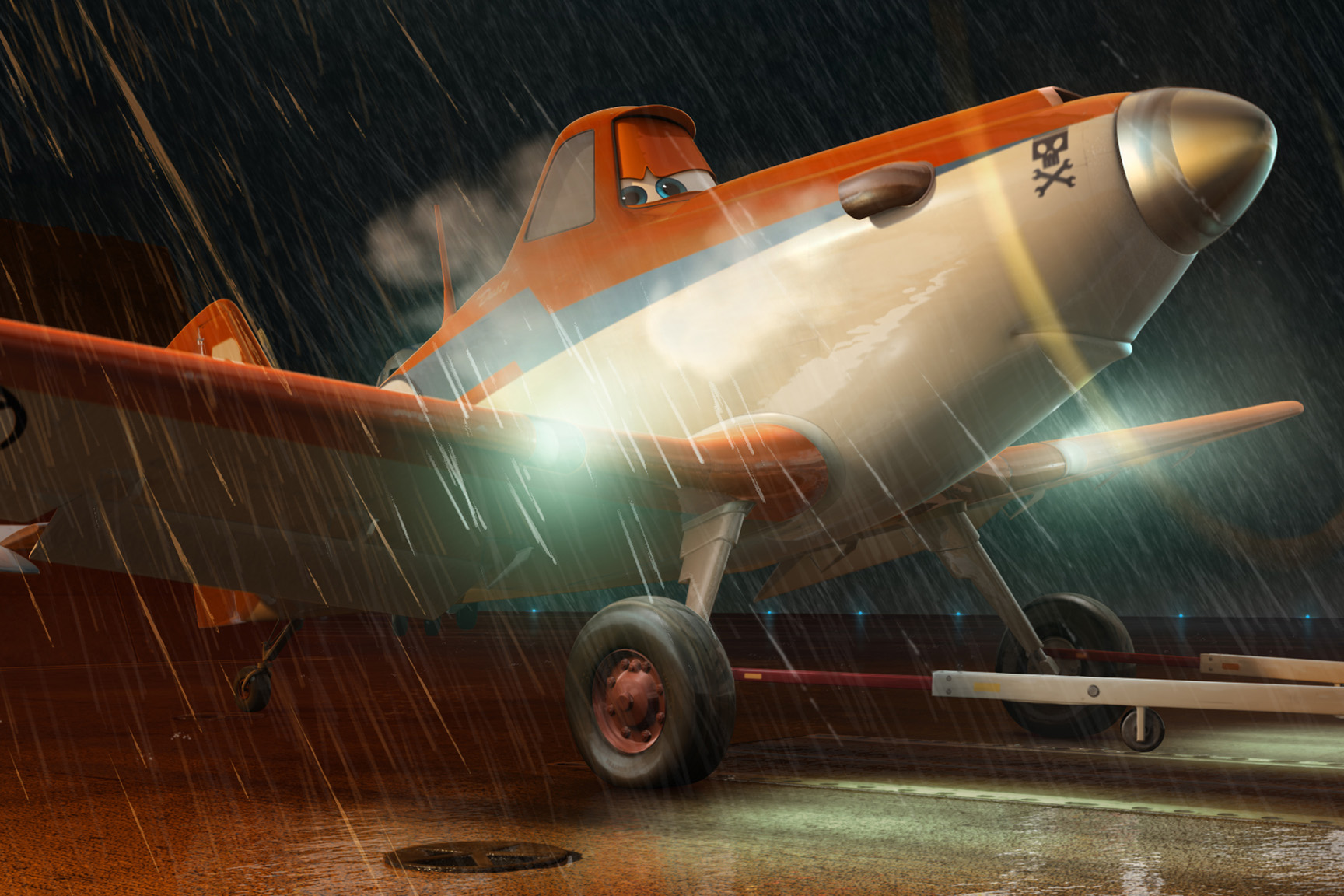 By the will of fate, he still falls into the number of participants in the qualifying round of aerial competitions, where a retired fighter Skipper, a veteran of naval aviation, comes to his aid. With the help of a wise mentor, Dusty overcomes his weaknesses and challenges the arrogant champion.
The world with bated breath watching the race in the sky!
Witty cartoon, which will appeal to both children and adults, proves that anyone can become a hero. Even a plane!
Quotes from the movie
"- Your sport – fertilize vegetables!"
"- What do I need an instructor who does not show a screw from the hangar?
– He even has it. "
"Who does not know how, he teaches."
"Is that what we have here, a day of air humor?"
"- They crashed out of the sky ?!"
"- You are confused, here qualifying, not harvesting."
"- And maybe," not provided "does not mean" impossible "?!"
"- To fly faster than everyone, learn to fly faster than yourself."
"I fly for the sake of truth."
"- There is nothing more beautiful than to die for a favorite thing."
"- Races win not speed, but skill."
"- Good things are always the last."
"- The public loves stories where the newcomer wins."
"- Just fall from the sky!"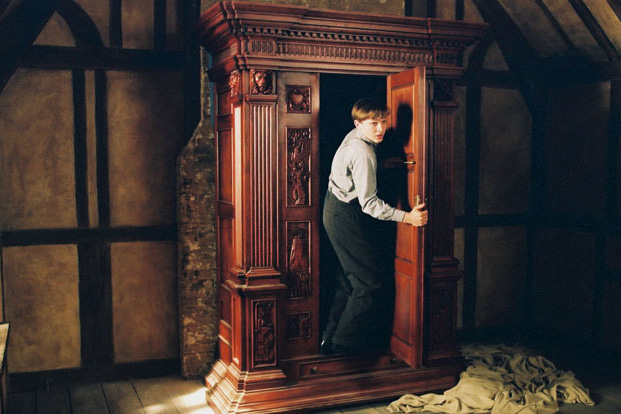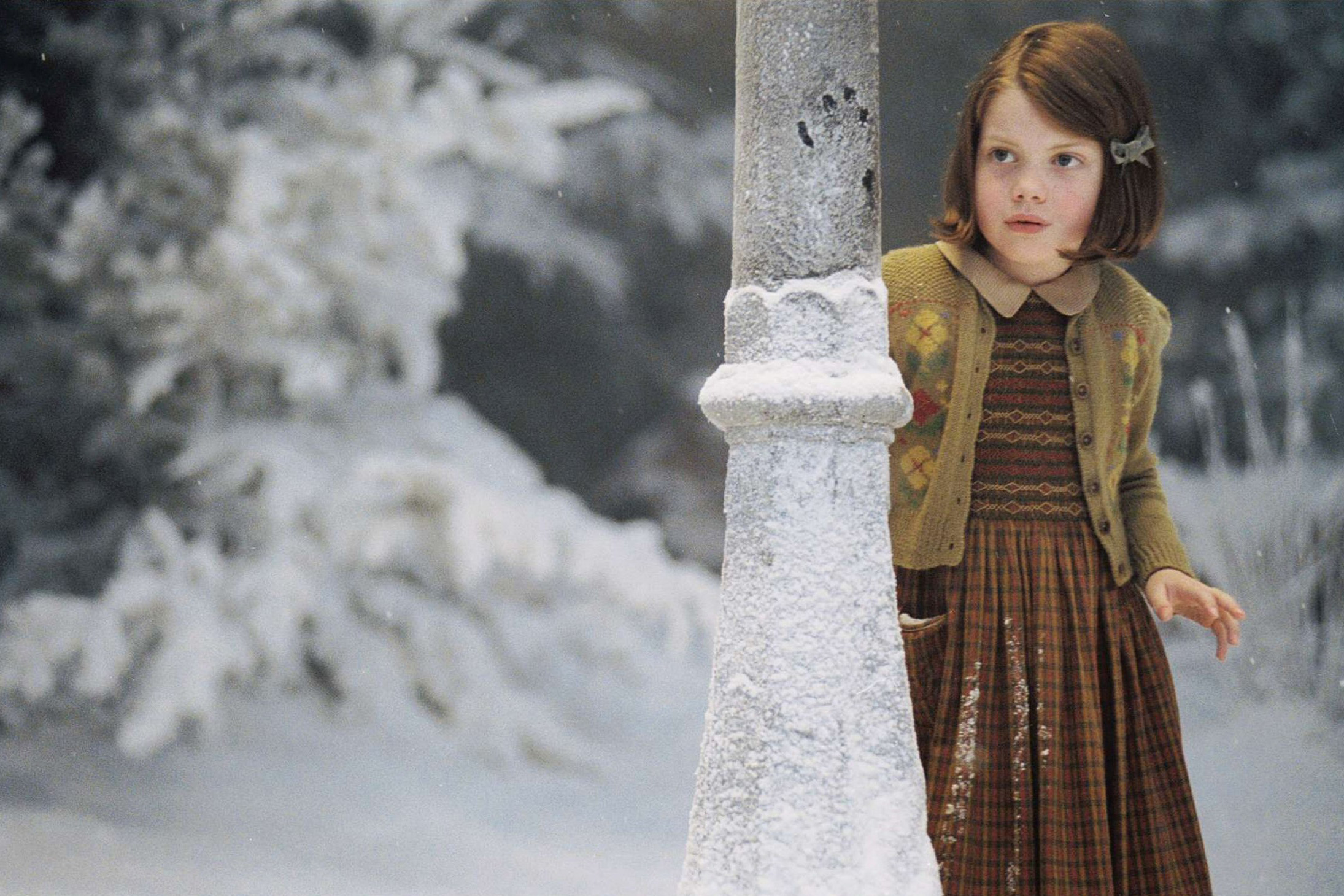 Feature film, 2005 USA, UK.
Director: Andrew Adamson, roles played by: D. Henley, S. Keynes, W. Moseley.
The first of a series of films based on a cycle of seven fantasy fairy tales for children, written by Clive Staples Lewis.
A film about the adventures of children in the magical land of Narnia, the entrance to which is located in an old cabinet. In a magical country, animals talk, magic does not surprise anyone, and the struggle between good and evil requires the active intervention of children.
A powerful king Leo founded the country for many years, but an evil witch seized power and now there is eternal cold reigning over Narnia. Heroes have to help Leo and free the country from evil.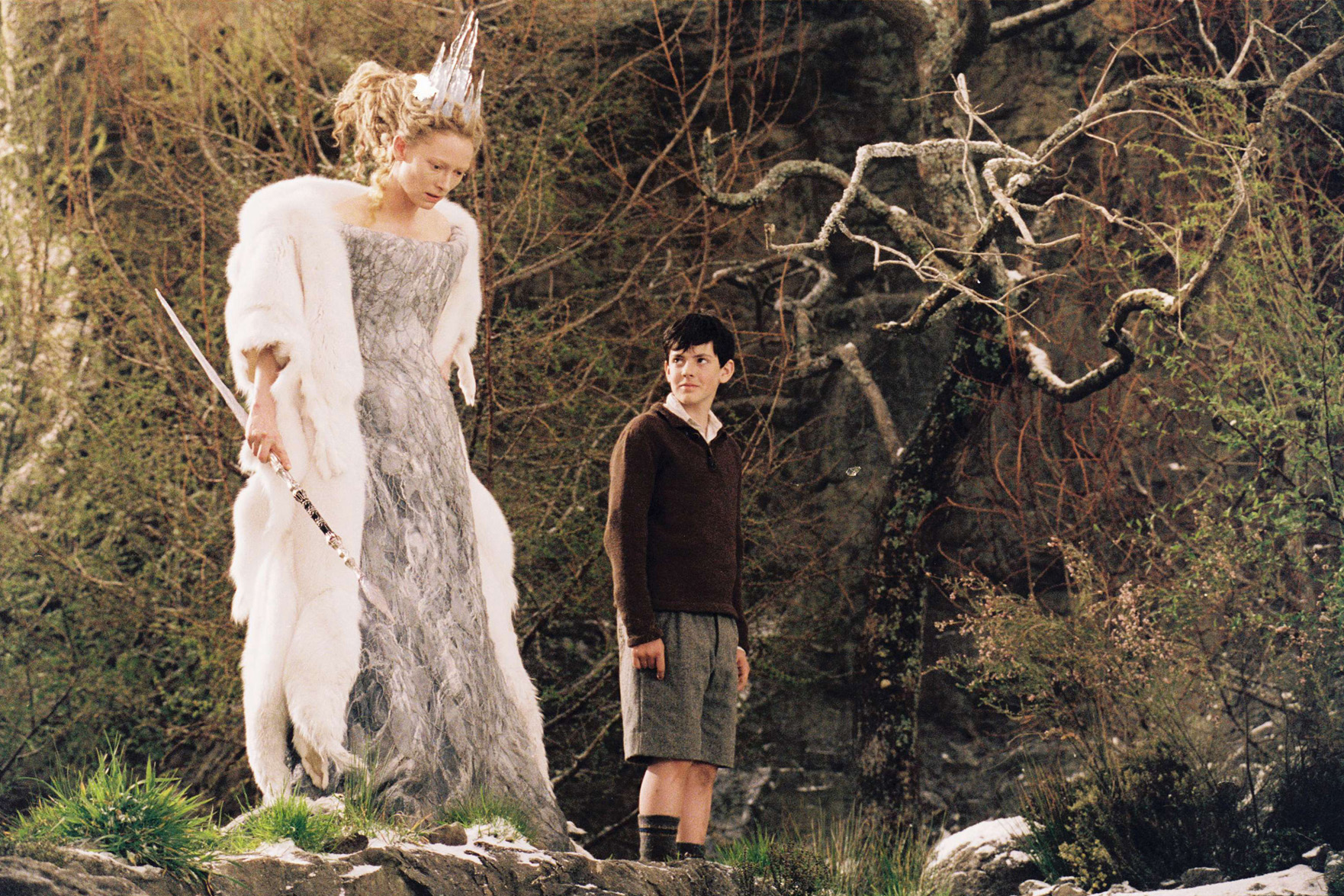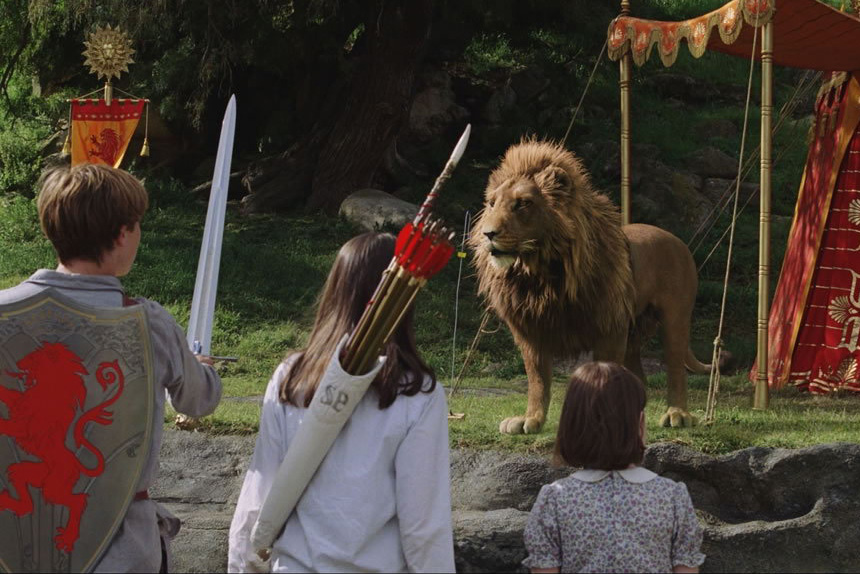 Among other things, this movie, full of biblical motifs and deep meaning, is interesting for the different characters of the characters of the same plane. Children put in the same conditions behave differently, giving young viewers, by their example, to draw conclusions themselves, what to do, how to not, and what consequences this or that behavior will lead to.
The film is inspiring not only for feats, but for the search for the meaning of life, and the main characters have something to learn – courage, courage, devotion, faith.
Quotes from the movie
"- Peter, Narnia is ruled by the Secret Magic, it is stronger than all of us and she says, where is good, where is evil, and determines our destiny. Yours and mine. "
"- There the sky, where the wave,
Sweet – not salty,
Believe me, my Ripichip.
Find a dream friend,
East than East,
Do you believe.
"- When I grow up, I want to be like you.
– When you grow up, you should be like you. "
"- Do not think that you have lost, think that you have gained."
"- Before you overcome the evil in the world, you must first overcome the evil in yourself."
"- Something extraordinary happens only with extraordinary people. Maybe this is a sign that you are waiting for an extraordinary fate, something more that you could imagine. "
"All that we have is faith."
"- It has long been predicted that the two sons of Adam and two daughters of Eve would overthrow the White Witch, and restore peace to Narnia.
– And you think that is us?
– Yes, it would be better if you were, because Aslan is already collecting your army.
– Our army? Mom sent us away from the war.
I think you were wrong. We are not heroes.
We're from Finchley. "