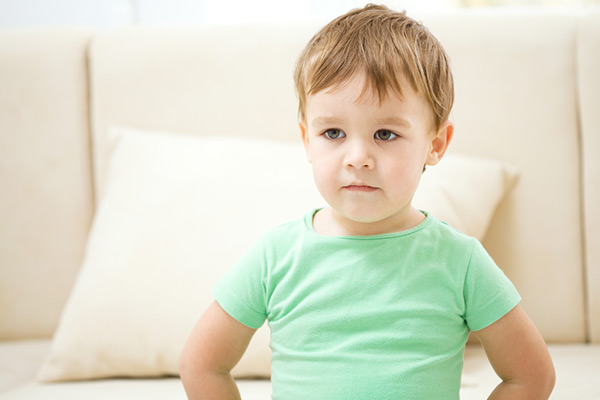 "It does not take a day for my son not to forget or lose something in kindergarten," says the mother of three-year-old Vanya. "I envy the sense of humor with which his father treats this." It's pretty hard to stay cool when your child systematically forgets something. And when one shoe was lost, he, the garden head, tried to console us with arguments like: "It's okay, because only one is lost."
In such absentmindedness there is nothing unusual or alarming, it is so typical for children 3–4 years old, and even older children often lose and forget their things. At this age, a child's attention is attracted by many things; every minute something new, bright and absolutely necessary, comes into view. How can you keep track of your things and toys?
And even if on the way to kindergarten you reminded your child of the need to take care of personal belongings, most likely, your request will immediately disappear from his head. And although at this age he already has an idea of ​​property and can be seriously upset because of a lost toy or scarf, this will not prevent him from losing many more things.
Perhaps your child will need more time and effort to become neat and learn to look after their things. And, of course, the sooner he starts to keep his affairs "under control," the better, because in a few years he will go to school, and there his incompatibility may become an obstacle in his studies.
Some children forget more often than others. Perhaps your child is immersed in his inner world, in his fantasies and ideas, or his attention is absent-minded and it is difficult for him to concentrate on anything.
In any case, you will have all his childhood years, and perhaps later to take into account this peculiarity of his character. After all, adults often leave behind a train of forgotten umbrellas, gloves, pens and other things.
And it is possible that it was you who told him this trait. If, for example, a child hears your words several times a day: "Ah, I forgot again …" Or when he sees you, having checked his bag four times before going out, you find yourself again without keys in front of a closed door.
In this case, perhaps the baby simply imitates you … It also happens that children become forgetful if they are hurried and they do not have time to gather their thoughts. In a hurry, you often forget something.
And finally, perhaps, this is a question of the demands that you place on him.
You can help your child change his attitude toward forgetfulness. Frequently repeating "You always lose everything!", You claim him as scattered.
Instead, try to raise his responsibility by telling him: "You yourself must watch over your things, I rely on you." For him to learn this, do not do for him what he already knows how to do himself.
Before going out, do not tell him: "You forgot your backpack or album." You'd better ask him: "Have you forgotten anything?" Help him to get used to checking whether what he wants to take with him is in place. Set aside an extra 5 minutes before leaving the house.
All new skills, such as cleaning your room or control over your things, are acquired gradually. And your child may not immediately be able to become a truly caring master of his things. The main thing is to encourage his desire to learn, often repeating the magic phrase: "I am sure you will succeed."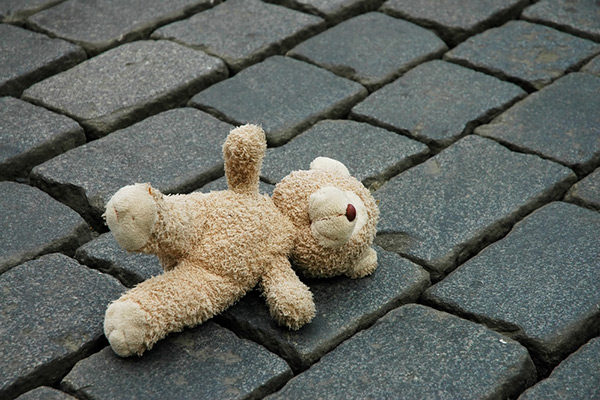 Maybe you give your baby too much or enough autonomy? Ask yourself if the powers you bestow on him are too heavy on his age. Or, on the contrary, are you not used to deciding everything for him?
If his forgetfulness is manifested only in kindergarten, there may be several reasons for this. This may be related to the practice of children's exchanges: "I will give you my hairpin, and you give me your toy." If this is the case and the exchange is equal, try not to attach much importance to this episode.
If the results of the exchange cause you concern, find out the details of other moms. If he always loses something out of his clothes, think: perhaps you are wearing it wrong. "Once, when he returned home again without a sweater, I turned to the caregivers and found out that my son was running up for a walk, he was hot and, undressing, was throwing out extra clothes anywhere," says Denis's mother, three and a half years old. "I found his sweater under the locker in the locker room."
How to find a way out? Of course, your reminders will take action sooner or later, but for now, try marking his things. Order and attach tags with the name and surname to all clothes.
They can be sewn on or attached in another way, on a thermowell or with a stapler. When collecting it in the garden, try to minimize the risk.
Do not wear expensive things, leave them for weekends and holidays, convince him not to take with him toys that are especially valuable to him. Prefer simple and convenient things, gloves with elastic.
Teach him to push his hat and scarf into his sleeves or jacket pockets. Do not wear it too warm in winter: they usually drown well in gardens, and children are always very mobile outside.
Before leaving the house, look at your fingers, and let each finger correspond to one object, if possible, always the same. For example, the thumb is a coat, the index finger is shoes and so on.
Bend your finger and say: "So, if I put on … and your child adds:" My coat! "This is a great way to get used to watching your things without pressure and tedious reminders. If the child likes the game, then if you have time, you can count to ten.
At the same time, practice your oral account.