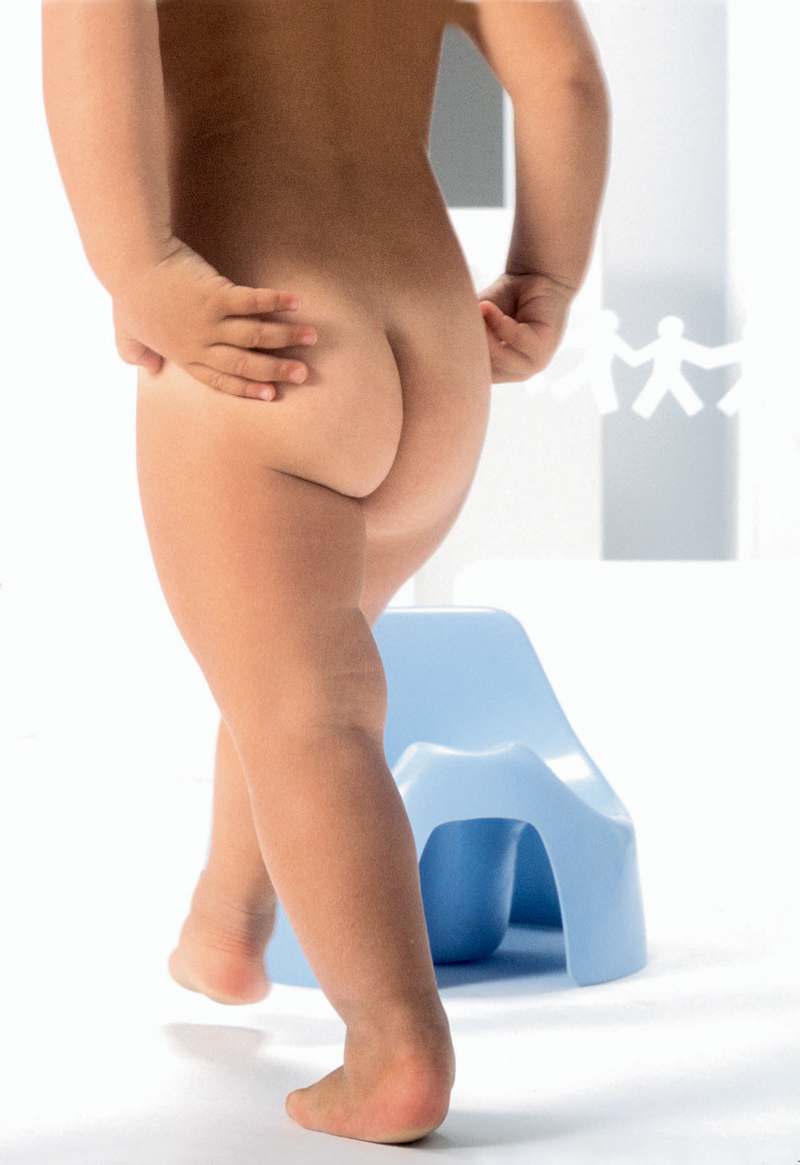 The age at which children begin to accustom themselves to the pot is not a fixed moment. In different cultures at different times there were very different views on when and how to do it.
In Russia, in peasant families, a child up to a certain age (about three years old) simply did not wear pants. And then, when they put on, the child did not drench them, because to wear them is an honor.
It had to be earned.
But 70-50 years ago, the situation was quite different. Our moms and dads, and you and I were taught to pot early (about a year) and quite authoritarian.
In those days, there were no diapers and washing machines, and the post-natal leave ended very quickly: mothers often went to work when the baby was not even a year old. And in the nursery-garden the children who were not accustomed to the pot were not taken or were taken with great reluctance.
So I had to teach.
Today, views on schooling children to cleanliness have changed. In some countries (in Israel, USA, France), diapers are not removed from children up to 3-4 years old, and at night to 5-6 years.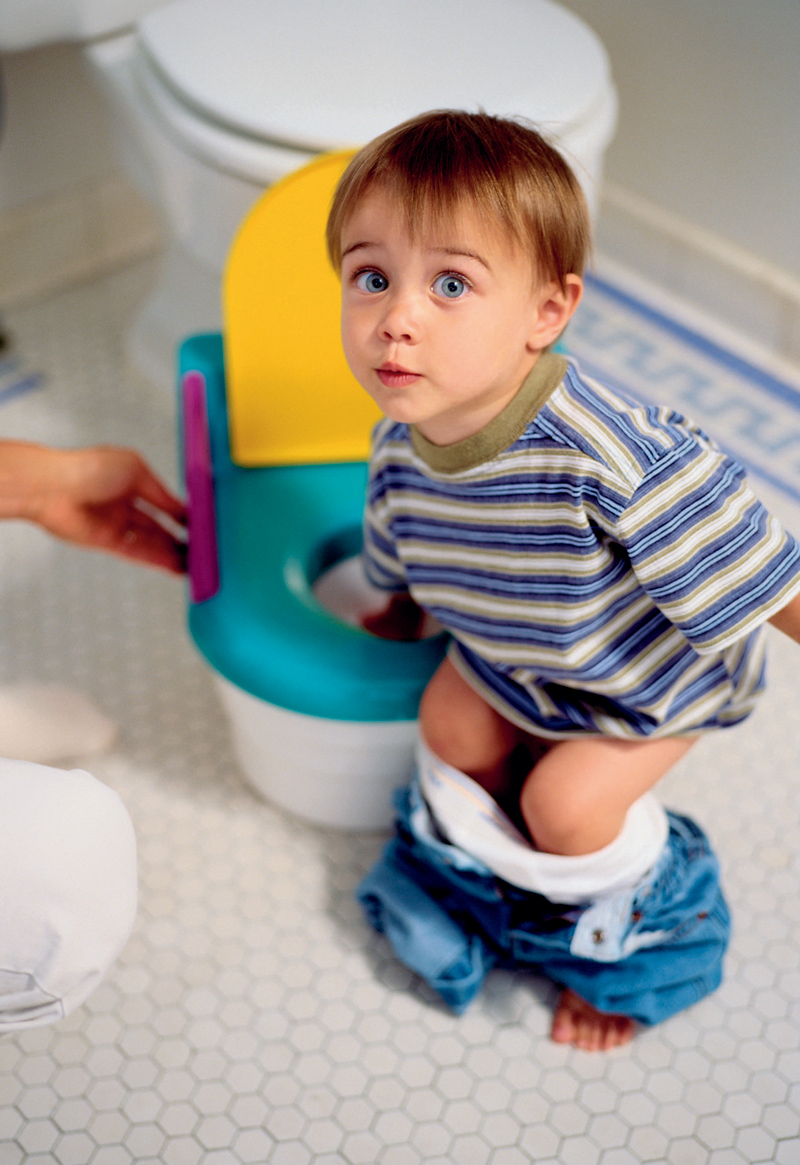 Most babies are ready to meet with a pot in a year and a half to two years. To determine whether your child is ready to abandon diapers in favor of the pot, you can on the following grounds:
He watches with interest as you use the toilet and helps flush the water.
He is uncomfortable walking in wet diapers, he tries to take them off and gives you to understand that he would prefer to be dry and clean.
Increasingly, his diapers remain dry in the morning and during sleep.
He lets you know when he wants to pot.
He began to walk in a big and small way at a certain time.
How potty training will take place is also related to the sex and some features of the baby's character. Girls usually start using the pot a little earlier than boys, and, as a rule, this process causes less difficulty for girls.
Some children can quickly move from step to step (for example, learn to go to the toilet in a small way, then in a big way, and eventually stay dry all night), others linger on at some stage for several months, and this is normal. Do not be ashamed and punish the child if he is described. With such actions, you can cause strong resistance, and toilet training will be difficult.
But excessive joy and gifts about dry panties will be superfluous, the child may get the false impression that he is doing something out of the ordinary.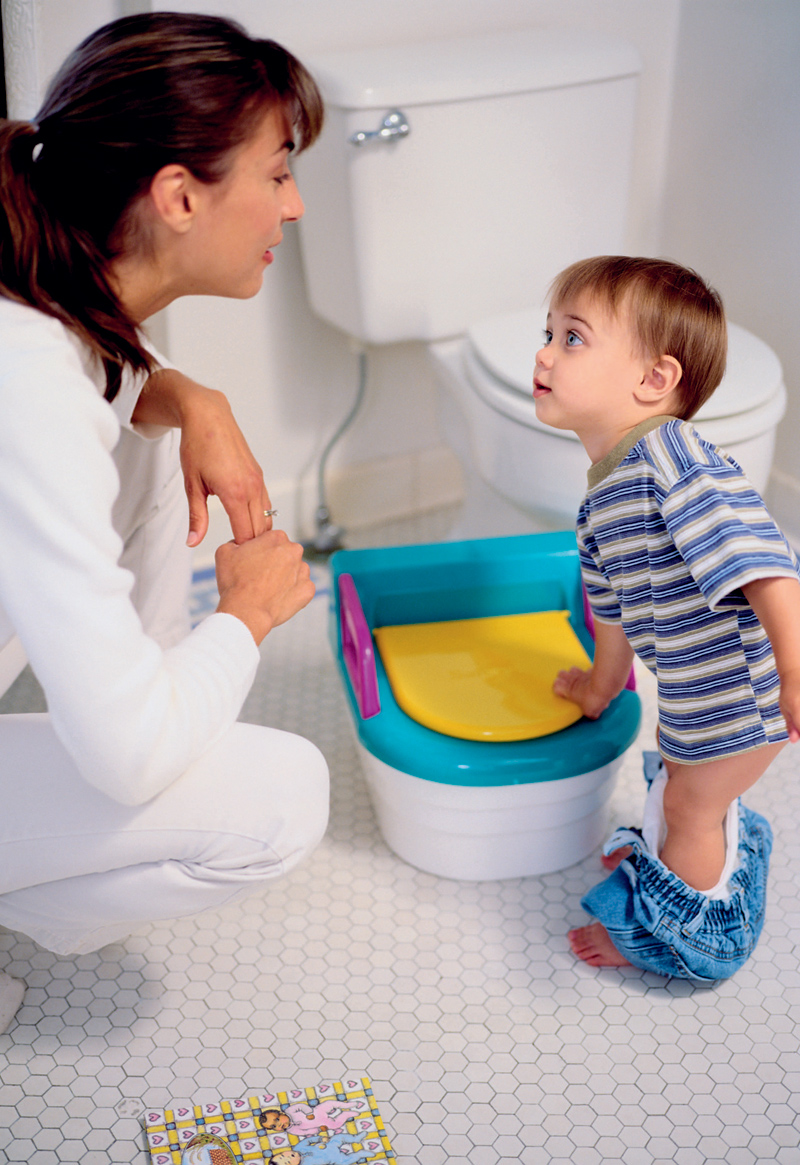 When teaching your child to the pot, it is important to remember that this is a process that requires time, patience and a loyal attitude towards small "accidents". It is necessary to take into account many things, from the state of health and mood of your child to the configuration of the pot and its location in the house. The "potty" theme for parents is one of the most burning along with the themes of sleep and nutrition and often raises many questions and doubts.
And, of course, planning to get acquainted with the pot, it is worth choosing the most peaceful and stable period in the life of the child and the whole family.
Several situations where the child should not be taught to pot:
You wean the child from the breast or bottle.
The baby breaks up with the nipple.
Your family is in a state of moving.
Pre-divorce situation or divorce.
The child has just gone to the nursery or kindergarten.
The kid is sick or just got sick.
You have recently given birth or are awaiting the birth of your second child.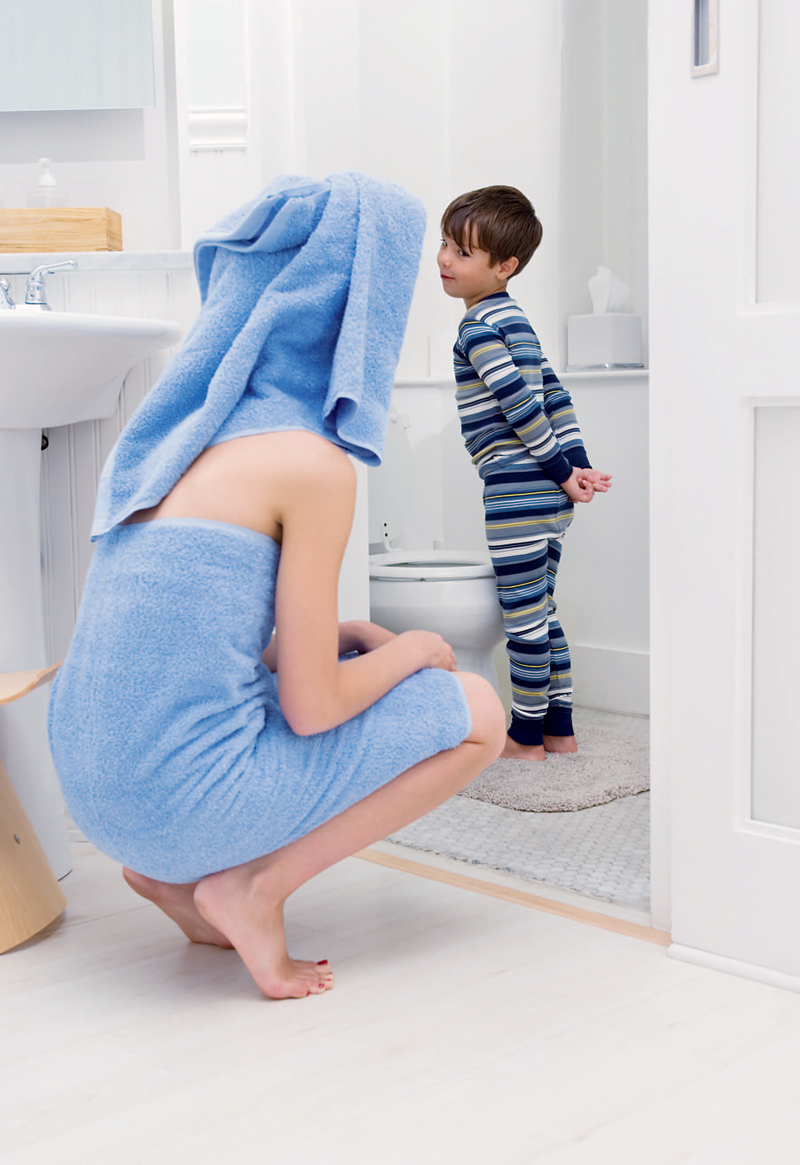 If at last the favorable moment is chosen and you have begun to get acquainted with the pot, remember that some "forgetfulness" and wet pants cannot be avoided. If the baby is writing, tell him: "It's all right.
This happens! "Encourage him, let him know that" mistakes "happen and no one is immune from them.
"Let's go change clothes." Someday you will definitely learn to use the toilet! "By saying this, you convince the child that he will be able to go to the toilet on his own – and this is exactly what he needs to hear after failure.
Even if you are dissatisfied with a small "accident", phrases like: "How many times have I told you that you cannot write in cowards!" Don't make sense, because it has already happened.
The baby will not be able to rectify the situation and will feel helpless and ashamed.
If his pants are sometimes wet, it's not about disobedience and "unconsciousness". He only learns to control the functions of the body, and it is not surprising that control over them from time to time fails.
If the baby has "made friends" with a pot and doesn't have diapers for the day, it's time to think about how to teach him to stay dry at night.
Reduce fluid intake after 6 pm, but do not completely exclude. If the baby asks, be sure to give a drink, but a little.
Put on the kid's waterproof panties at night and be sure to take to the toilet before going to bed. If the child stays dry for several nights in a row, praise him, mark his success with a sticker. In no case do not scold or take away the reward, if the baby is written. After 5 "dry nights" in a row, try to put on his usual panties.
While the baby is getting used to staying dry, be prepared for the appearance of "night surprises." Buy waterproof covers on the mattress and disposable diaper, this will make your life easier.
| | |
| --- | --- |
| Potty Schooling in the USA | The initial age of schooling |
| 1920–1940 | 12 months |
| 1941–1960 | 18 months |
| 1961–1980 | 2 years |
| 1981–1990 | 2.5 years |
| 1991 to the present | 3 years |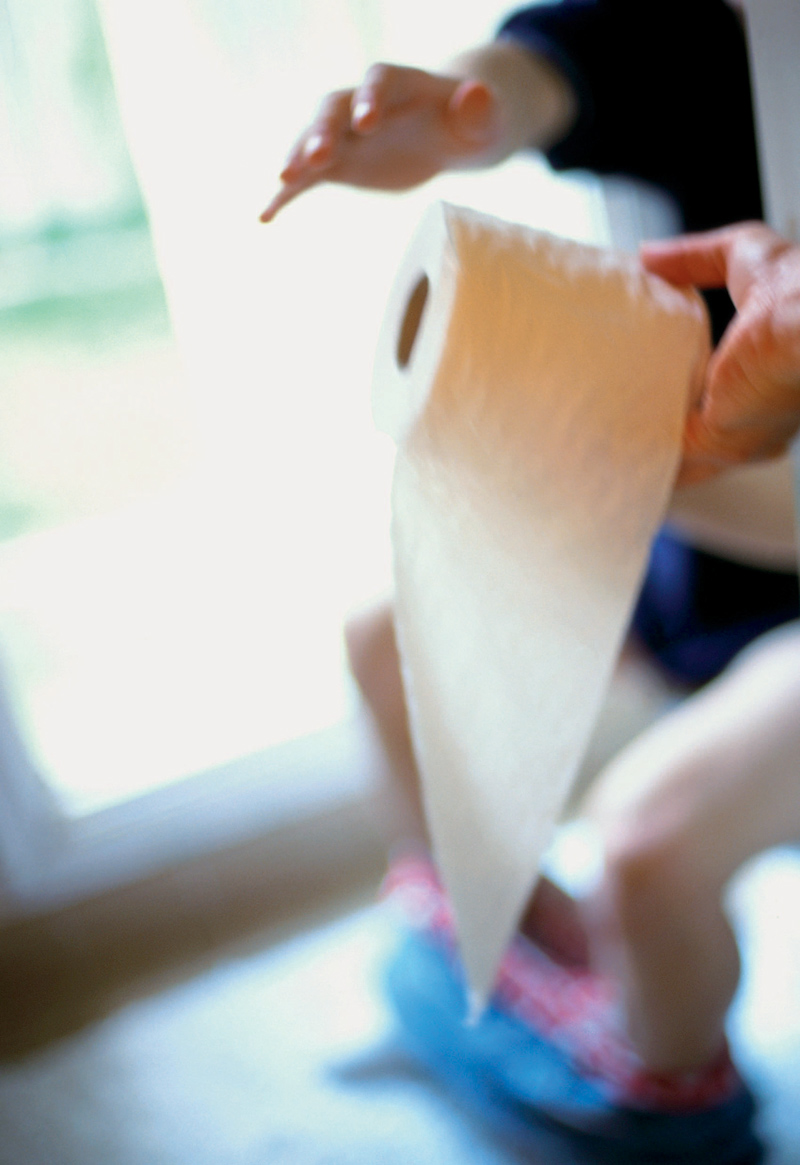 The delicate topic of potty habiting often arouses uncertainty and fear among parents. Often this is due to the fear of taking on the matter too harshly or, on the contrary, showing excessive loyalty.
In this regard, many questions arise.
Problem: My child is ready to use the toilet, but refuses to lower it.
Solution: Many children go through the preparatory stage, when they do not like to see how "their part" disappears in the toilet, so they are opposed to lowering their feces. Explain to the baby that in this way our body gets rid of what it doesn't need, it does not lose anything important by descending.
A little of your patience and time, and the question will be removed by itself.
Problem: My daughter described in the car, should we wear a diaper every time we leave the house?
Solution: If you try to drop diapers, it is best to use them in rare cases. When you drive a car with a child who is just learning to use the toilet, take a pot with you.
If necessary, you can always make a stop for the child to go to the toilet. And do not forget to take him to the toilet as soon as you reach your destination and again before you go back home.
Problem: The son went to the pot for about a month, and now he says he wants to wear diapers again.
Solution: This may be due to the fact that someone from the family members prevented him at the most crucial moment. Or there have been some changes affecting the life of the baby. Do not insist on using the pot, you can temporarily return to diapers.
Do not worry, this sometimes happens with children, but soon everything will come back to normal.
Problem: We plan to send the child to kindergarten, do we need to accustom him to the pot?
Solution: If you decide to take your child to kindergarten, you need to take care of cleanliness skills in advance. The child will feel more comfortable and more confident in the garden if he doesn't have any difficulties with wet pants.
It is also important to teach him the rules of personal hygiene. It is unlikely that he wants the ass to wipe his ass.
In general, he needs to learn the whole "process" from beginning to end.