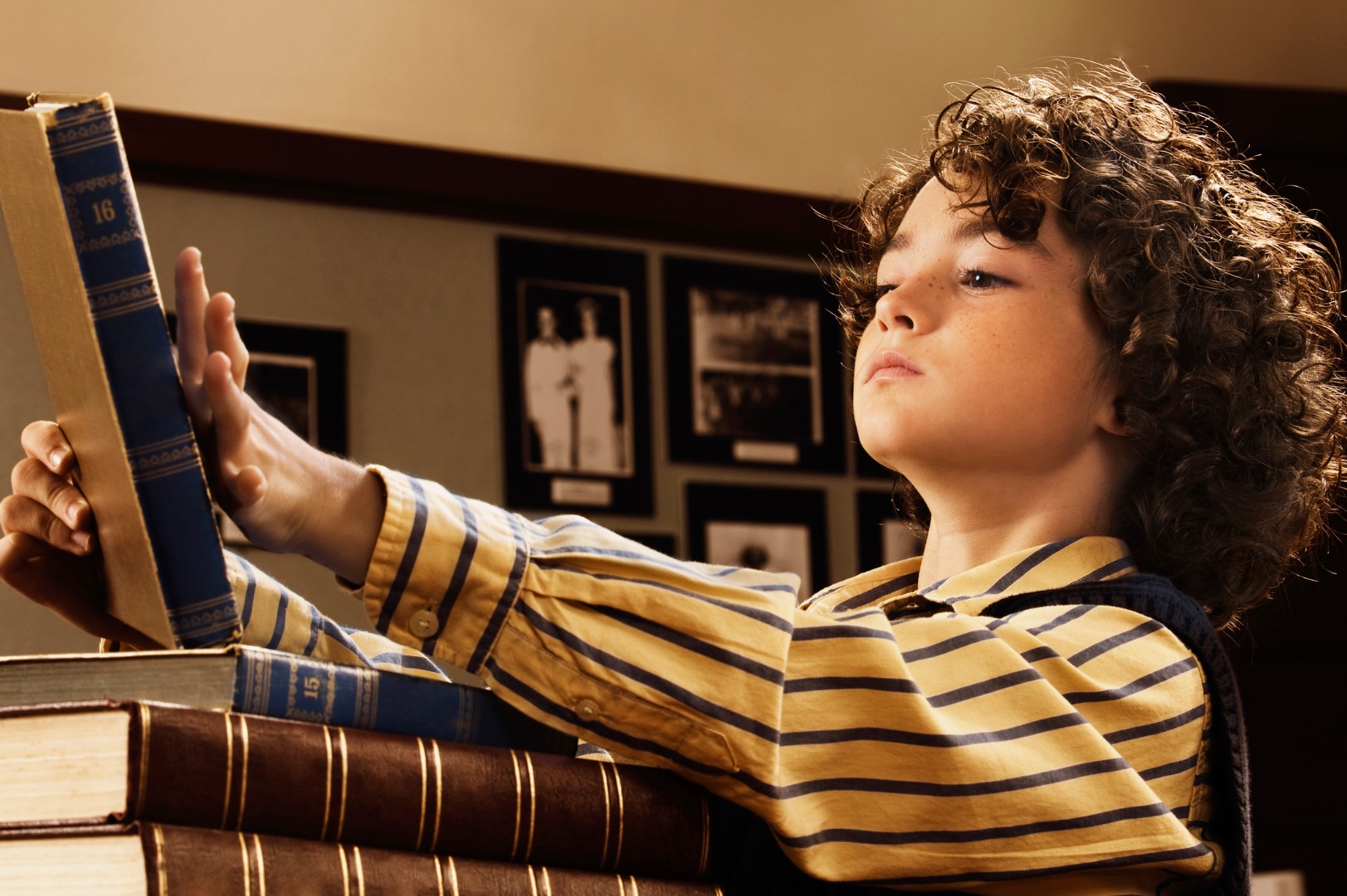 Partly because they start training in unfavorable conditions. "Three out of every four boys in a typical kindergarten group are much more physically active and less developed intellectually than girls," said kindergarten teacher Nadezhda Volkova. But in a preschool institution, children are required to sit quietly and complete tasks on paper, draw, paint, glue applications, sculpt from clay, or just play softly. The teacher at any classes focuses on girls – they quickly focus, concentrate attention. And the boys still swing, the lesson is coming to an end.
And less time is spent on active games in kindergarten, especially if the weather is not conducive to long walks. " This trend has turned the premises of the kindergarten group into a place that is not particularly attractive for boys.
Scientific studies have shown an amazing difference between the brains of 4 year old girls and boys. As a rule, the frontal lobes of girls — an area that captures external irritations — are much more active than boys, and develop at an early age.
Also, the female brain is naturally programmed to produce more serotonin, a chemical that stimulates self-control. Girls begin training, having a greater ability to focus attention for a considerable period of time and to follow multi-step instructions.
Boys are much more distracted, and it seems that they are restless. "The ability to concentrate attention develops in boys by the age of 8, but, as a rule, before they grow up, they can concentrate on something for less time than girls. In fact, half of the 5-year-old boys are unable to hold attention for more than 20 minutes, says child psychologist Anna Vorontsova
Unlike girls, boys are focused on physical activity. They find it much harder to sit still than a girl of the same age.
Boys also have significantly higher levels of dopamine, a chemical that helps body movements and information flow in the brain. American researchers have suggested that physical activity improves the memory of boys.
The male brain, as a rule, enters the period of minimal activity much more often than the female one, so squirming and movement really helps the boys to "cheer up" and, accordingly, it is better to assimilate the information.
Most of us learned to read only in the first grade of school. However, today children are expected to master this skill by the end of kindergarten.
Educational standards have changed, but childish nature is not, and pushing for early mastering of reading harms boys much more than girls. Female representatives in the brain area responsible for speech have more nerve endings than men.
Therefore, girls usually start talking earlier than boys, it is easier for them to build long sentences. Accordingly, in school, in reading and writing lessons, girls usually outperform male peers.
During a large-scale study of the University of Technology in Virginia, it turned out that the brain zone responsible for speech in an average 5-year-old boy is equal in size to the same zone of a typical girl of three and a half years. (And vice versa: the brain area responsible for mathematics and geometry in boys is formed a little earlier than in girls).
If you force the boys to read before they are biologically ready for this, it will do them more harm than good. Girls often become "stars" of the class in the early years of school, while boys try to catch up with them and are frustrated. Recently, primary school teachers increasingly say that the complication of the primary school program does not benefit the majority of boys.
By the age of eight, many of them decide that studying is a waste of time.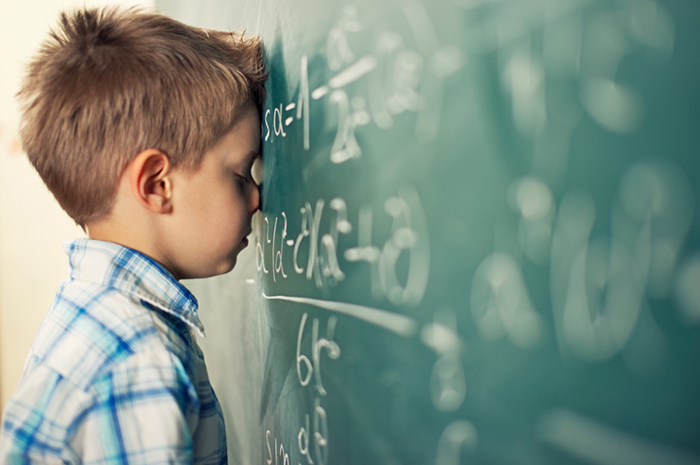 Find a suitable kindergarten.
Nikita is a typical active, energetic five-year-old boy, but his kindergarten teachers never approved of his stormy activities.
"They tried to calm him down all the time," says Nikita's mother, Daria. – The teachers did not like his increased activity; they repeatedly told me that his learning abilities were below average, despite the fact that he knew all the letters of the alphabet, he knew many verses by heart and could count up to one hundred. I consulted a psychologist – my son did not show signs of attention deficit hyperactivity disorder (ADHD) and I calmed down. However, in the first grade he also had problems with academic performance and behavior.
He spun in class, listened attentively to the teacher, because of this he made stupid mistakes in tests and controls. "
Since boys learn best in action, an "academically rigorous" approach may suit your child worse than a "play" environment. To get a true picture, visit the groups in person. Talk to your caregivers.
Ideally, the teacher should actively use the game elements in any kind of training. Find out what filled the pause for the rest. Independent games give children the opportunity to spend excess energy and at the same time stimulate important social connections.
Ask how much time is spent on physical activity.
Let the child do what he likes.
Whatever it is – dinosaurs, cars or baseball – your son is probably very passionate about something. Maintain his passion by buying books on the subject, visiting museums and libraries, building models and watching documentaries.
Your son himself will choose such valuable languages ​​for him, mathematics, natural or social sciences, which will increase his motivation to learn. Ask the school if there is a circle on a subject that interests him most.
Talk to the teacher – he will be able to make a report on lessons on the world around him, on some topics in mathematics and literary reading on almost any topic.
Give him a break.
Of course, nobody canceled homework, but keep from reading and writing right after school. After a long day in class, boys need a little time to run and play ball. Give him the opportunity to move, and this will add to his activity during homework.
Boys need the ability to let off steam at least at home, then at school it will be easier for them to contain their impulses during the lesson.
Do not label.
Full of energy, emotional boys, if they don't attract the label of ADHD, they are worried about the teachers they share with their parents. If the teacher is concerned about his behavior or attention, ask for details. "A frustration on a chair during a long lesson should not worry too much, unlike other signs: it is worth being wary if the child demonstrates a regular inability to follow the instructions of the teacher, constantly interrupts others or shows dangerous, impulsive behavior (for example, constantly running out to the stairs, where to go during the change is prohibited), says child psychologist Anna Vorontsova.
Listen to his emotions.
It is no secret that girls are emotional enough and for them any manifestations of feelings are quite natural. But this does not mean that boys should react calmly and stoically to all failures.
And the more attentively you will be to their bad mood, the easier it will be for them to experience failure and not be disappointed in their studies.
Long notation to anything. Boys react briefly to the emotional factor.
Set the tasks briefly and clearly, your son must understand what they want from him from the first sentences, if you go into lengthy explanations, he will simply turn off.
Give room for thinking.
Boys tend to think more interesting and unusual than girls. They do better search activity. In any assignment, it is better not to fully explain and suggest searching for a solution.
But the thoroughness of performance in the male half of the population is lame. Any primary school teacher will confirm that male names are extremely rare on the covers of notebooks with perfectly-designed tasks.
Boys are not interested in design – it is necessary to teach them to order in this direction, gradually, every day and in no case to push.
Pay attention to fine motor skills.
Where the work of the fingers is needed – to hold the pencil, fasten the zipper, collect small parts, the boys are the losers. Therefore, they should have more exercises for developing fine motor skills than young ladies.
Constant training will allow them to relieve the stress associated with learning to write.
Think about whether it's too early to send your son to school.
Today there is a tendency to send children to school early. Six and a half or seven and a half years is a big difference.
Talk to his kindergarten teacher and psychologist to see if he is ready for the next step. If a boy plays with other children without any problems, shows interest in books, letters and numbers, can focus on assembling a puzzle or drawing for at least 20 minutes, he may be ready.
If you decide to wait, do not be afraid that the child will fall behind their peers. "The educational process is not a race," says children's psychologist Anna Vorontsova. "His goal is not to see who came first, but to develop a love of learning. And if this means that you give a six-year-old boy the opportunity to drive a ball in the yard instead of practicing with an extra year, it will not be worse. "