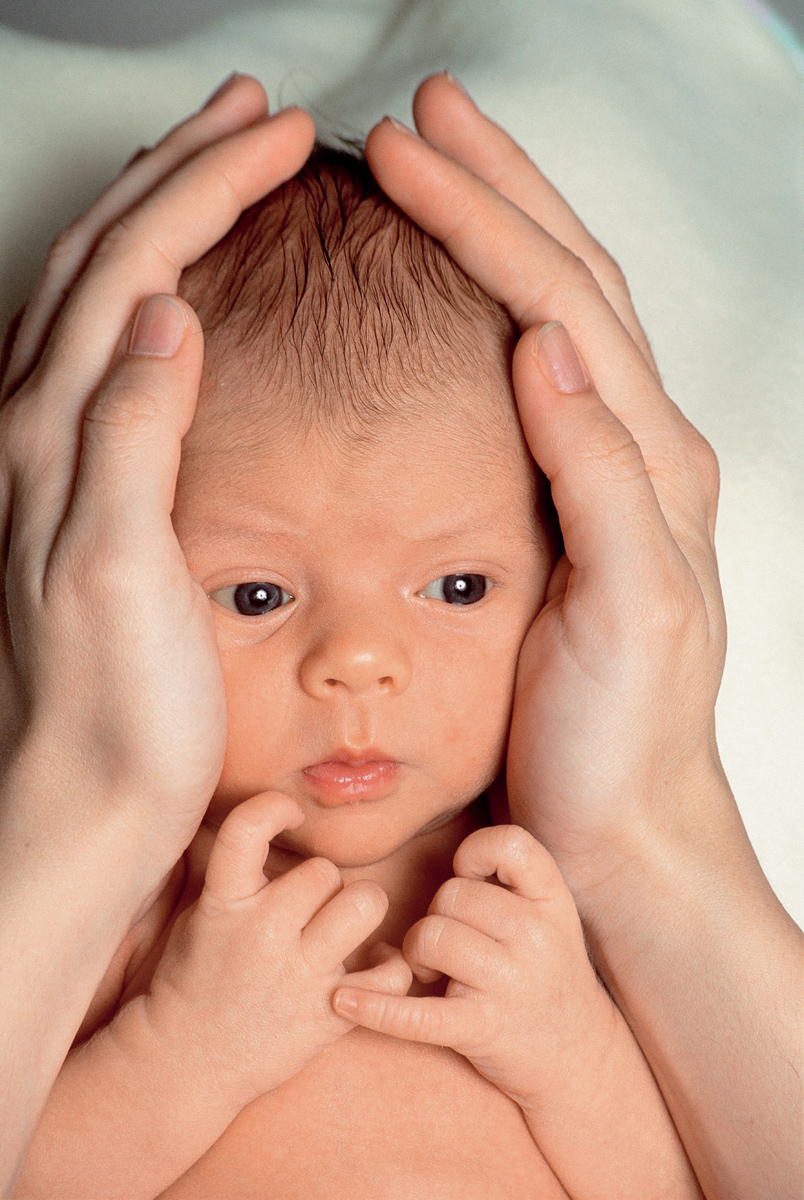 And so, the soft hollow between the bones of the head, the place where they have not "managed" to grow together, is called a large spring. What is it for?
For example, to ensure that the bones of the baby's skull grow harmoniously as the brain increases.
Typically, the width of a large spring is 3 cm, and length – 2 cm (of course, these dimensions can deviate in one or the other direction). If the child feels well, his spring will be flat, sometimes even slightly hollow. However, if the baby's body has any problems, the spring will inflate.
This will happen, for example, in case of increased intracranial pressure. However, the spring can swell even when a completely healthy child cries.
Therefore, before inspecting the baby's head and drawing conclusions about its state of health, doctors wait until its mood improves.
If you slightly push down on the big spring, you will feel that it does not have a "bottom". But, despite the strangeness of the situation, there is no need to worry: the seemingly fragile membrane covering this small cavity, in fact, reliably protects it.
During each visit to the clinic, the pediatrician will measure the baby's head and monitor whether its brain is developing and growing correctly. Interestingly, in normal conditions, the head circumference should be the same as the distance between the top of the skull and the coccyx (immediately after birth, this figure varies between 32 and 38 cm).
In the first three months, the head size increases by 2 cm per month, during the second trimester – by 1 cm per month, during the second half of the year – by 0.5 cm per month and not more than 0.25 cm per month in the second year of life. In numbers, it looks like this: at six months, the perimeter of a child's head is 40–46 cm long, 43–49 cm per year, 46–51 cm per two.
The head of the child grows at a "leading pace", exceeding the monthly norm by 2–3 times.
The spring of the baby is too small, and the head grows more slowly than other parts of the body. In order to understand the condition of the cranial sutures, whether they have grown together before the time and if the brain does not interfere with growth, the doctor will refer the child to an ultrasound or a radiography of the skull.
The bones of the child's skull remain soft and supple, the shape of his head resembles a tower, and his forehead bulges forward.
All this suggests that the baby rickets – a disease that occurs due to lack of vitamin D.