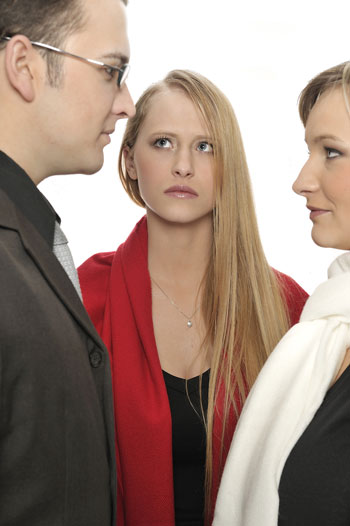 In the new love relationship everyone comes with "suitcases". And in these "suitcases" you can sometimes find a "former" wife or girlfriend, whose presence in the life of a loved one is felt very strongly for various reasons.
If this is because of friendship or children, then do not worry. But it happens that she does not let go of your man, thinking that the gap is inconclusive. If your dear was the initiator of the break in relations, the "former" may take an ambiguous place in his life today.
You are beginning to be afraid of her (after all, does it happen that the fire lights up again?), To criticize (oh, yes, in fact, it is not for him!), To compare yourself with her. In your heart you always think of questions: why did he love her? Why did they fail?
And especially: is it better for him with me (in the sense of not waiting for me and the fate of his former woman?)? How, then, to treat the "former" of his men, not poisoning his life?
Easy as possible!
Your companion sometimes thinks about his ex-lover. And this is perfectly normal, because he had a close relationship with her.
Sometimes he meets with her or even sees her often (especially if they have common children). But if he finally put an end to this past relationship, and usually it is, his "ex" is now for him no more than a girlfriend and / or mother of his children. In fact, if you are worried about these meetings, it means that it's not your man's problem with the "former", but you.
Thinking about her endlessly, fearing her and hating her, you introduce vagueness and give her more importance for your couple than it really is. "Some women experience a feeling of guilt, because it seems to them that they" stole "a man from a former family, and each meeting of her husband with the" former "reminds them of a" crime, "says psychologist Svetlana Zhuchkova. – In this case, try to honestly answer the question: do you respect your husband? And are you trying to take responsibility for everything that happens in your family, including your husband, for your husband?
You made the decision to create a new family together, and therefore each of you is responsible for the choices made. "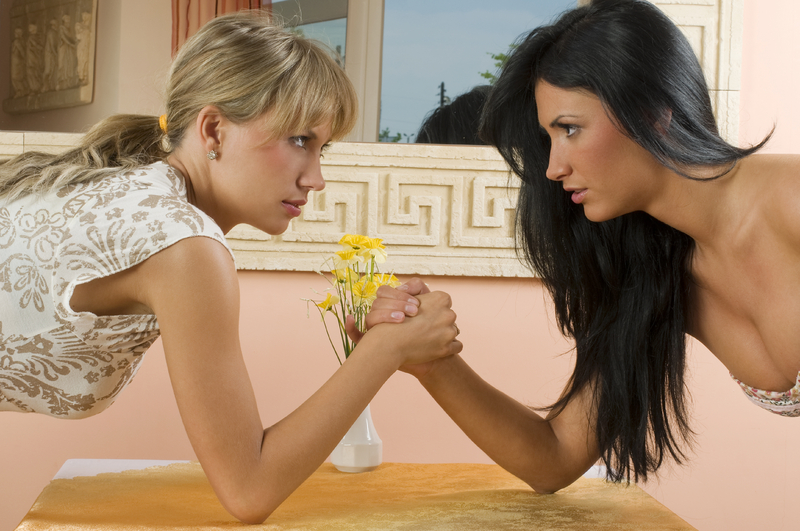 He no longer loves her, but you and his "former" have at least one similarity: you have chosen the same man. This should be enough to not consider it the worst of the worst.
If their gap was difficult, if it was his or her fault, then it is their concern, not yours. You may not judge. If they have common children, think better of them.
After all, for the tranquility of babies it is better that everyone gets along with each other. "Constantly abusing the" former "in the presence of her husband, you lose your authority in his eyes, and your self-worth decreases," says psychologist Svetlana Zhuchkova. – Why? In the eyes of a man, any woman is primarily a representative of the female half of the population, and by insulting your ex-wife, you thereby reduce the authority of all women and, consequently, yours. " Self-worth is an inner, deep education of a person.
This is our internal energy and strength. When we get angry, swear, or take offense, the energy goes away.
We lose our self-worth and stop feeling the taste and joy of life.
No matter how modest your seductive ability may be, do not think that it is much better than you. Are you afraid that you can not stand the comparison?
Then you better meet your "ex" man. And then you stop imagining god knows what. And do not hesitate to ask your beloved what qualities he liked and what not. She will become an ordinary person for you, with her advantages and disadvantages. "If a man, after parting with his former lover, enters into a new marriage, it means that he seeks to get in him what he could not achieve in previous relationships," says psychologist Svetlana Zhuchkova. – In this case, the ex-spouse could not be perfect for her husband.
It is very important for you to have a frank conversation with each other about the reasons for the breakup of a previous marriage. So you better understand what he expects from you and your relationship with him. "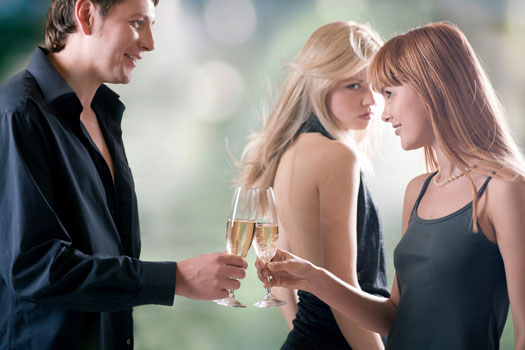 From time to time he tells you about her, using comparisons: "But Masha thought. ", Remembering:" We often went with Irina … ", etc. Sometimes he calls her under one pretext or another, they regularly dine together. In short, you are not paranoid: she really fights for him. Then be careful: the former spouses are the best friends in the world, and this causes difficulties not only for the couple, but also for the children who do not understand why dad and mom are not together if they get along so well with each other.
Do not let the situation escalate. "When you have doubts about the affiliation of your husband only you, you should not keep them to yourself, it is better to speak frankly with him about everything. Conversation will help to get some clarity, but under one condition: you will start it not with accusations, but with a story about your own feelings, – the psychologist Svetlana Zhuchkova advises. – Speaking sincerely about your doubts and the fact that you lack attention, you thereby give your husband to understand how fragile your relationship is and how you want to keep it. Such a strategy will allow a man to appreciate your concern for his family and feel how you trust him. "
Some behavioral strategies can only accelerate the break. The strategy of "attacking" with the use of verbal cussing or even physical violence against the husband's ex-wife will cause your beloved to be primarily rejected from yourself.
When we meet a new person in his life, the first question that he should ask is: "Are you free?". And the point is not whether he is free in life, is he physically cohabiting with someone, but is he free in his head, did he survive his last break? After all, you can consider yourself free, but it does not have to be.
For example, some couples are actually far from the end of a relationship, and separation and divorce are for them only a way to continue communication, but in a different form. "If you suspect that this is happening with your man and his" ex, "you should talk to him," said psychologist Svetlana Zhuchkova. "Maybe it's just a friendship, which is perfectly normal when they had such a close relationship, or harmless affection." Even if it's hard for you to start talking about this topic, don't regret it, because omissions are more dangerous for the couple than a frank explanation. "
According to a study among unmarried citizens from 8 European countries, 22% of French people don't want to hear about their former (they are the most jealous of Europeans), followed by the Italians, who showed a result of 20%. And vice versa (does British composure require?), Only 14% of Englishmen and 16% of Englishwomen are afraid of a similar situation. But in general, men are jealous of women.
As for women, opinions are divided … If 28% of Dutch women maintain good relations with their former husband, then 5% of Swiss do not share this opinion. As for Austrian women, no one would like to see an ex-wife among the friends of her chosen one.
And only 4% of Russian women approve of meeting a spouse with the former (or former).