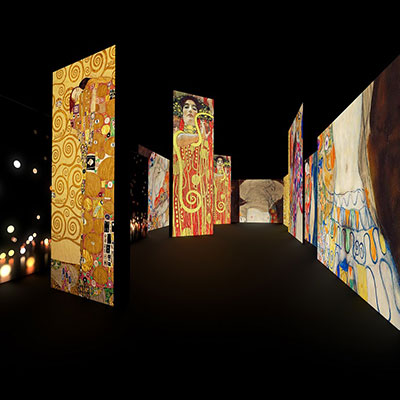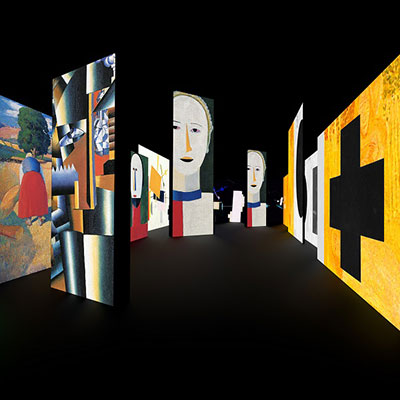 At the Great Modernists exhibition, visitors will see the works of nine of the most significant representatives of the modernist era – Paul Gauguin, Henri Rousseau, Henri Toulouse-Lautrec, Gustav Klimt, Paul Signac, Edvard Munch, Amedeo Modigliani, Wassily Kandinsky, Kazimir Malevich. About 1000 works from more than 20 museums of the world will be shown on multimedia screens.
This is a great opportunity to make the whole family a trip to the world of modern art and to acquaint the child with the works of great artists in a modern form.
The 50th, 75th, 100th, 200th and 250th participants from among those who answered correctly will receive an invitation for 2 people to enter the exhibition "Great Modernists. Revolution in art ".
5 pairs of tickets are being played.
The exhibition will run until May 31. Exhibition site: www.greatmodernists.com
The quiz lasted until May 15th.
PAYING ATTENTION: each participant has the right to answer the quiz questions ONLY once! In the personal data after the quiz questions you must specify the real name and mailing address.
The editors will send prizes ONLY to the addresses indicated in the questionnaires and ONLY to those who are listed in the questionnaire. If deliberately false information is provided, in accordance with the general terms of the tenders, the participant will be removed from the competition, and the prize will be transferred to the next participant.
For providing false information and violating the rules of participation in the quiz, users will be blacklisted without the right to participate in our quizzes and contests over the next 3 months.
Bobkov Oleg (Moscow)
Schulze Marina (Moscow)
Kharitonov Sergey (Moscow)
Demidova Lyudmila (Moscow)
Komarova Anna (Khimki)