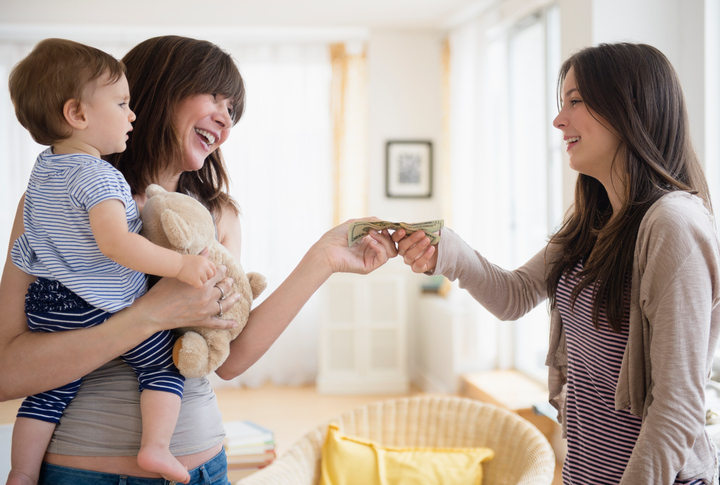 In the Russian consciousness, the grandmother has no competitors. Firstly, she is a native person whom we have known well for a long time. Her character, habits, moral attitudes and educational techniques are known to us.
Secondly, the grandmother, with rare exceptions (everything happens), loves her grandchildren sincerely and wholeheartedly. This means that she will not harm the child and he will be safe with her. However, the nanny also gained a lot of merit, which many do not even realize.
To begin with, it is easier to negotiate with a professional who knows his business. Nanny, by definition, will stick to your attitudes in the most fundamental questions for you. With grandmothers, disagreements will almost certainly arise.
What only is one their ineradicable need to pamper children without measure. And the nurse will not complain about how hard it is for her to sit with your child, and will not periodically remind you that this "hard labor" will bring her to the grave ahead of time.
And, of course, she will not interfere in your relationship with your spouse, which is practically impossible for any grandmother. Capitally settled in the family nest of a son or daughter, mother-in-law or mother-in-law usually turn into a full member of the family with the right to vote and their own opinion on any account.
So, making the final decision, both pros and cons of both candidates will have to be taken into account.
Choose a nanny – a difficult task, but it is feasible. It is necessary to pay attention to the key points at the stage of acquaintance, however, a number of points will have to be monitored after the nanny starts work.
It would not be superfluous to think about the most common mistakes of parents, which prevent the nanny from performing her duties and turn even the sorceress Mary Poppins into a helpless schoolgirl.
Nanny, unlike grandmother, you know badly and hardly ever get to the end. Her character, habits, ideological orientations and fundamental life credos will not appear immediately, and most of the iceberg will remain hidden for you forever. It sounds scary, but it's more than natural.
To assess the degree of adequacy of the applicant will help detailed conversation on the shore. At the interview stage, you should find out how the nanny solves routine household issues.
This moment is directly related to the safety of the child. If the "domestic" culture of a nanny is very different from that adopted in your family, you will be uncomfortable.
For example, some people wipe spilled compote with a tablecloth simply because they consider this gesture to be the norm. And someone does not wash his hands, coming out of the closet, because he trains his immunity and the immunity of others. So they do both at home and in all other places.
Your first task is to announce, in the smallest detail, what hygiene rules you consider normal (wash your hands with soap and water before you start cooking or pour water to a child, take off your shoes strictly on the rug, peel apples and cucumbers, and . P.). Remembering all the instructions to the nurse will be difficult, so it will be better if you give her a memo in printed form.
It is also necessary to discuss in detail with the nanny options for behavior in controversial or critical situations. When children face an obstacle or a ban, do not get what they want, they, as a rule, loudly protest, get seriously upset or show aggression.
You must tell the nanny what moments your child perceives especially sharply and how you yourself behave in such cases, including what you do when the baby begins to cry or fight. It is also important to explain which points you always insist on, and when you consider it possible to show flexibility, compromise or give in to the wishes of the child.
This information will visibly facilitate the nanny's task and help her to adhere to the same line of conduct with you, which is very important for the child.
Clearly prioritize. But first of all, not for the nanny, but for themselves.
Otherwise, she will not be able to understand what you are expecting from her. Determine in advance what you want to strive for: to foster independence in the child and to maintain close emotional contact or to ensure impeccable comfort and to strictly observe the regime.
This is a matter of principle. Depending on your landmarks, the nanny will understand what is more important to you: so that the child learns to dress himself or to walk strictly from 10 to 12, for which she will have to dress him himself.
And she will know how to act if the baby falls: immediately fly up, comfort and put on his feet or give him the opportunity to overcome the difficulty on his own. Psychologists recommend hypertreatment refuse. It is better to adhere to adjustable schedules and stimulate independence in the child at every opportunity.
A life in which there are no difficult tasks and obstacles hinders the development of the child's psyche. The same goes for emotional contact: let the kid learn not 10 new English words, but only 3, but he will not lose interest in the classes and will not hate the nanny for excessive diligence and aspiration to fulfill the standard set by you by all means. Do not forget that for most nannies the main task is to do everything, if only the child does not cry, because they are trivially afraid of being fired.
In order to achieve this cherished goal, they do a lot for it and fulfill every whim instantly. But if you state your position in detail and give the nanny clear guidelines, this fear will noticeably decrease and the crumb will only benefit from it.
It often happens that parents make nanny obviously impracticable requirements. For example, a mother cannot cope with a baby and dreams that a man from the outside will help to bring perfect discipline in the house, and the baby, due to his experience and professionalism, will love broccoli on the second day and will start to go to the pot. At the same time telling the nanny that while the child wears diapers and eats only sausages with pasta, for some reason does not consider it mandatory.
And when such expectations are not met even after a week, mom starts to get angry. Act differently. There is nothing wrong with frankly admitting: "Yes, I can't cope.
I need your help". Make a list of priorities and give the nurse an opportunity to solve them one by one.
At the same time, teaching a child to lace up shoes and brushing his teeth is a useless and very ungrateful occupation.
Be prepared for the fact that a child can genuinely become attached to a nanny and even love her. Sometimes the sympathy grows to such a size that emotional cooling occurs between the baby and the mother, which was not there before. But this does not mean that the crumb began to love you less.
Mom in the life of every child will always be in the first place. Just from the nanny he gets what he needs right now: attention and emotions, and also – a faithful partner in games.
If you want to restore contact with the baby, select at least 15 minutes in your schedule twice a week. It must be a time when you will be completely and absolutely immutable at his disposal. Remember: games always involve the most joyful moments in the childhood of each child.
And think about the fact that your baby does not live with you, but with a nanny. It is for this reason that in your free time, which you are ready to devote to a child, it is better to do with him what is interesting to him.
Rest assured, the good nanny does that, which is why attachment only grows stronger.
Hush the water By the grandmother the child has become accustomed, because she sees him from birth, and you need to look at the nurse. It is extremely important that in the first month of mutual adaptation between her and the baby, emotional contact arises and affection begins to form.
So that nothing interferes with the delicate process, do not plan for this time any sudden changes in the life of the baby.
Be objective: you are the boss for the nanny, and she treats you with caution. You will not, of your own will, confess to the boss that you have missed or are unable to cope with your duties. Babysitter attend similar thoughts when not everything turns out well.
You should make every effort from the very beginning so that she doesn't hide anything from you and understand that she is always ready to listen – if, of course, you want to know what is happening and will happen in your absence. So that the nanny does not become self-contained, at first your only mission is to listen to her very carefully.
Without criticizing, without being indignant, without making comments. Take a supportive position that disposes to frankness.
To do this, at the end of each conversation ask: "How can I help you? What can I do for my part? "If you do not agree with the methods of the nanny, do not get excited, but tell me how you deal with this situation, and ask her to do the same next time.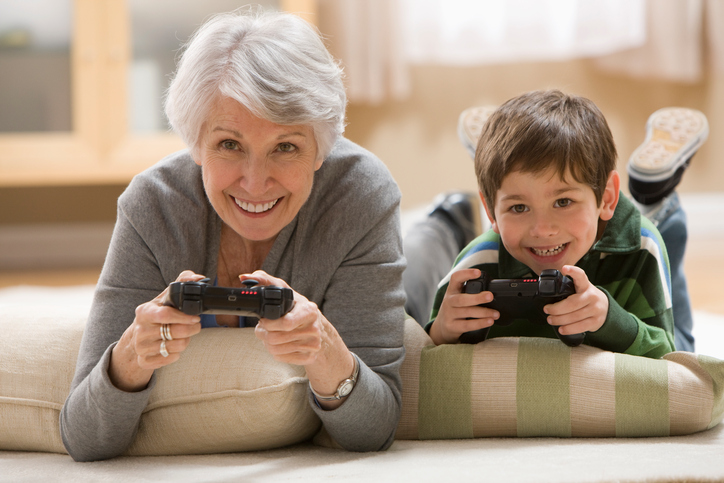 Despite the fact that in our culture, grandparents are still waiting for an uncompromising and self-denying reincarnation as a nanny and a housemaid in one person, there is plenty of trouble and disagreement. If you think that this cup will pass you by, know: even a very good grandmother, upon closer inspection, can seriously slow down the development of a child. Naturally, from the most good intentions.
So, before you decide on this step, especially carefully analyze all the "against".
The first thing to consider is the difference in generations. Your grandmother probably has her own ideas about how to raise children. And if you adhere to modern views, most likely, discrepancies will be fundamental.
In this case, before making a responsible decision, you need to find out if your grandmother is ready to show flexibility and support your position on all important issues. Start a conversation like this: "Times have changed.
It is very important for us to impart these skills and qualities to the child. Do you think you will be able to restructure? "And listen carefully to the answer. Some grandmothers continue to perceive their own children as silly teens.
If your mother treats you exactly this way, it is likely that she has not learned to see you as an adult and an equal partner. And it is unlikely to learn.
This means that neither respect your opinion, nor fulfill your requirements, she will not: they simply will not keep within her head.
If you are lucky and you have two grandmothers, you will have to choose from two options. Moreover, as practice shows, the mother-in-law is not always the worst option. Remember the main thing: only her children should talk to mother.
That is, you will test the soil with your parent, and your husband – with his. In the same way, one should act in cases when the grandmother has complaints or the urgent need to sharply adjust her pedagogical initiative is born.
You need to think a hundred times if you or your husband has a difficult relationship with his mother, even worse – painful. For example, if a spouse refuses to talk with his parent about baby care and offers to do it to you, the signal is alarming: a reasonable dialogue is unlikely to succeed. Perhaps your husband even loves his mother very much, but he cannot communicate with her, because there is no emotional contact between them.
In this case, the tangle of contradictions will have to be unwound to you, moreover, every day and without a noticeable result. It is worth pondering whether it is reasonable to plunge your family into a zone of hidden or open conflicts.
The same applies to you: if you communicate with your mother is not easy, calmly relate to her methods of education and find compromises, perhaps, will not succeed.
Many grandmothers go too far and allow their grandchildren to twist the rope. And this is dangerous. Borders are necessary for a child like air, they help him to feel confident and calm in our complex world.
It is extremely important that in the house where the child lives permanently, there should be a set of clear and indisputable rules. Under grandmother, a child should not be allowed to do everything that his parents forbid him.
But this is not a reason for harsh criticism and extreme measures. First you need to talk with your grandmother.
The essence of the conversation should be reduced to the fact that to love a child does not mean at all to fulfill every whim, but to stimulate his development and, above all, independence in every way. Yes, "here and now" he is so comfortable and comfortable, but after only a couple of years he will begin to notice that, compared with peers, he doesn't know much.
If you do not let him cry, get upset, angry, overcome his negative emotions, he will not learn to wait, endure, try. If all the time to entertain him, he will not know the charms of loneliness and will not learn to cope with boredom.
And the absence of all these key skills will make his life very difficult as soon as he starts school.
There are grandmothers who idealize their grandchildren. They stubbornly ignore reality, do not see any flaws in a child, and everything he does is greeted with enthusiastic ahs and loud applause.
Matters of growing up baby will never worry them: for them the grandson will forever remain the youngest member of the family. If you try to tell such a grandmother that the child must learn to dress on their own, she will immediately answer you that he is already doing fine.
The problem is that she really does not notice that the pussy manages to pull only the polnoska himself. In this case, it will also be necessary for the grandmother to describe the remote consequences of her artificial "blockade": if the child does not master the key skills and abilities in the timeframe set by nature, in the future he will feel unsuccessful in the circle of peers growing up and gaining life experience.
If your views on raising a baby do not coincide, you should not take a tough stance. It is worth listening to the arguments of grandmothers, because parents, too, often go too far, especially if they try very hard to be perfect and want to raise the same ideal child. Grandma has the opportunity to look at the results of your efforts from the outside, and it happens that her advice can serve the good service not only to the kid, but to you personally.
Sometimes mom and dad should loosen the reins to start enjoying the fun of communicating with their own baby and life in general.