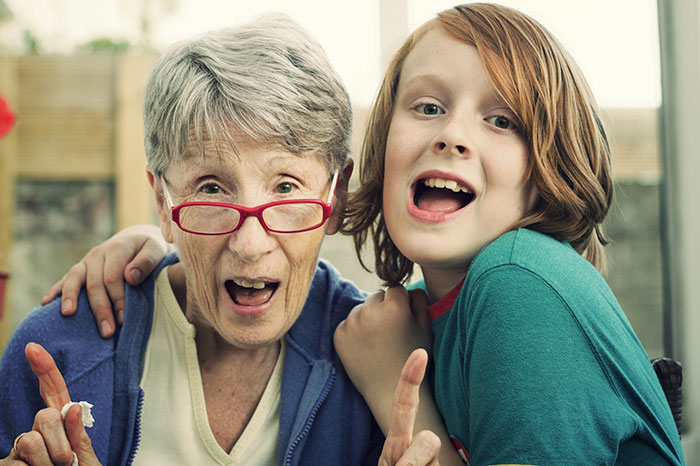 How so? Isn't it necessary to take care of establishing warm and positive relations with the partner's parents?
Striving for the husband / wife mom and dad to feel harmonious and happy too? To arrange for new relatives so that they unconditionally accept you and consider you a worthy member of your family? Of course you need.
But if all this could happen, it would have happened long ago. And it would have happened even not in the first months of family life, but in the first days of communication with potential relatives. "If we met and we are well together – this is fine, if not – this cannot be helped" – the author of the quotation, the famous psychologist Fritz Perls, hardly had in mind precisely the relationship of the daughter-in-law with her mother-in-law, however, to them the display fits no less than any other human connections.
The history of family relations of mankind confirms: good (i.e. sincere, warm) relations between the man's wife and his mother were never expected. Why?
First, the difference in the age of 15–20 years was previously perceived as a huge insurmountable border, which does not allow thinking about friendship. Secondly, there were too many concrete cases, and this forced to value a person simply as an economic entity. Thoughts "why she does not love me" by and large there was no place in my head or time.
Of course, it happened that the evil mother-in-law plagued the young daughter-in-law, but rather it was an exception to the rule. Either there were obvious violations in the "in-law" character, or "young woman" was for some reason not ready for a new relationship format.
Only in the 20th century — with its psychological awareness and social change — did this topic become relevant. The emergence of the freedom to choose a partner and a way of life gives confidence that the feelings of other people, their attitude towards us, we can also regulate, and, moreover, towards positive.
It is difficult for us to stop striving for this, even if something does not work out. As a result, many women are engaged in the topic of their relationship with the mother-in-law for years and even decades, trying to cope with resentment, anger, incomprehension, jealousy, feelings of powerlessness, the desire to prove something. Such a construction of relationships not only does not help in family life, but often deprives her of the very harmony to which she initially sought.
Excess attention to one area always negatively affects the relationship as a whole. For example, a woman who is very concerned that her mother-in-law does not like her may not notice that she herself is not too much in love with her children.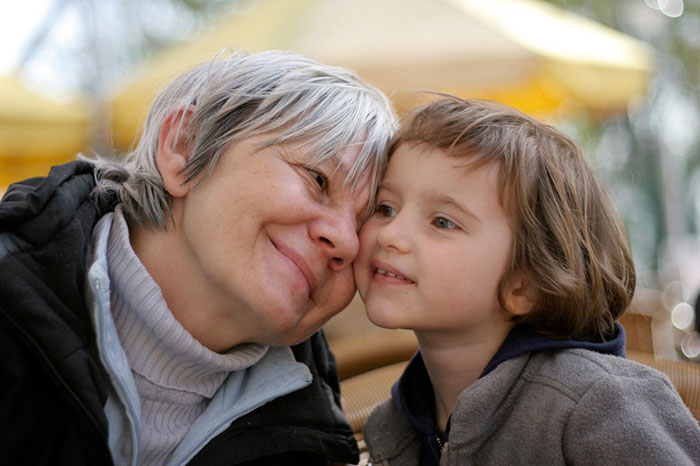 Irina, 27 years old: "Mother-in-law and daughter-in-law, two hostesses in the same kitchen – even conversations on such topics seemed ridiculous to me. This is some kind of Middle Ages – to think how to please the mother-in-law.
My own example dispelled such confidence. The spouse's mother is a woman of modern views, asks to call her "Marina" and to "you", never comes without a bell, she does not teach me to cook soup. But she believes that I am not a couple to her son, and that with me his life will never be the same "as it should have been."
And most importantly, she is very subtle, but regularly hints at it. For example, he says when he sees a new shirt on him: "Nice, but not status. Of course, when one has to take care of the family, it's not up to white-collar workers. "
Or another case. I prepared a cake for her arrival.
My husband asked me to put a second piece to him and together with him received a comment: "Once it was a pleasure for you to go to the theater or go in for sports. Love for sweets always compensates for something. "
It just pisses me off. It is impossible to prove something: turn everything inside out. When we announced to her that we were expecting a child, she, too, could not simply rejoice: "Sometimes children force a man to strive for personal growth."
The emphasis is on the word "children." That is, she was already desperate to fight with me, making her son a man, maybe her grandchildren would help. So it must be understood? "
We are getting used to thinking that in all that relates to relationships, we have played a large role, since childhood. We are taught to do right and honestly, to do good deeds, to give signs of attention and to thank for them. More praise and admiration goes to the child, who quickly learned the poem, painted the bear better than the others, and helped the caretaker arrange the chairs.
Of course, all this is true, but behind such obviousness in the relation "deeds – feelings" we miss many other factors, sometimes very implicit ones. As adults, most people consciously understand this, but deep down they still suffer from hostile or indifferent relationships. Men more, if the "dislike" for them is manifested in a professional environment.
But the representatives of the weaker sex too often begin to reflect on the topic "why my mother-in-law does not love me." By the way, really, why? Well, for example, because she raised a child in the difficult 90s, because of financial problems, she did not have the opportunity to fully enjoy motherhood, and now she just cannot see how you kiss and hug, she feels deprived.
If it were not for you, she would have had time to be mom a little more. Or, for example, because she was a younger and late child in the family and cannot physically eradicate her egoism, therefore she remains "wicked": she sees that you are upset because of her words, and continues to torment even more actively. Or it has a dominant character and has an insurmountable need for at least someone to point at something and show their discontent.
Or you are a brunette, and all her life she painted in an ashen blond, and this fact subconsciously makes her think that her son always considered his mother to be ugly. In general, he just does not like – and that's all …
Lily, Kyra's mother, 7 years old: "My husband's mother just adores our eldest daughter. She spends her weekends, and on weekdays, when there is time, she is always ready to walk, see off, meet from school.
But my mother-in-law hates me. Guess what?
Because I gave birth to her beloved granddaughter. She thinks that I married her son to myself, using pregnancy as an excuse. Openly no longer speaks like this (although in the first year of life it spoiled a lot of blood), but it shows discontent for any reason: I do everything wrong, at the wrong time, not with those words.
If trouble happens, then always the main role in them is mine. Recently Nastya got sick with chickenpox. "It's okay, the sooner the child gets sick, the better," I said, being a snake mother, who "doesn't care what her baby is and where she's." Honestly, I'm sick of it.
She told her husband that I would hear something like that again – I won't allow my mother-in-law to communicate with her child at all. She didn't want her to be born, and now she's making herself a super-grandmother. "
Grandchildren usually appear at a time when there is already an awareness of the value of such communication – a simple pastime with the baby. In addition, the emotions of children are more vivid, and grandparents, communicating with their grandchildren, feel younger and healthier. Another factor in excellent relationships is that the grandchildren give them a chance to get back a little while ago, to do everything that they did not have time with their own children.
Children reciprocate – they also have many reasons to love their grandmothers. For the fact that they do not talk on the phone during lunch and can spend hours with them collecting mosaics. For sincere interest in each of the twenty drawn cats, for special intonations while reading fairy tales.
For a sense of calm and some special warmth. Grandmothers are communication that cannot be replaced by anything else, this is a special view of the world, the ability to think "not to worry, everything will work out" in some difficult situations. Modern grandmothers are different from the "classic" ones — they work, travel, devote time to their personal life, almost never walk in a headscarf — but the psychological qualities that manifest themselves in relation to their grandchildren, they persist.
Children who have experience with the older generation are emotionally more developed, better able to cope with their feelings. Of course, parents should not hinder or complicate the communication between grandmothers and grandchildren.
In the case when your own contacts with them are not very pleasant, you should also clearly divide in your head the roles of your mother-in-law. Sometimes she is really a mother-in-law, with all the features of your interaction, but more often she's just your children's grandmother, kind, caring, able to comfort and cheer.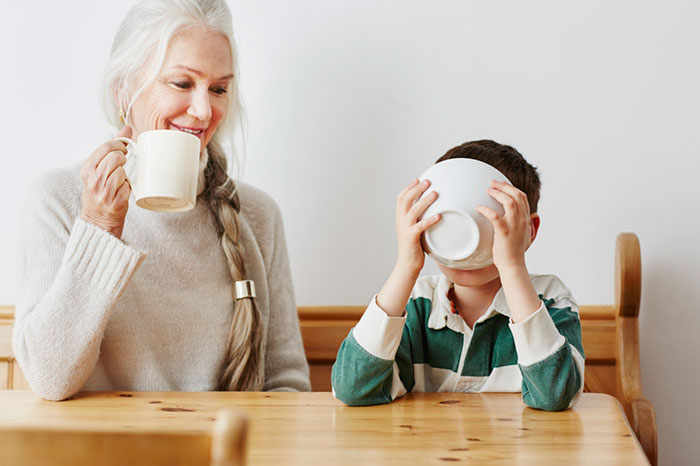 Practically it looks like this: in the presence of a child, no disputes are held between the mother and grandmother, no comments are made, everyone is extremely polite and correct. Mom does not allow herself to talk badly about grandmother, grandmother – about mom.
For many, it is not even necessary to negotiate – the rule, violating which, right there, does harm, is accepted by both parties unanimously. In this case, even being all together in the same territory is not too burdensome. And the child, although perhaps he feels some tension, does not think too much about it, and the harmony of his world, his ideas about the family, is not disturbed by anything.
Much worse, if a compromise on a good relationship is not reached, if the mother-in-law, expecting favor from you, does not consider it necessary to restrain herself.
Olga, mother of Maxim and Martha, 3 years old: "My mother-in-law sits with children for three hours a day, I work in the next room. Sometimes it is absolutely impossible to concentrate, because every minute something like this comes: "Why didn't your mother sew such a suit?
You ask other mothers sew the girls "; "No, I can not give you candy now – mom will be angry"; "Mom did not say that such words are not good boys say?"; "Be at home dad, you could play, and mom does not like when you make a noise." Why so blacken the image of the mother? After all, the same can be said in other words!
I complained to my husband, and he replied: "It's good that everyone is sitting with children: we save on a nurse. Who cares what she says? She doesn't put them to bed with ditties of indecent content. "
I disagree with him. Such an attitude towards their mothers only harms children.
And, by the way, about ditties. Nothing inappropriate in-law, of course, not.
It just makes a lot of mistakes and often puts the wrong emphasis. I have to say it, but I do not want to do it with children. "
Not all situations are winning tactics of waiting. Sometimes it is not worth hoping that the mother-in-law herself will understand how wrong she is. It is more convenient for her, and through communication with children she gives way to her dissatisfaction, and she does not formally do "anything like that."
To act symmetrically, of course, is not worth it – primarily in the interests of the kids. But you need to talk.
Do not argue, do not enter into a discussion about what has been said ("Other mothers may be sewing, and I went to work three months after giving birth, because your son is not able to repay the loan"), but to speak about the essence of the problem , brief and straightforward text. For example: "Do not push me and the children, because I do not do this in relation to you. I hope you understood me correctly. "
As for behavior, speech and appearance, then such severity will be inappropriate. Comments on such topics may be offensive, like no other, and, among other things, these features are difficult to change due to age.
Yes, it is possible that the child will adopt some grandmother's habits and speech turns, but you should not be afraid of this. If children spend most of their time with their parents, it is their behavior and their speech that they perceive as a model for themselves.