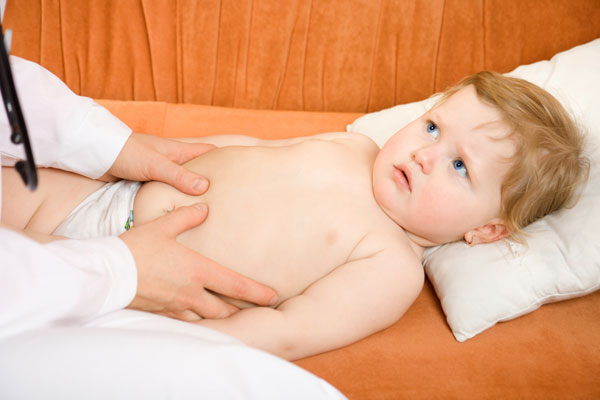 Intestinal disorders are often referred to as "dirty hands disease." The microorganisms that cause them are very diverse. It is impossible to determine exactly what the baby encountered (dysentery or shigellosis, salmonellosis, roto-and calicivirus infection, etc.) without testing.
In any case, with diarrhea, it is necessary to feed the baby (doctors call this procedure rehydration) to avoid dehydration. For this purpose, salt solutions are used (Hydrovit, STADA; Regidron, Orion, etc.). Drugs can also be prescribed medications that debug intestinal motility (for example, Uzara, STADA).
Also used enterosorbents – substances that, entering the intestine, absorb harmful toxins and microbes (Smekta, Beaufour Ipsen). Probiotics (Probifor, Partner; Bifiform, Ferrosan; Bifidumbacterin-forte; Enterol, Biocodex) will help restore the balance of beneficial bacteria, while prebiotics will accelerate the growth of beneficial flora (Hilak forte, Ratiopharm).
Sometimes they resort to drugs that strengthen the immune system (Kipferon, Alfarm; Beefilis, Enzyme). The doctor may prescribe antibiotics only for severe forms of intestinal infections.
Chronic diarrhea is most often associated with impaired absorption of food. Intolerance to milk sugar (lactase deficiency) and cereal allergy (celiac disease) will fall into this category.
Sometimes, diarrhea causes cow's milk protein intolerance and inflammatory bowel disease (ulcerative colitis, Crohn's disease). With frequent stool disorders, the baby will need a course of examination.
The doctor can prescribe the right treatment only after identifying the exact cause of the diarrhea.