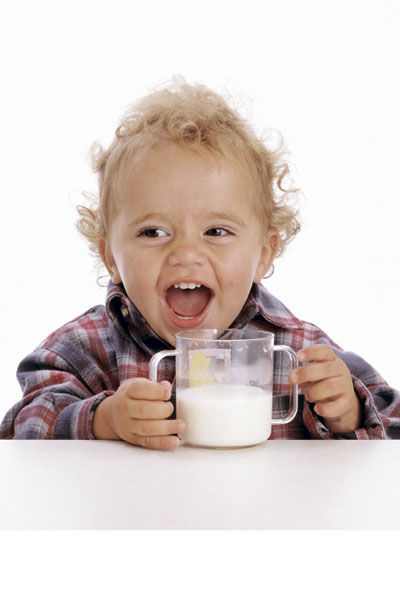 Our grandmothers unanimously asserted that goat's milk is no worse than cow's milk, and in many ways even better. Modern scientists have confirmed this folk omen.
Goat's milk proteins are a priori easier to digest, since their digestion requires less enzymes. Due to this property, it is included in the therapeutic diet for diseases of the gastrointestinal tract and the liver (gastroduodenitis, biliary dyskinesia, chronic gastritis, duodenal ulcer).
In terms of its composition, goat milk is closer to women's than cow's milk: it has more protein, fats, trace elements and vitamins, but lactose is less, therefore, it is better tolerated with lactase deficiency. Another advantage: the absence of alpha-S1-casein protein, which is present in cow's milk and especially often causes allergic reactions. If a baby has an allergy to cow's milk protein, doctors often recommend replacing it with goat milk.
Usually this measure is enough for all the symptoms to disappear. Nevertheless, it must be remembered that 15% of children who are allergic to cow's milk protein develop a cross-allergy to goat proteins.
For this reason, it is also necessary to introduce it into the diet.
Unadapted dairy products should not be given to children younger than a year. Mixtures based on goat milk, which can only be prescribed by a doctor to solve a specific problem, are not included in this category.
After a year and before school, no more than 250 ml (volume of one feeding) can be given to a child, and the daily portion should not exceed 450-500 ml. Half of the daily dose can be offered to the child at night in its pure form instead of kefir, the second to add to the dishes.
Before you offer your child a glass of goat milk, it is important to check its source and prepare it for consumption.
It is safest to buy pasteurized or sterilized milk in the store. If you live outside the city and want to give the baby milk from the neighbor goat, you need to be firmly convinced that the ungulate is healthy.
It is better if your guesses are supported by a corresponding certificate from the veterinarian, although goats have immunity to disease initially higher than many other domestic animals. But even if all the documents are in order, whole milk must be boiled before feeding.