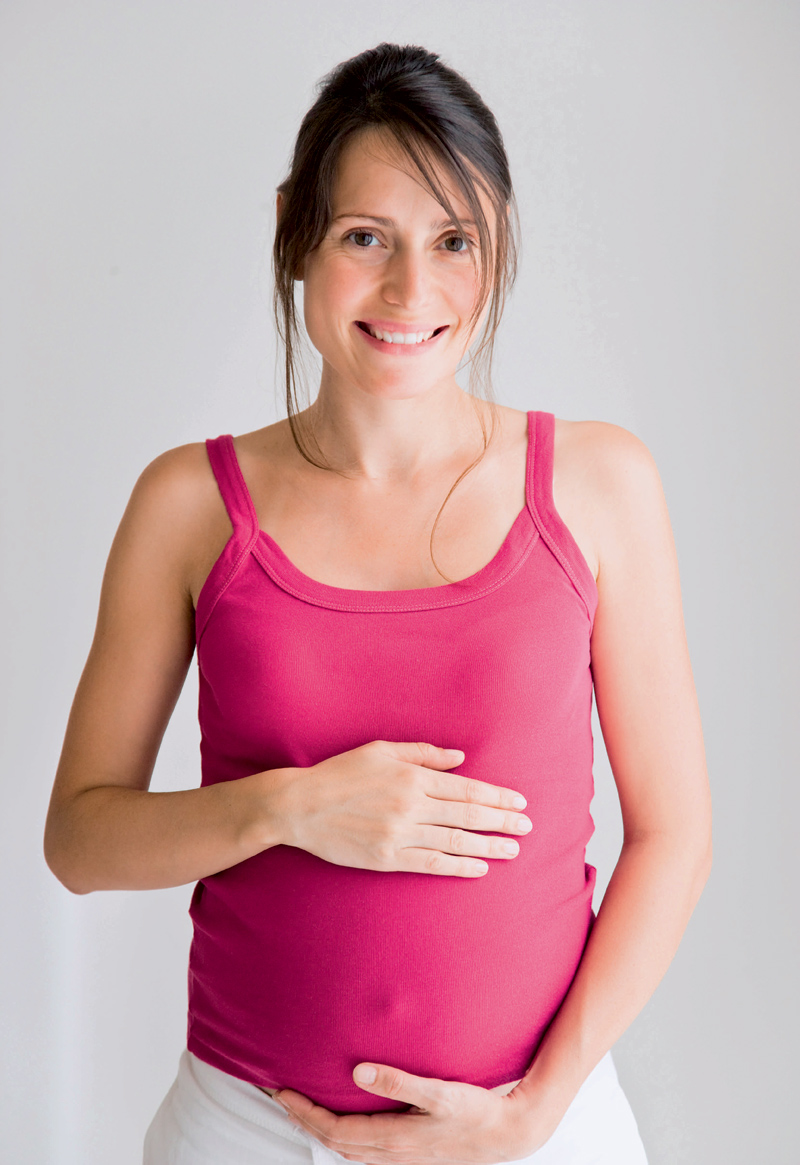 To take care of yourself and the future baby, move. while standing. Frequent changes in body position will improve the movement of blood from the legs to the heart and relieve tension from the back muscles that run along the spine, which will relieve you of the feeling of fatigue in the evening.
Rise often on socks – this exercise improves the blood circulation in the body slightly slowed down during pregnancy and "unloads" tired back muscles. For the same reason, from time to time, transfer body weight from one foot to the other.
Place one or the other leg on a small coaster or on a thick book to take care of relaxing the back muscles.
Take deep breaths to calm and relax the tense, standing muscles of the back.
Put your hands down and draw an imaginary circle with your shoulders. Then relax them. This exercise will allow you to take the load off the muscles of your upper back.
Often pull the crown up. This exercise will provide additional protection for your spine.
Tighten the muscles of the perineum so that the blood in the pelvis does not stagnate and over time varicose veins do not appear.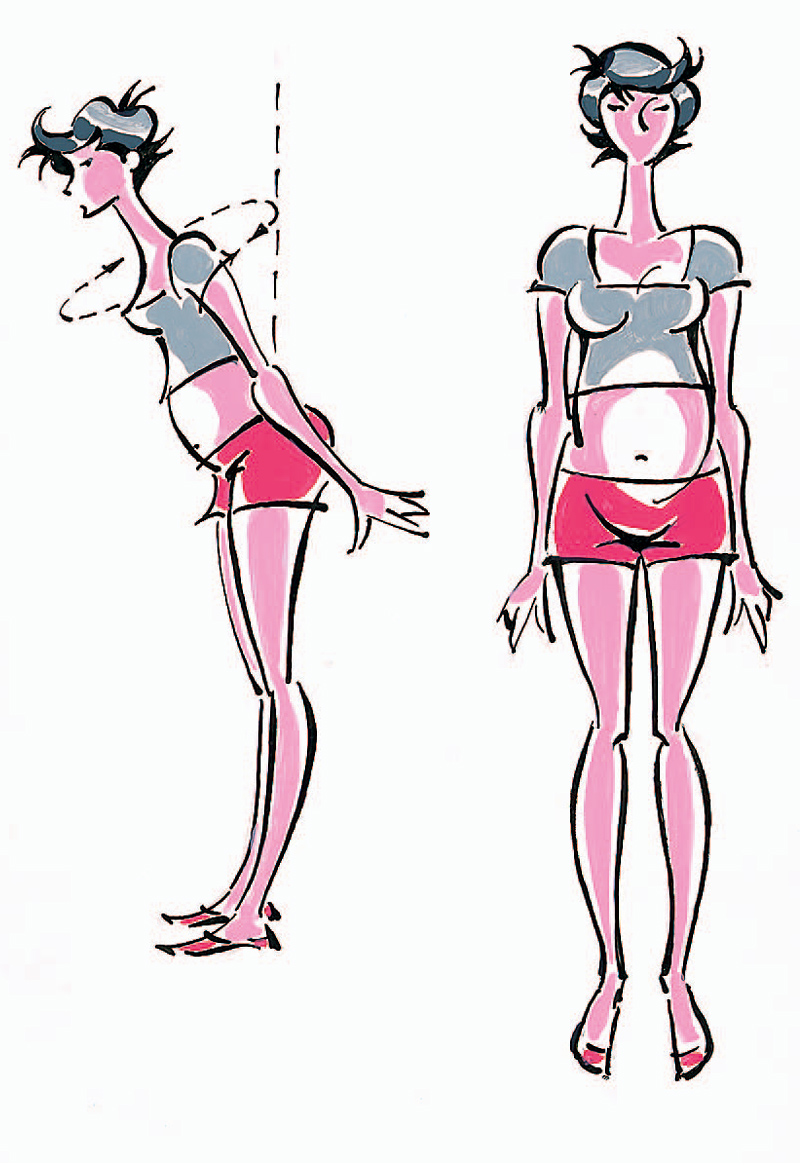 Wear shoes with heels no higher than 4–5 cm in height in order to ensure the necessary stability and not to overload the spine.
Standing, keep your legs parallel, put them on the width of the pelvic bones. This position will help to evenly distribute body weight, which means it will protect your back from unnecessary overload.
If during work you have to stand for a long time, take note of our advice. After all, this situation can cause back pain and other troubles associated with overloading the spine.
We have already said that the body of the future mother undergoes many changes: the center of gravity shifts forward, due to a strong trough in the lower back, the posture changes, and closer to the baby's birthday, the joints also soften. Moving correctly, we smooth out the discomfort arising from these features, and protect ourselves from back problems in the future.