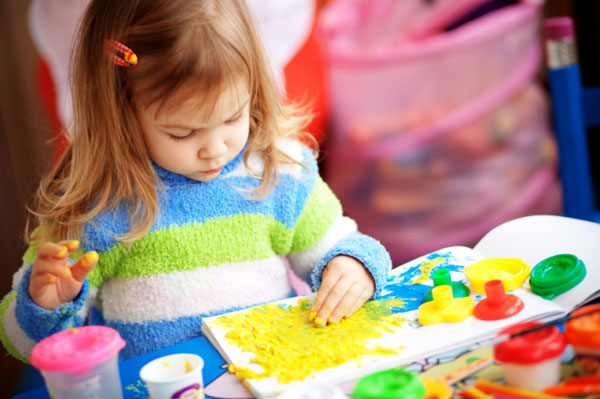 Every person should have their own living space, where they can be themselves, shouldn't they? Children after two years already know this and jealously guard their territory: "this is my place", "don't go here", "this is my house".
And if you do not have the opportunity to allocate a separate room for the baby, then you can make at least a children's corner. The main condition is that here a young person should feel like a full owner: he can draw on anything, put his crafts on the floor or in the center – as it seems beautiful to him.
Parents can go there only when their name is. Well, ideally, it is worth turning this place into a creative corner, so that the kid could not only relax and brawl here, but also spend time for business.
It depends on your imagination and the imagination of your child, but in general it should be a clearly marked compartment in the apartment. Separate it from the common room with a screen, shelves, armchair, sofa.
Special refinement in the decoration of the child is not necessary. For a baby, it is enough to put a mattress or pillows on the floor.
And, of course, to equip.
Mirror from unbreakable materials. Children are happy to admire and communicate with themselves. And this is not just entertainment – they study themselves, the "construction" of their body, facial expressions, gestures. (Nearby you can hang pictures that depict the faces of men in different moods – cheerful, sad, angry, etc. This will help the baby to better understand himself and his own mood.)
A table and some seat on which you can sit comfortably in order to draw and sculpt.
A vertical drawing board (like an easel), a magnetic board (for an alphabet or magnetic toys, this is very convenient for counting).
Well fixed shelving. It is desirable that it had a lot of individual shelves, then you can expand the games and classes on topics, and the child can easily find what he needs without your participation, and then easily put everything in place.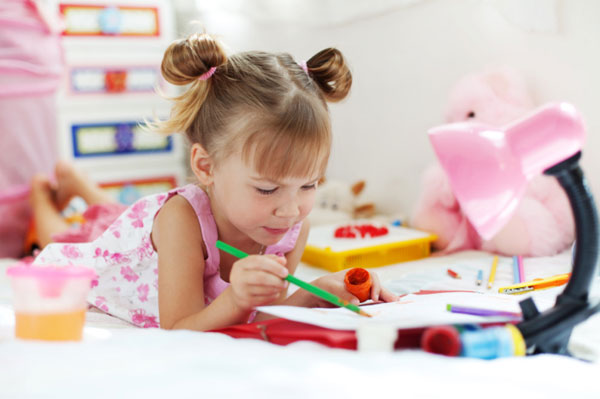 All for drawing: paper of large and small format, an album, felt-tip pens, colored chalk, wax pens, paints, brushes, water jars and rags or sponges.
You can regularly put plasticine, clay, salt dough as a novelty: children quickly forget objects and in a week or two like to play a new old game.)
Creative games – groove-evil, lotto, constructors.
Natural materials (cones, acorns, leaves, twigs, etc.).
Jars (better – which twist) with bulk materials. This may be buckwheat, rice, cute pebbles – it is important that the child develop fine motor skills, turning over small objects of different textures.
Working tools – children are more likely to play with all kinds of pots, chopsticks, empty cans, bits of rope, ignoring expensive toys. Because there is a huge scope for imagination. Do not throw away broken toys (at least the safe parts).
From what parents consider "rubbish", the kid with his friends will invent and make a lot of new interesting items. Even a handle from a cup can turn a rich children's imagination into a rocking chair for a plasticine or a filament doll.
What a creative corner can be for a kid:
Laboratory for experiments, because here dad will not shout that the snow in the apartment is not worn. And mom will not scold for what he painted on the walls.
The most interesting place in the house, because parents are constantly throwing here something new – yellow and red leaves, acorns, colored paper, new clay, ribbons, jars.
Personal space where only the child decides what will happen and who has the right to be here.
Asylum, where you can go and hide, and when it becomes older, and relax and think.
A design studio, where he chooses colors and shapes himself, creates a creative mess by himself (and occasionally with his mother – and order).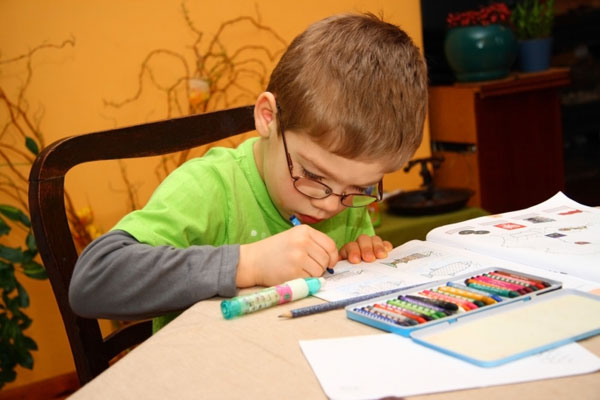 Ideal – do not interfere without the need for children's creativity and experiments. Your task is only to direct, show, push to action. So you solve two problems: self-development of the offspring and your own free time.
The most interesting games can be discussed in advance and for a long time to prepare. For example, the game that is so beloved by all children in a journey by train, ship, plane. You decide in advance where and on what you will go on a trip.
To make a plane out of chairs and cushions or to draw? As soon as the decision is made, you can safely go about your business, the baby will immediately take up the implementation. In the next half-hour-hour, you will need admiration for what he has already begun to do, small tips and minimal help: get the box, move the chair.
Children love to prepare for the game in the same way, if not more than the game itself. And when everything is ready, you can spread a map on the floor and map out the countries where you will go, find in logs and cut out animals, birds, plants of that area, read stories from the life of inhabitants of those places.
Such games almost always turn into daily series, which will give you the opportunity to have time to do all the household chores, and your child to learn geography, zoology, and botany.
Your main task – to maintain interest in the game and to the corner to the whole. Do not lay out all that is, immediately. In the foreground should be what the baby is interested in now.
Put surprises from time to time. So the seemingly non-sea stuff can be involved in the game of captains.
Signal lights are obtained from old jars, and candy wrappers can be money from other countries. Keep thematic notebooks: "Birds", "Toys", "Furniture", "Animals".
Be sure to make an exhibition of the best works, update it regularly. Let not only what you like, but also what your child likes. You can even make an art gallery of creativity.
This fills the child (and the parental heart) with pride and stimulates creativity. Just do not pick up a piece of paper with a picture and run with him through relatives. The child should feel like a full-fledged author – he should show his works and tell about them to whom he wants, or ignore the person if he is shy of him or he does not like him.
It's like a big art gallery. You can conduct all commercial negotiations, but the author must always remain a key figure. And then, perhaps, your baby will go into the taste of creative professions – which is very good in modern times. n