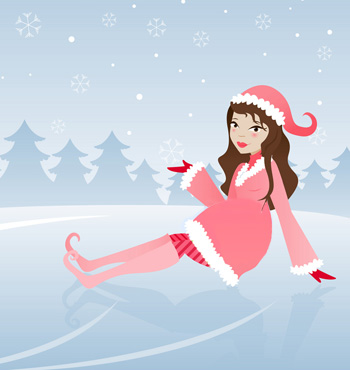 To keep your balance on any slippery track, you need the right shoes: with a rubber and embossed sole, on a small heel. It will allow the feet to properly fall to the ground and provide the desired footprint.
To keep your feet firmly in your walk, train them at home more often: walk on your heels, then on your toes. A five-minute approach in the morning and evening will be enough.
The flexibility of the lower back muscles and legs will protect you from injury, even if you slip and fall. Therefore, it is desirable to do a simple exercise every day. Join your arms above your head, holding your elbows, and lean forward.
Relax, and let the heaviness of your upper body pull you down, stretching your back muscles and legs. Stay in this position for 15-30 seconds, then return to the starting position and lower your arms down.
Repeat at least 6 times per set.
Once on a very slippery surface, help yourself by remembering a special type of gait. Spread your legs to 5-10 cm, slightly spread your arms to the side and walk like a penguin, slightly bent legs and "waddling" from one to another.
Step on the ground with your entire foot. Then you can keep the balance and not fall.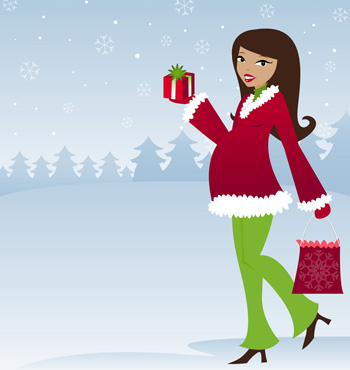 The muscles of the inner surface of the thighs help us to keep balance on slippery paths, which, moreover, will not allow the legs to disperse to the sides.
Lying on your side, place your upper leg crosswise on the floor and lift the lower leg at least 15 times.
And another exercise: stand on one leg, and after 15-30 seconds, change it to another. Repeat this movement 20 times – and you will be pleasantly surprised when you soon feel that your legs have become stronger and it is easy for you to keep on the road in winter.
Trained back muscles will help you enjoy walks for a long time. Go up to the wall, lean on it with your head, back and buttocks, stepping back 3-4 cm.
Now pull your head up, as if trying to get taller, and your lower back – to the wall.
Breathe during the walk deeply and slowly – so you can relieve stress and tune in a calm way. To learn how to breathe properly, practice at home.
To do this, lie down on your back, close your eyes and open the rib cage on four counts while inhaling, and on the exhale you also reduce the intercostal muscles, and also for four counts.