As advertising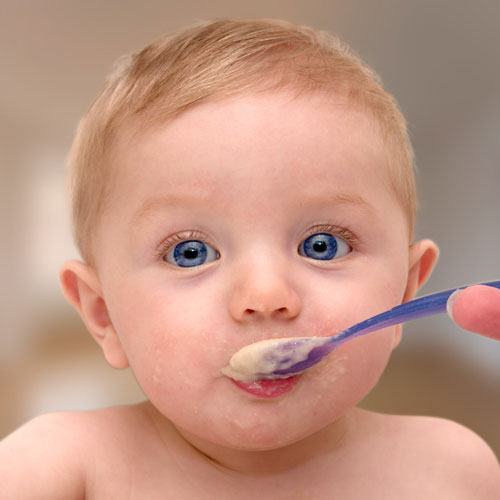 Probiotics are living microorganisms belonging to the normal human microflora. They improve the balance of intestinal microflora and strengthen the child's immune system. The European Nutrition Pediatric Gastroenterology and Nutrition Scientific Committee (ESPGAN) recommended that microorganisms tested for safety according to a specific protocol, such as the probiotic Lactobacillus F19 (LF19), be used in food products for infants.
Its safety and efficacy has been proven in clinical studies in children from birth. So products with LF19 improves the intestinal microflora; strengthens immunity after vaccination and halves the risk of allergies.
In Russia, probiotic LF19 contains only a mixture of baby 2 (manufactured by "Semper").
Prebiotics are food ingredients that stimulate the growth and activity of beneficial microorganisms in the intestines. The most "strong" prebiotic is lactulose.
In a sufficiently large dose, lactulose has a laxative effect. The only infant formula for children Bifidus 1 and 2 ("Semper"), containing lactulose, normalizes stool multiplicity in children from birth with a tendency to constipation and with constipation (efficacy, respectively, 100% and 82%). Clinical studies have confirmed that prolonged use of the Bifidus 1.2 mixture in the nutrition of infants does not cause side effects.
A recent study has expanded the scope of the Bifidus mixture: it helps with acute infectious diarrhea in young children. Sick children were given a Bifidus mixture in the amount of 200-300 ml, if necessary up to 800 ml per day.
Children recovered faster, they had significantly less recurrent cases of loose stools than children fed with other mixtures.
Inulin is a natural prebiotic contained in chicory, girasol, artichokes. The beneficial effects of inulin are diverse and are associated both with the normalization of intestinal microflora and direct effects on metabolism.
Inulin increases the absorption of calcium and magnesium in the colon, which is important for the formation of the skeletal system in children. Children's milk porridges "Semper" are enriched with inulina milk porridge, rice with apricots, milk porridge, "Good morning", milk porridge with fruit, "Good evening" (milk rice with banana, rice with bananas) and milk-free porridge Eight cereals with honey. Special processing technology of grain in these cereals contributes to better digestibility and pleasant taste without excessive sugar content.
Inulin is also found in all types of Semper children's teas (Fennel, Malina and Rosehip, Apple).