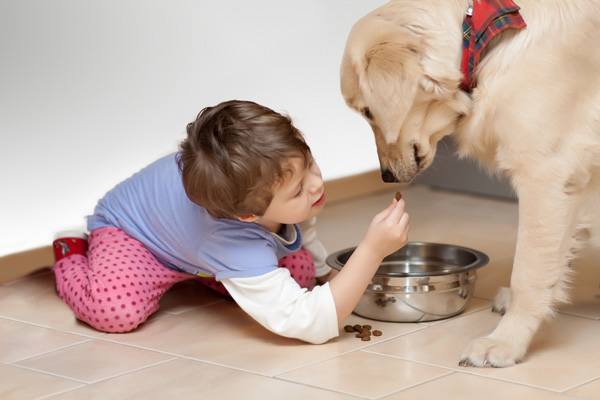 Before deciding to buy a pet, it is worth considering the age of the child. It is very difficult for children under the age of two or three to explain that a kitten or puppy is a living being, not a toy. Kids can squeeze a pet too much during the game and damage its internal organs.
Puppies and kittens have a very fragile organization, so rude and inept handling can even lead to their death. You must explain to older children that you are giving not a toy, but a friend. Tell the baby that the kitten is alive, it is unpleasant for him if he is pulled by the tail or constantly carried from room to room.
Teach your child to play with an animal. Warn him in advance that in a house where there is a kitten or puppy, you can't shut the door abruptly and severely, as the little four-legged friend who runs the door will be seriously injured if you run.
If the baby understands all these simple rules, then there will be no problems.
Parents who decide to buy a dog for their child should first of all know that not all breeds are suitable for coexistence with children and, on the contrary, there are breeds that are ideal for friendship with kids.
So, for example, the breeds that are unsuitable for a child include: bull terrier, Fox Terrier, Mastiff (English, Spanish, Pyrenean, Tibetan), Neapolitano Mastino. Also not recommended are such breeds dogs, as pit bull terrier, a giant schnauzer, Caucasian and Central Asian shepherd, rottweiler.
When choosing a four-legged friend for your beloved offspring, be sure to consider not only the character of the dog's breed, but also the character of your child. If you grow good-natured baby, then it will suit a much larger number of dog breeds.
If your child has a tendency to aggression and "torture", then it is worth choosing breeds more tolerant to children, as well as breeds that do not have such a quality as rancorousness.
Another question that, after choosing a breed, is what parents are most concerned about is the size of the dog. Large and small breeds are suitable for children, but most dog handlers agree that it is still better for a child to choose a large breed dog: such animals are more friendly to children, allow them to play with themselves, and are patient with children. Animals of such breeds as the Newfoundland, Collie, German Shepherd Dog, St. Bernard, Spaniel, Airedale Terrier, Labrador, Golden Retriever, Pedel get along well with children.
Affectionate many mongrel. Small decorative breeds, such as Italian greyhound, pugs, Pekingese, Chihuahua, are distinguished by a capricious temper.
They require attention to themselves and can be jealous of children. Look at the schnauzer, Irish Terrier, Irish Soft Coated Wheaten Terrier, Welch-Terrier, Fox Terrier, Kerry Blue Terrier, Bedlington Terrier.
From smooth coat you can go ca de bou and the American Staffordshire Terrier.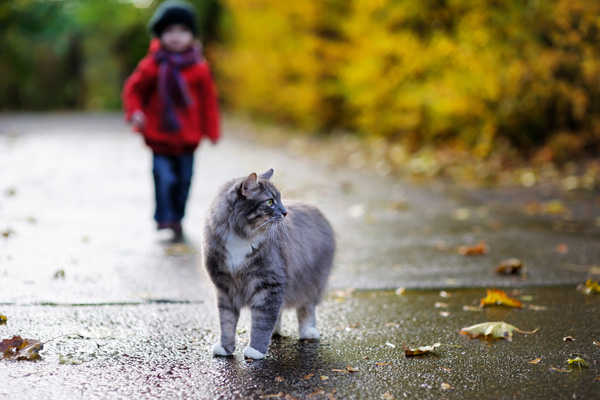 Unlike dogs, cats do not always need to walk, they take up less space and are relatively more clean. However, the nature of these animals is harder to guess, so you need to know how to choose a kitten for a child.
It is better if the temperament of your baby and the kitten will be similar. Breeds like Angora cats, Kuril and Japanese bobtails are most suitable for the baby.
But above all, try to pick more sociable. Such, for example, are Burmese or Siamese cats, but note that the animals of these breeds are jealous enough: if you spoil them first, and then spend too much time for the child, they will be offended and even take revenge on the baby. Moreover, such a "rivalry" can be a real trauma for a cat, so take care of the animal too.
Only Burmese and Maine cats are able to constantly communicate and make contact with the owner. Thai cats (including Siamese) are very contacty, quickly get used to new places and people, but they do not know how to sit in the hands of a child for a long time.
Persians and Britons are phlegmatic in nature and peaceful, but they will require peace and tranquility about 16-18 hours a day, and although they will not particularly resist dragging from place to place or even walking in a doll carriage, they still prefer sleep to frisky games. From the moment of their appearance in the house, cats of domestic breeds immediately put everyone in their places and each family member is assigned a role.
Persian cats and newborns get along quite well. Despite the fact that the Persians are also quite selfish and jealous, they are often so phlegmatic that they calmly allow the child to squeeze and play with themselves as they have to.
Friendship with a kitten and taking care of him is very important for raising a baby. From children who had pets in their childhood, good, caring adults grow up who are not afraid to express their emotions.