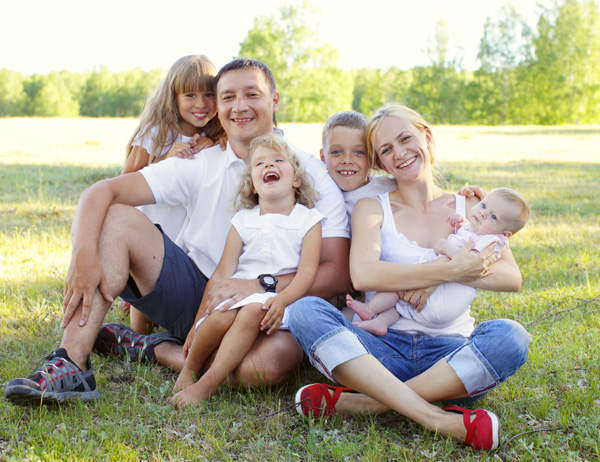 What is jealousy based on? On the natural sense of ownership and low self-esteem.
Jealousy is a matter of love and possession. All the same, in one form or another, it will manifest itself as a preserved atavism from the past, as a guarantor of survival. When a newly hatched chick throws out other eggs from the nest, this is his chance to get more maternal care.
He alone will bring the mother a worm and, accordingly, he will quickly grow into a strong and agile bird. This is part of natural selection.
People have these feelings preserved in their infancy, and with incorrect behavior, they can develop and intensify.
From the moment of birth, our whole being is aimed at winning the attention of the mother and ensuring our care, food and caress. It is ridiculous, but true: scientists have established that the gentle, peculiar smell of baby's skin, plump sponges and soft features are "conceived" by nature in order to develop and strengthen the maternal instinct: mother wants to take care of her baby.
The love of children for their parents is absolutely pure, it is unconditional. They know how to accept us as we are, and this is a great gift that we can learn from them.
Often, the love of adults should be provided with something, fueled and grows out of any conditions. If the husband does not give anything to his wife and does not remember the wedding anniversary, it means that he does not like; if grandchildren do not praise grandmother's salad, they do not like it; if a child does not obey, then it is necessary to punish him or deprive him of his caress and let him know that love must be earned. It is from this that "conditional" love grows.
In infancy and early age, children can take everything – us, the sky, flowers, water. They study everything in detail and accept it as it is.
And for some reason adults give children one of the biggest misconceptions in life: to be loved, it is not enough just to be yourself. Something else needs to be done to be loved, to correspond to something.
Everyone has different requirements. And, trying to match them, the child often "loses" himself. And then the mechanism is simple: "I can't make my parents happy – it means that I'm bad, and for some reason this kid works out – it means that I'm worse than him."
This is where jealousy begins.
Another natural innate power can contribute to the development of jealousy – a sense of ownership. At first, the child is aware of himself as a whole being with his mother and rightfully sincerely considers her as his property. Over time, starting from the common table and making their first decisions, the child realizes that she and her mother are physically different people, that she may have her own desires and interests that are different from his.
Here, with the right approach of adults, the sense of ownership inherent in every person does not go beyond toys and clothes.
It seems to me that it is important not to bring up in children the excessive feeling of "my" and "alien". You can teach them by their own example to respect the borders of other people and their right to a different opinion. Nowadays, everyone wants to have (a car, money, power, etc.), because children begin to pull up from childhood: "Do not touch, this is not your little scoop!", "Don't leave the bike – they will steal!", "This spoon only yours, and nobody will sit on your chair ".
In such an innocent at first glance, we lay in our children a mechanism for perceiving the world around us. In the end, we were born empty-handed, so leave.
But much depends on how we and our children live this life. Will they be able to sincerely share with a stranger and help him in trouble?
Will they be able to easily treat losses in adult life? And with age, as we understand, only toys become larger and relationships are more serious than in a sandbox.
We are afraid of losing ours and our loved ones, we are afraid of losing someone's love, believing that we are probably not good enough to be loved just like that. And from this grows an oppressive feeling – jealousy. It prevents us from living, rejoicing in people and circumstances.
She eats from the inside. This feeling is familiar to each of us. And everyone knows that jealous hard.
Let it be the relationship of a husband and wife, mother and child, co-workers or school friends.
It is in relationships in the family that the child draws its strength and its possible problems. The task is to help our children, if not avoid jealousy, then suggest how to properly go through this difficult period and make the most of it useful.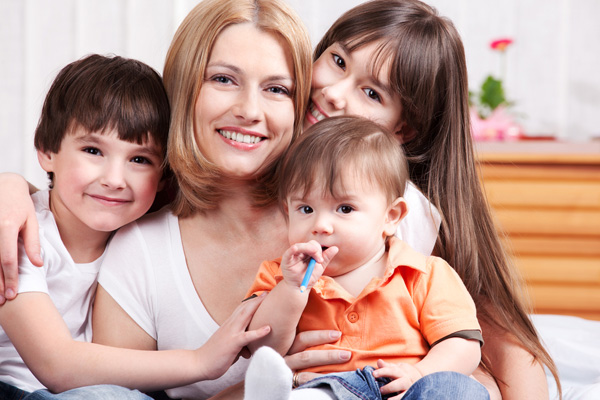 Be honest. Do not hide the pregnancy. On the contrary, please the firstborn, that soon he will not be bored and he will have a friend or girlfriend.
Talk to your elder about how he was in the tummy himself, think up together what the baby can do there now. But do not overdo it: you need to give time to the older child to get used to the idea that you can still think and talk about someone.
Not only about him. You can go together to choose a toy, but for both, and let the eldest choose a present for an unborn baby; it is possible to arrange together a cot and a locker for things; pick together the stroller.
With all the responsibility of the mother of four peacefully coexisting children, I can say that even if the eldest child is not yet two years old, he already understands everything perfectly and sees changes in you, feels that life is changing. In order to avoid problems in the future, take the firstborn in the "assistants".
Let it not be a full-fledged help, but he will understand that you and the baby need it and cannot cope without it.
No matter how hard you feel at the end of pregnancy, you cannot send an older child to the "grandmother to the village". There is an idea that if the child is away from the hustle and bustle and arrives home, and there is already a newborn, it will be easier for him to accept everything.
But this is a big mistake.
Do not change the usual situation. We live in a small, but very cozy two-room apartment. Gavrila in our room had her own bed, a corner with toys, a shelf with books and a large plastic slide, which occupied a lot of space.
When I was pregnant with my second son, there was a question about redevelopment. We changed everything that was possible, but his familiar atmosphere remained the same, and everything that was familiar and dear to him lay in their places.
For my son, this meant that I respect his space in the house and the place in the family. And in the first months, when he became accustomed to life with the baby, and moments seemed to him that life and mother changed, returning to his playing place or falling asleep in the crib, he was in his own little world, not touched by changes.
And, it seems to me, it helped him.
Rehearse. I bought a doll the size of a baby and from time to time I told Gavrila that when he had a brother, he would look something like this. Sometimes I just wore this doll in my arms and a couple of times demonstrated how we would change the diapers for him.
When I sang Gavrila songs for the night, from time to time I would pick up a doll and shake it in my arms. And when a month later I was lulling two sons, for the older one it was not such a surprise – he was already used to the situation where mother's attention is divided into two.
Pay. attention It is important to pay the eldest child at least 2 hours a day. Only he and you. Despite postpartum fatigue.
Only you two or three with dad. Without a baby in her arms.
So he will understand that he has not forgotten that you are interested and you are still with him.
Understand the reaction of a senior. The reaction of the older child to the appearance of a "rival" in the house may be different.
But almost always there are attempts to somehow physically get rid of the younger, and accordingly, the weaker new member of the family. The main thing is to understand what is happening with the senior and not to scold him for manifestations of jealousy. "I understand how you feel, and I do not blame you for this.
This is normal – what happens to you. It's just that you are not used to the baby yet, and I, too, have not really got used to it yet, so I get tired quickly and feel nervous. Let's meet together with the baby.
You can help us a lot. You know so much, you know so much – will you teach a little to run / draw / write in a pot? "Let the senior understand that you still love him and that what he already knows has a price for you.
The main thing is not to interpret these attempts to "get rid" of the baby as negative and in no way punish the elder. This only enhances the feeling of separation from you, and the child is convinced that you really have become less in love with him and do not accept him with all his flaws.