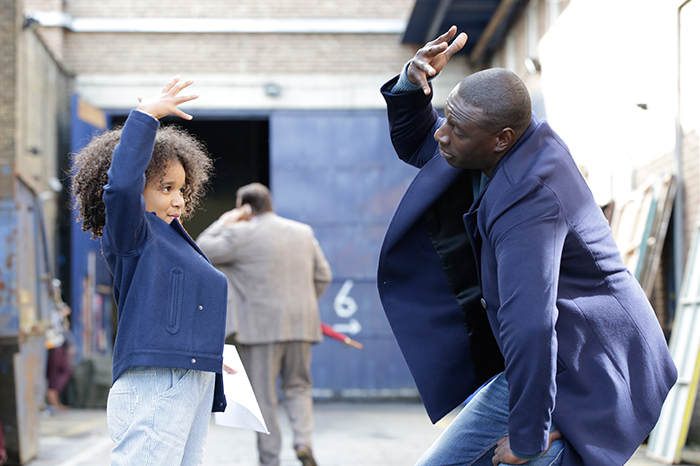 On the sunny coast of the south of France, surrounded by friends and relatives, the caretaker Samuel leads a carefree life. But one day everything changes dramatically. Christine – one of the former numerous girlfriends, presents Samuel with a bag with her newborn daughter and immediately runs off to London.
Recovering from the shock, the new father and daughter Gloria fly after Christine. However, woe-mom can not find.
Eight years later, when Samuel has a prestigious job and he and Gloria happily live in London, Christine reappears on the doorstep. A woman claims the rights to her daughter …
Little Gloria Holston, the lead female artist, shared her impressions of the film.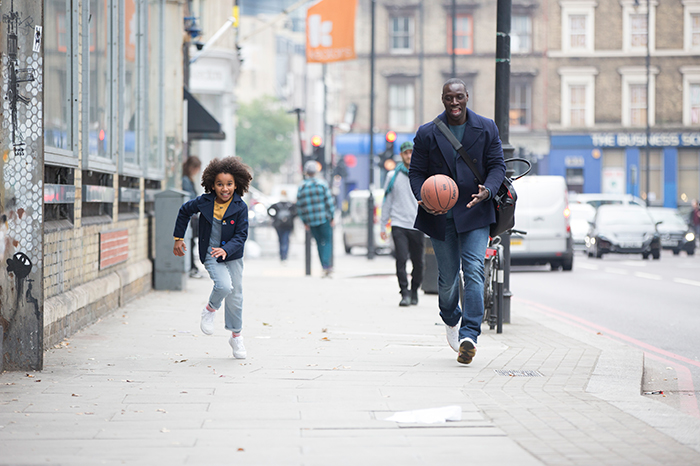 How did you get on the project?
My mother received an offer, and we answered it. I fit the requirements: the filming needed a metiska girl who speaks two languages, between 8 and 12 years old.
Since I lived in the States, I could not come to the casting, so we just shot the video and sent it to the directors.
They called me back and nevertheless asked to come to Paris, the video was not enough (laughs). I went there with my dad, met Omar Sy, Hugo Gelin and Michelle Lagen, the casting director.
Later they contacted us and said that I got the role.
What did you like about the script?
I was happy, and sowed, and cried when I read. Most of the time, the script, of course, causes two emotions: laughter and sadness.
I really liked it!
How can you describe Gloria?
This is a little girl who lives with her father and does not know why, in fact, her mother does not live with her. She asks a lot of questions. which does not receive answers, they simply do not.
She loves to play, and her father indulges her, in general, she almost always has fun with him. She often does not go to school because she happens to be on the set of films with her father-stuntman.
I think this is so cool! (Laughs) I am a little like my heroine: I also always have fun, even though I live with both parents (laughs).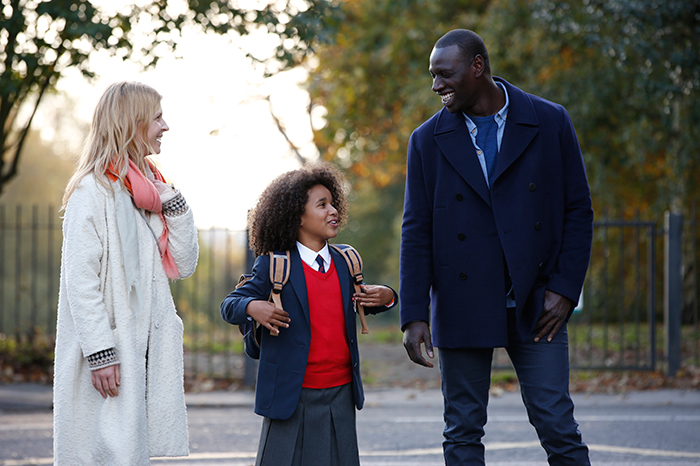 Can you understand the behavior of your heroine's mother?
Clemence has a very difficult role. She thought that she could not cope, would not be able to raise her daughter alone, and left her father.
This, of course, is not very good, but she was just confused and did not know what to do … I think she was simply very young. But in general, this is not a bad deed.
We do not know how everything would turn if she decided to raise her daughter herself.
Gloria seems wiser than her father.
Yes, she is like a "mummy" for her father and in her own way commands in their relationship. It is normal to command a father who is not very mature himself, in fact a boy (laughs).
In fact, he is even more friend than father.
Did you worry when you had to play with Omar Si?
On the contrary. He is exactly the same in life as on the screen: he always laughs and jokes.
In addition, he is also a father and always engaged me on the set. He is a super partner. We joked without stopping.
It feels like we've known each other for a long time. He tried to show tricks, but the magician was not very good (laughs).
What do you think about Clemence Poetry?
I happened to work less with Clemence than with Omar and Antoine, even though there are many scenes with her in the film. In fact, we shot scenes with her and with me in a very short time. In the end, a little overlap on the set.
Our relationship with Clemence in the film was not set in advance, unlike the scenes with Omar, we were constantly together for 4 months of filming!
And Antoine Bertrand?
He's like a big teddy bear! From the moment I saw him, I always wanted to cuddle him! (Laughs)
He constantly joked: he and Omar always joked with each other. Often it was necessary to turn off the camera, because jokes started.
In general, I have a great relationship with them!
How did Hugo Gelin interact with the actors?
He is very polite, and also gave me a lot of time. He wanted me to look natural, so I didn't force me to learn the text by heart. I read my remarks every morning, but I did not try to memorize them.
We organized a mini-meeting every morning to make out better scenes: Hugo explained to us what we would do today, and told me that we should not read the text like a poem.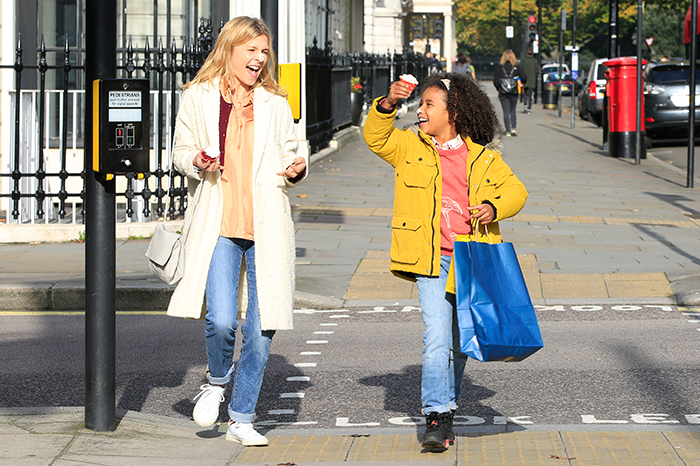 Some scenes, yes. An episode with pirates, for example, where Omar changed clothes and he had a sword, or a scene in which we danced – rehearsed our movements. In any case, the shooting was organized in such a way as to keep the fun atmosphere at all times.
We worked, of course, but for me it was more a game, quick and easy. At the end of the day, I didn't have the feeling that I was working all day.
The real positive moment was that the team provided everything so that the conditions of our work would bring great pleasure. There have never been painful moments, even in the most difficult scenes.
Omar made jokes in order to relax me, and immediately turned to complex dialogues.
What do you think about the ending of the movie?
I cried! And I noticed that the scenes that we shot for 3 days, the film does not last more than 10 seconds.
In the end, I am very happy that my first movie role was in such a wonderful movie!